Press Releases
FESPA Eurasia 2017 proves to be a hit with the international print community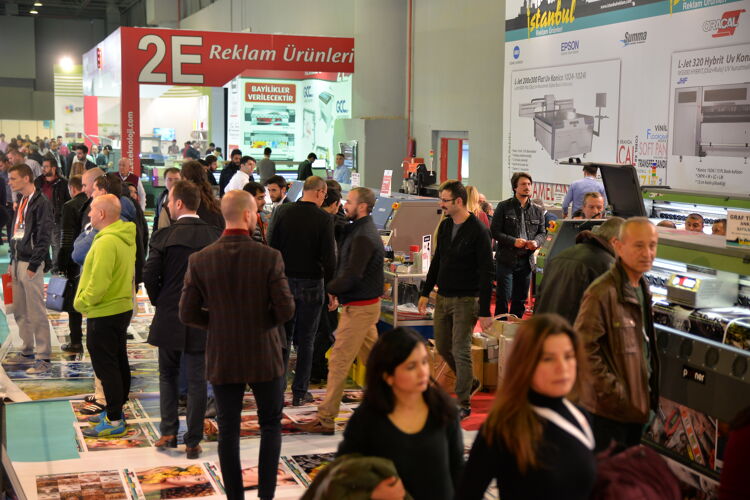 Success for FESPA Eurasia 2017 which welcomed 8761 visitors and over 150 companies including over 500 print brands.
It has been yet another successful year for FESPA Eurasia, as the Istanbul-based exhibition welcomed 8,761 unique visitors over the course of four days (7 – 10 December, 2017). The final figure represents an increase when compared to FESPA Eurasia 2016, which registered 8,232 during the same four day period.
Visitors from the host country, Turkey, made up the majority of the audience with visitors also travelling from further afield. The top 10 attending countries outside Turkey include: Bulgaria, Tunisia, Iran, Greece, Iraq, Germany, China, Algeria, Russia and Morocco.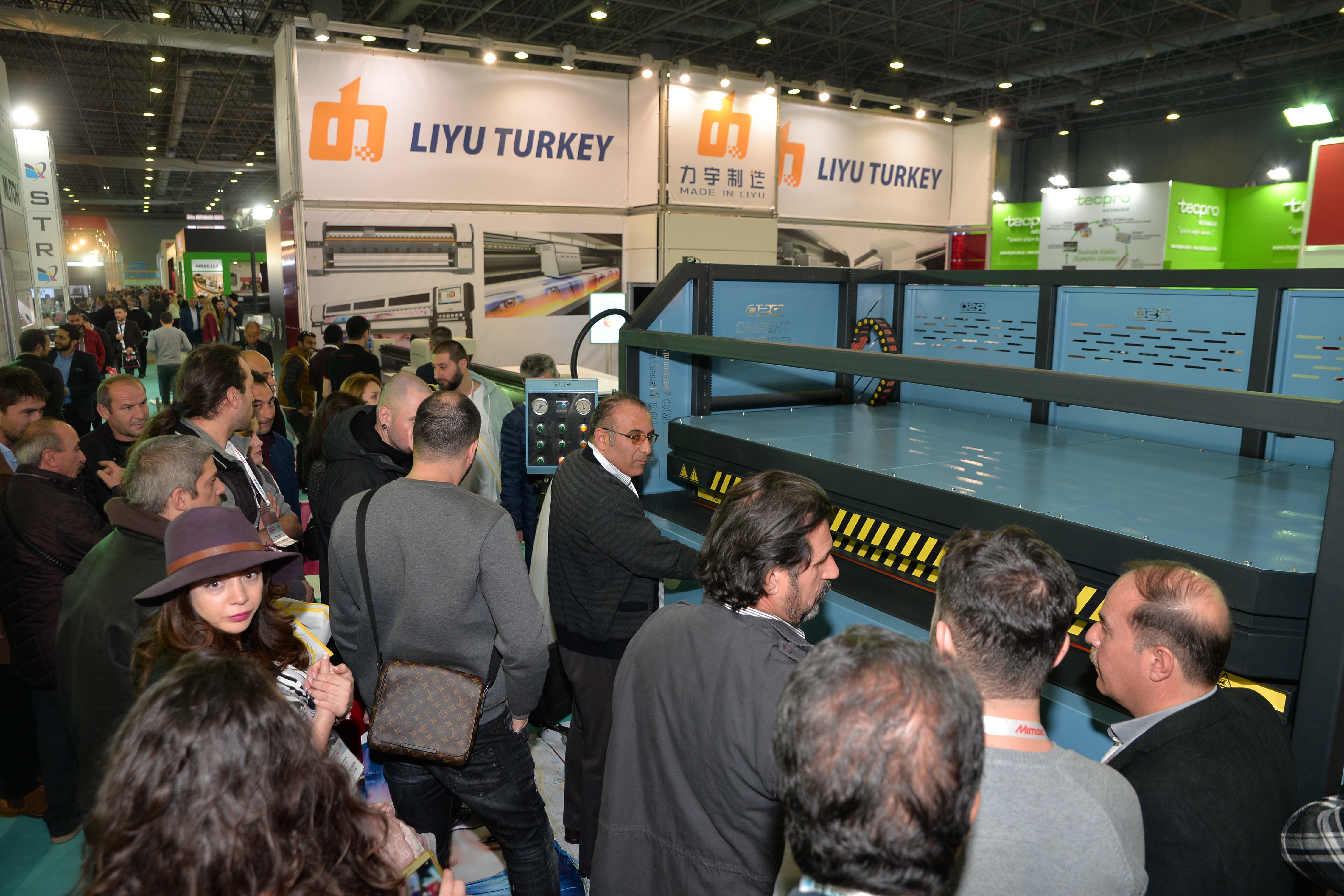 The specialty print event saw over 150 companies, including over 500 print brands such as HP, Mimaki and Roland, as well as local manufacturers including Optimum Digital Planet, Turan Kimya, SDS and Solvetex and local distributors FPI (d.gen distributor), Tecpro (Epson distributor), Saatçioğlu (Durst distributor) and Folpa (Mutoh distributor), showcasing their latest technology, equipment and applications to the region's print service providers (PSPs) and sign-makers.
Buying intent was high at the exhibition with an average budget of €134,678 per visitor. 80% of visitors confirmed they had plans to buy at the exhibition or within the next 12 months and 93% of attendees were decision-makers or involved in the decision-making process.
The majority of visitors viewed FESPA Eurasia as a key opportunity to meet with international manufacturers and suppliers to learn more about current market trends and discover new product information. While 82% felt that attending FESPA Eurasia would prove beneficial for business.
"These findings demonstrate once again that FESPA Eurasia is more than just a print buyers' show," says Michael Ryan, Group Exhibition Manager at FESPA. "It is a networking platform that provides ample opportunities to connect with the international print community, not just the Turkish market. We are very pleased with the show's continued success and we have been delighted with the feedback from both attendees and exhibitors."
A number of exhibitors were keen to highlight their positive experience at the show:
"FPI Tekstil is extremely pleased with FESPA Eurasia 2017. We had the opportunity to meet with market leaders and decision-makers from Turkey, Europe and North Africa to present them the latest digital textile printing technologies from d.gen. FESPA is proving again to be the right place for growing our business. We look forward participating in FESPA Eurasia 2018."
Abdul Moghith Alkhawam – FPI Tekstil
"At FESPA Eurasia 2017, we got a lot attention from the Middle East, Russia and Western European countries so we are very happy that FESPA provides this opportunity for us."
Taner Can Güven – Optimum Digital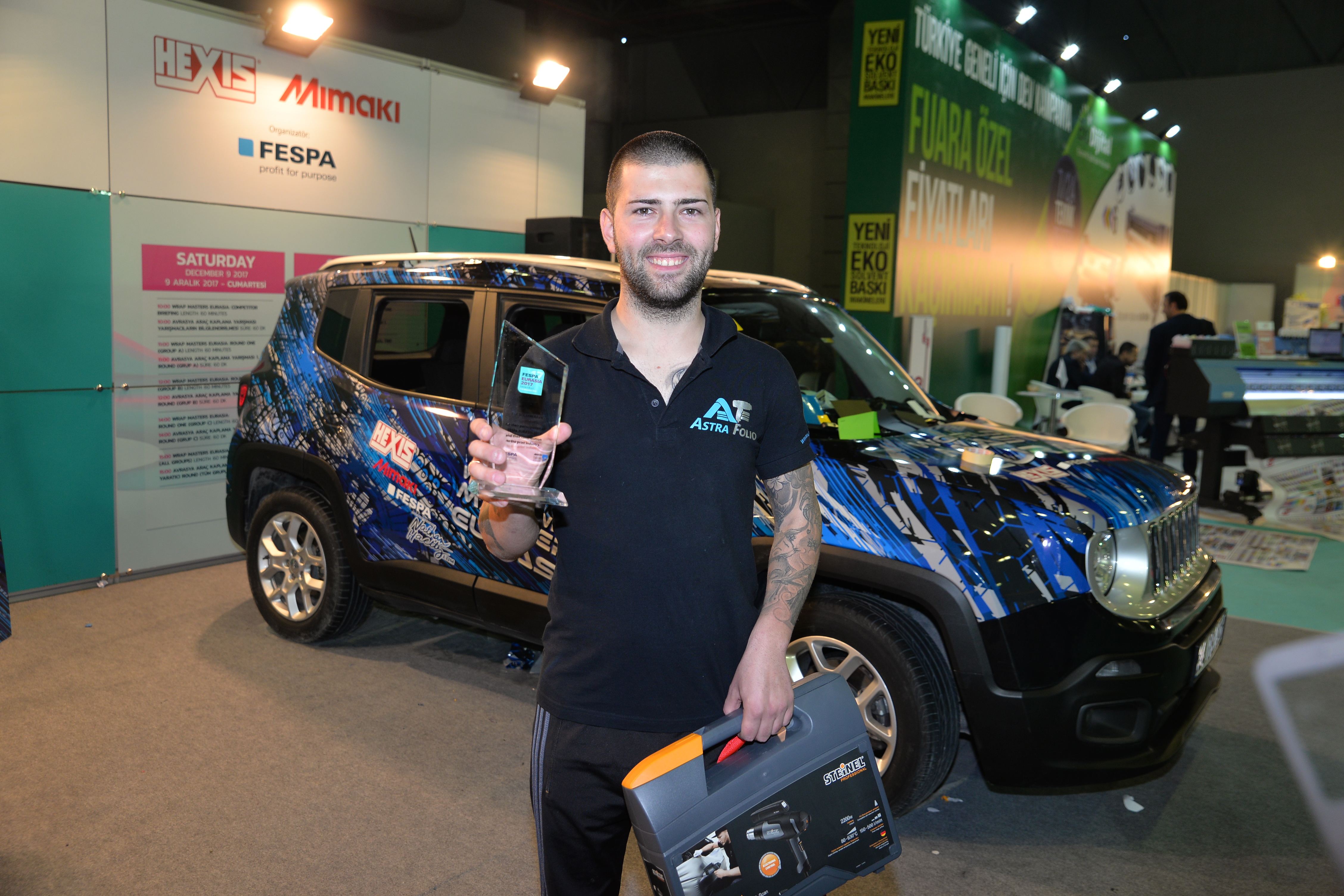 Also at the event, Ivan Tenchev was crowned Wrap Master for the third year running, in the World Wrap Masters Eurasia competition, sponsored by Hexis and Carwrapper 3D. The contest took place every day of the show and provided vehicle wrappers the chance to show off their skills to an international audience. "It is an honour to be recognised once again as the winner of this exciting competition," comments Ivan. "I've enjoyed competing against so many talented wrappers and I look forward to attending the World Wrap Masters Final in Berlin at FESPA 2018."
FESPA Eurasia 2018 will take place from 6 to 9 December 2018. For more information on FESPA Eurasia 2018 visit: www.fespaeurasia.com
Interested in joining our community?
Enquire today about joining your local FESPA Association or FESPA Direct