Press Releases
FESPA Digital Printing 2021 is a milestone in the printing industry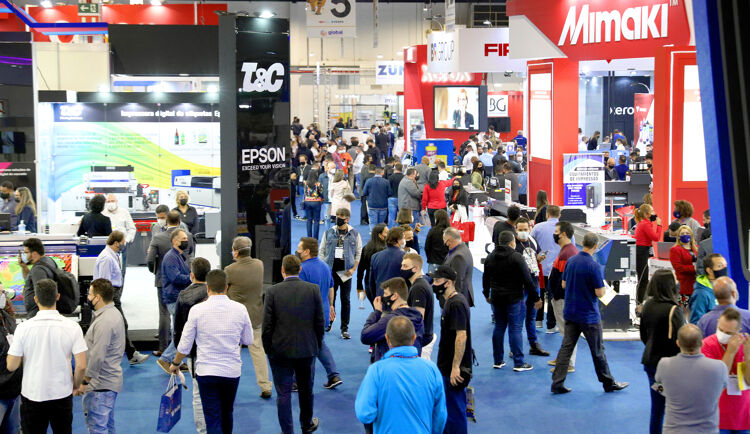 FESPA Digital Printing returned from 18th – 21st October 2021 at the Blue Pavilion of Expo Center Norte in São Paulo, Brazil. It was a welcomed return to finally have a face-to-face event after having such a long pause in the industry due to COVID-19.
Well-known companies in the industry exhibited their new and innovative technologies. Visitors included decision-makers who were willing to invest to update their facilities and boost their business. The exhibitors provided positive feedback and emphasized that all their expectations were exceeded, which demonstrates the high quality of visitors and the importance of FESPA Brazil exhibitions to the market.

The exhibition received 14,307 unique visitors, there were over 100 stands and hundreds of exhibitors showcased their innovative solutions.



The high volume of business generated reinforces the success of FESPA Digital. During the four days of the event, over R$92 million in business were generated, with a perspective of over R$151 million generated in the next six months. 55% of visitors have a final decision and 87% of visitors are then involved in the purchase process.

With the goal of sharing knowledge, APS Eventos Corporativos and FESPA presented with the help of its partners many initiatives. These included Ilha da Sublimação – a partnership with ComunidadeWEB, FESPA Trends, Arena Maker, FESPA Expert, and CAMBEA #10, the wrapping championship promoted by Alltak, with the winner qualifying to compete at the World Wrap Masters Final 2022 at FESPA Global Print Expo 2022 in Berlin.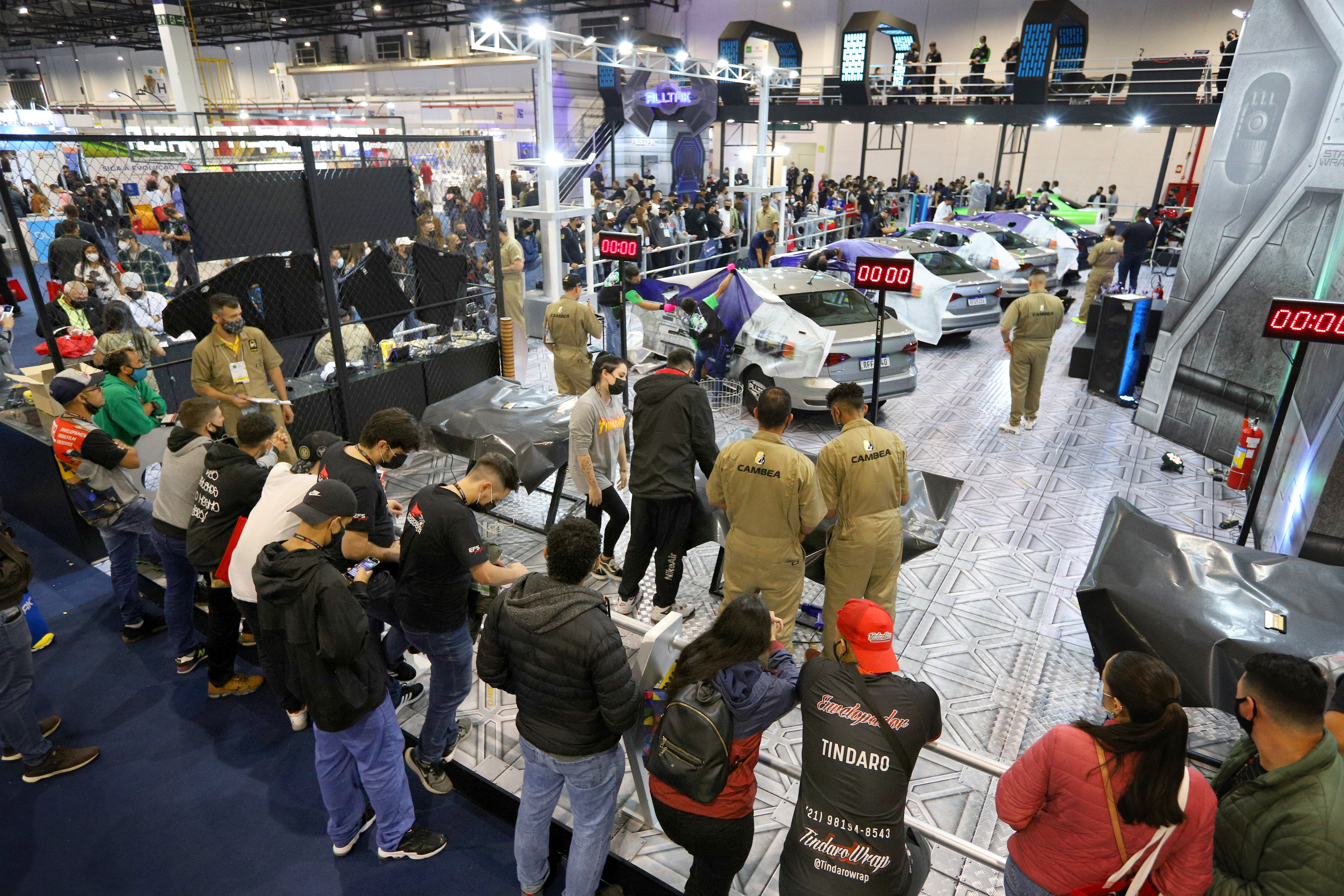 Alexandre Keese, Director of FESPA Digital Printing comments: "There were 3 essential pillars: starting with the strength and determination with which APS Eventos went ahead in its mission to always bring products and services that drive the market, we continue with full support from all exhibitors who brought the highest technology and diversification of applications in their stands, which by the way were beautiful, and to complete triumphantly, we have the public who attended bringing a lot of energy and showing how strong our market is and how it will grow".

He also commented on the relevance of the initiative for the events market: "FESPA Digital Printing 2021 was one of the trade shows that marked the resumption of business in Brazil, an element that has always been essential for the transformation and development of both industries, events and printing sectors, without a doubt, will be even more fundamental at the present time to show solutions that could not be presented in the last 2 years".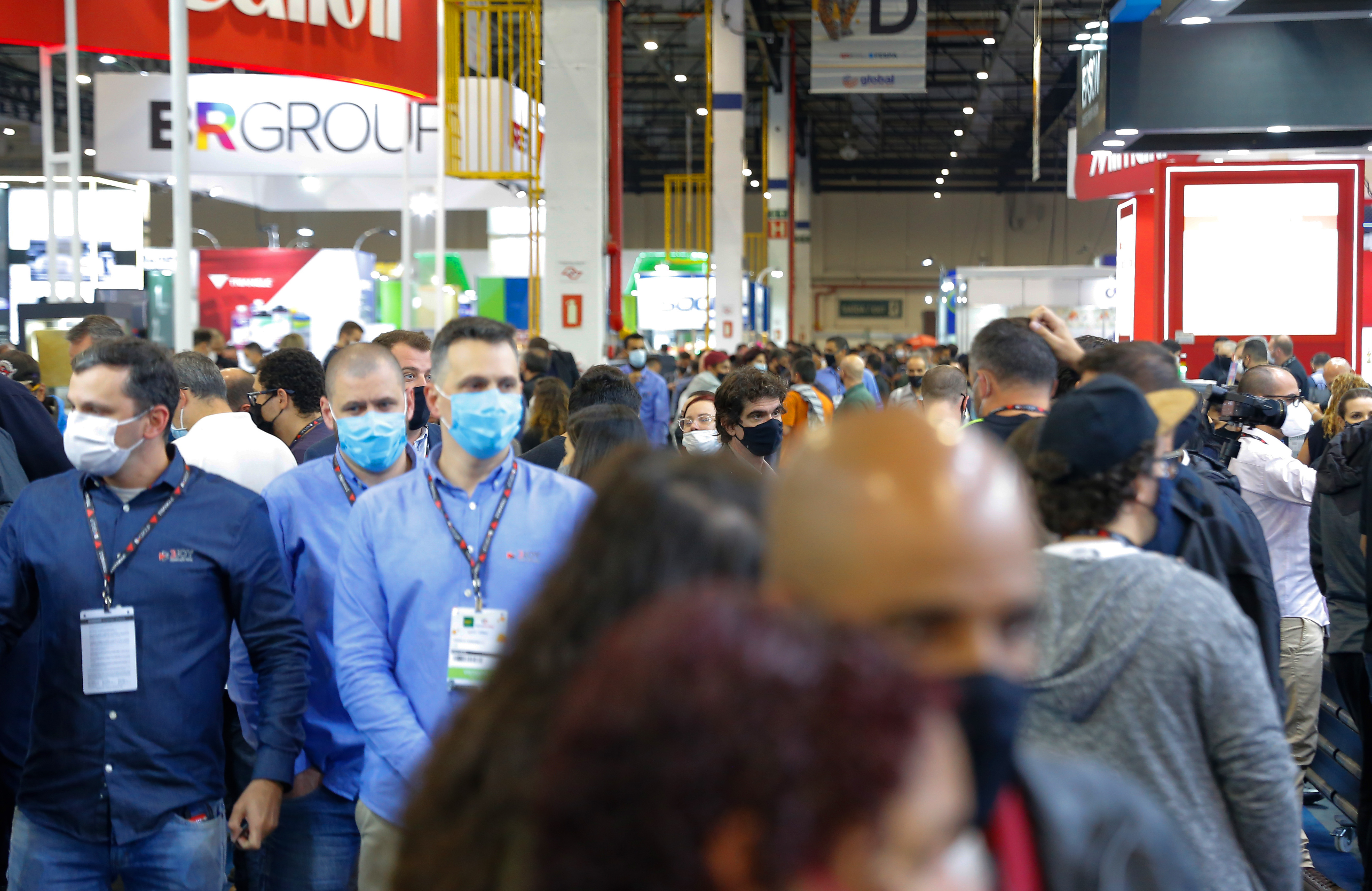 Neil Felton, CEO of FESPA, shared an important milestone achieved in the country: "FESPA Brazil 2021 is the trade show that received the highest number of visitors across FESPA's exhibitions so far this year. This fantastic number highlights 2 points: the excellent work done by the FESPA Brazil team to organize an event with such high quality, and why Brazil is a country of enormous opportunities within the printing industry. We are extremely happy with this positive balance, and we are confident that more records will be broken in future FESPA Brazil exhibitions.

Plans now turn to the next edition of FESPA Digital Printing, which will take place from March 22 to 25, 2023, at the Blue Pavilion at Expo Center Norte, in São Paulo. Before, Brazil hosts the largest printing event in the Americas, ExpoPrint & ConverExpo Latin America 2022, from April 5th to 9th, at Pavilion Verde, also at Expo Center Norte.

Interested in joining our community?
Enquire today about joining your local FESPA Association or FESPA Direct