Press Releases
FESPA Brasil 2017 highlights growth opportunities in digital print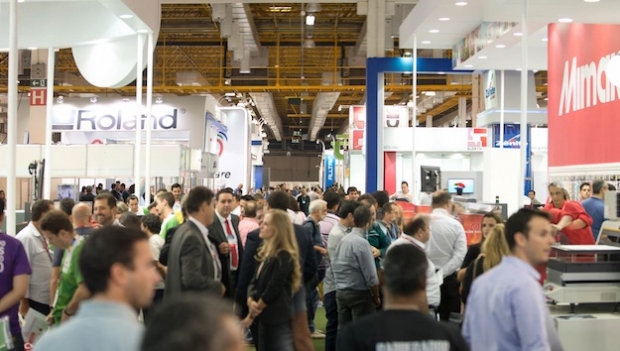 The most important event for the wide format digital printing industry in Brazil will be held from 15-18 March in Sao Paulo.
With less than a week to go until the doors open, FESPA Brasil 2017 is going from strength to strength as the region's unmissable exhibition for printers.
The continued uplift in the number of registered visitors and confirmed exhibitors reinforces the importance that this event holds for senior print professionals, making it a key destination for all serious about identifying opportunities for business growth in the year ahead.
The event - which embraces screen and textile printing as well as digital wide format - will take place at the Expo Center Norte in Sao Paulo, Brazil, and will play host to the richest showcase yet of printed graphics, signage, promotional print, industrial print and garment decoration.
The success of FESPA Brasil 2016 in March last year motivated the strongest ever re-book from exhibitors, with major industry players such as HP, Ricoh, Roland, Mimaki, Caldera, Durst, EFI Reggiani, MS Printing, Ricoh, Roland, Xerox and SAi International joining the line-up for 2017.
In additional, a large presence of media companies including Hexis, Marabu, Du Pont and Orafol, will be on hand to showcase the newest print applications available to printers.
FESPA Group Exhibition Manager, Michael Ryan commented: "FESPA Brasil provides the perfect platform and audience to facilitate entry into the fast-moving Brazilian market for both international and local manufacturers."
"Since the launch of the show in 2013, we have seen many of our international clients attend the exhibition, successfully appoint regional partners and meet end user customers directly at the show."
"Global manufacturers consider FESPA Brasil, and the integrated ExpoPrint Digital 2017, as the perfect regional event at which to attract clients from across the country. Any companies who are looking to enter into this market should join us because the time spent at the show will save them the time and expenditure of travelling across the continent."
Since the last flagship FESPA in 2016, FESPA has delivered an active programme of global print exhibitions and summits in Latin America and Asia.
"With our unique network of 37 National Associations in Europe, Asia, Australasia, and the Americas, and a global community of thousands of PSPs, we're confident that the Brasil 2017 event will have a more international flavour than ever before," Ryan concluded.
FESPA is exploring many avenues to extend the reach of the event, and to incorporate innovative content-led visitor features, some of which were introduced for the first time last year, and some of which will make their debut at Sao Paulo.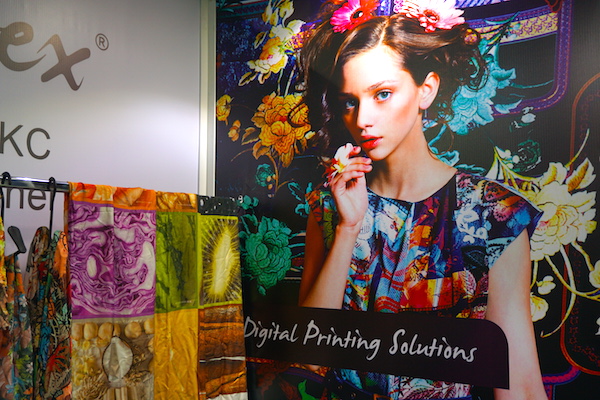 FESPA Brasil will explore the growing opportunities in digital textile print.
FESPA, and local partner APS, are committed to reinvesting in the market to facilitate product development and stimulate the demand for print. As such, FESPA Brasil will once more run a series of free educational seminars over the 3 days.
Developed with some of this industry's leading experts, the seminar schedule covers a range of topics including a focus on the use of digital, screen and textile print in a variety of scenarios.
Delegates attending these seminars have exclusive access to, and will benefit from, specialist learning opportunities, insights and discussions with respected industry figureheads who will be on hand to provide invaluable knowledge and understanding across a wide portfolio of printing applications.
Top 6 things not to miss at FESPA Brasil 2017
Visual Communication and Digital Printing Congress
Renowned professionals deliver compelling ideas on technology, market and process optimization.
Digital Textile Conference
The third edition of this specialized event will feature sector specialists who will promote this important industry which is set to grow exponentially over the next year.
Sublimation Day
A one-day conference where delegates will hear from speakers specializing in sublimation. Information includes processes and new technologies, as well as how to best profit from this market.
FESPA Showroom
A one-of-a-kind space, with ideas on materials and applications, where digital printing technology can make an immense difference.
CAMBEA
The annual vehicle wrapping World Championship returns to Brasil. The winner will have the opportunity to qualify for the World Wrap Masters Finals, taking place at FESPA's flagship show in Hamburg, Germany.
Co-located events
FESPA Brasil takes place alongside ExpoPrint Digital, the digital edition of the biggest trade show for the graphic arts industry in America, ExpoPrint Latin America. The event hosts short-run, print customization and transpromo suppliers, amongst others.
---
Register now
Discover the latest show, and industry, news at: www.expoprintdigital.com.br/en and www.fespabrasil.com.br/en.
Follow us also on Facebook: fb.com/expoprintdigital and fb.com/fespabrasil, and Twitter: @expoprintdigi and @fespabrasil.
The registration form for visiting the exhibition is available at this link:
http://www.fespabrasil.com.br/en/visitar/cadastro
Interested in joining our community?
Enquire today about joining your local FESPA Association or FESPA Direct