Press Releases
FESPA appoints Sales and Marketing Manager for FESPA Mexico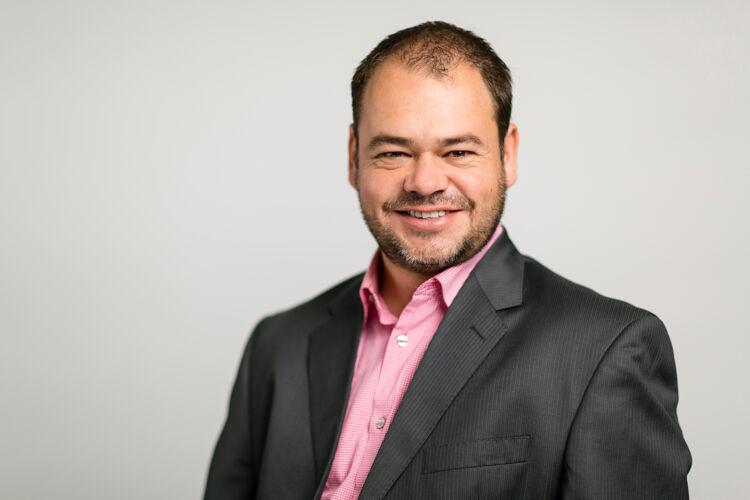 FESPA has expanded its three-strong team in Mexico with the appointment of Benjamin De La Grana as Sales and Marketing Manager.
In the newly-created position, Benjamin will spearhead FESPA's growth strategy in the region, with responsibility for sales and marketing for the annual FESPA Mexico exhibition, as well as other future FESPA initiatives.
Benjamin joins FESPA from prominent Mexican integrated marketing agency Zetapublicorp, where he held the position of commercial director for four years, with responsibility for account growth and new business development. He has over 10 years' marketing experience, having worked in a number of marketing and communications roles prior to joining Zetapublicorp, including Med Center Pharmaceutical Digital Agency, Altrox, Future Group Advertising Agency and Sony Pictures Home Entertainment. Benjamin holds a Bachelor Degree in Communications from Universidad Anáhauac as well as certificates in Digital and Business Marketing and Promotional Marketing.
Sean Holt, FESPA Executive Director, comments: "We are delighted to introduce such an experienced marketing professional into our team in Mexico. The FESPA Mexico exhibition has gone from strength to strength since its launch in 2008 and we're confident that Benjamin contributes a professional marketing focus that will be instrumental in developing and growing the exhibition for the future. This investment in the Mexico team underlines FESPAs long-term commitment to supporting the speciality print community in Mexico on the ground. With the grass-roots support of our National Association Canagraf, we are determined to ensure that FESPA Mexico continuously evolves its proposition to reflect the needs of the local community, helping Mexican PSPs and sign-makers to grow and develop their businesses."
Benjamin De La Grana adds: "'I'm honoured and excited to be part of the FESPA family. Growing FESPA's business in Mexico is a positive challenge for the team, and we're already formulating clear plans to build awareness of the FESPA brand, intensify our collaboration with Canagraf, and explore avenues to expand FESPA's relationships in other Latin American countries, while also developing our plans for FESPA Mexico 2018."
FESPA Mexico 2017, which took place in November 2017 having been rescheduled following the 19th September Central Mexico earthquake, attracted close to 9000 individual visitors, 90% of whom are involved in the final decision-making process regarding capital investments in their business.
The 2018 FESPA Mexico exhibition will take place from 20 to 22 September 2018 at Centro Citibanamex in Mexico City. For more information visit: www.fespamexico.com
Interested in joining our community?
Enquire today about joining your local FESPA Association or FESPA Direct