Press Releases
FESPA appoints print specialist, Graeme Richardson-Locke, as Head of Technical Support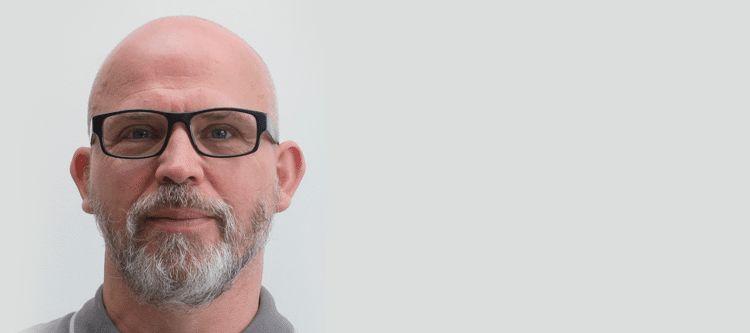 FESPA announces the appointment of screen and digital printing specialist, Graeme Richardson-Locke, to the newly-formed role of Head of Technical Support.
Graeme is a print expert with over 30 years' experience in the screen and digital print industry, where he has worked in design, production, sales and operational management positions.
As Head of Technical Support Graeme will provide technical expertise on all matters relating to screen and digital printing on behalf of FESPA and its stakeholders. This will include managing and developing technical content in the form of workshops, guidance documents and research to support FESPA and its national Associations and their members. Graeme will also support with the feature content for FESPA's global event portfolio.
Graeme's comprehensive understanding of printing processes comes from extensive industry experience. Prior to joining FESPA, Graeme held the position of Sales and Operations Director at Vektor, a print and design service, for two years, where he was in charge of managing sales and production teams to ensure efficient production of screen printed, embroidered and digitally imaged garments for both large and small businesses.
Prior to Vektor, Graeme was Operations Director at The Print House Group, a position he held for 12 years. Graeme has also worked in a number of positions for Datateam Publishing, Keep Screen, MBM Technology, Retail Promotion Services and Halo Signs, where he began his career as a trainee screen printer.
Since 2003 Graeme has owned his own business, Eye 4 Colour, which works with artists to achieve quality fine art reproductions.
Graeme became more involved with FESPA in 2015 when he became a Director of FESPA UK Association. He has also been a judge for the FESPA Awards since 2016 and, during his time at The Print House Group, the company was awarded a Silver FESPA Award in the Fine Arts category.
Sean Holt, Executive Director at FESPA comments: "We're delighted to welcome Graeme to FESPA. His experience and industry knowledge will be invaluable both on the Association and events side of our organisation. A key benefit for our members is access to technical support in the form of guides, presentations and courses, and Graeme's expertise will be instrumental in developing this proposition and reflect our continued evolution of technology and speciality printing."
Interested in joining our community?
Enquire today about joining your local FESPA Association or FESPA Direct