Press Releases
FESPA 2017 stays true to reputation as world-class product launch platform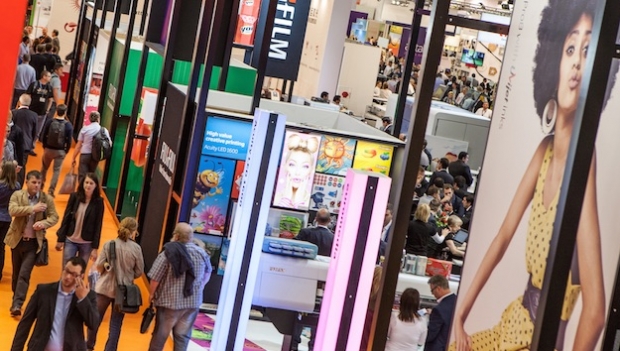 The world's signmakers and graphics producers will gather next week at FESPA 2017 to see the latest technology, equipment, consumables and materials for speciality print.
Visitors to past FESPA exhibitions have been witness to significant global launches from major industry players. Memorable examples include the HP Scitex FB10000, Durst's Water Technology, the Océ Arizona 6100 series, the Agfa Jeti Mira and Jeti Tauro launches, EFI's VUTEk HSr press, the Inca Onset R50i UV Flatbed Printer and Mimaki's UJV55-320 printer, to name just a few.
FESPA CEO Neil Felton comments: "FESPA events have a deserved reputation as the leading global launch platform for wide format printing and signmaking technologies, and FESPA 2017 will be no exception. In the last few weeks, exhibitors from every product area have confirmed exciting debut products at this year's exhibition."
"Our own visitor research affirms that technology innovation is the leading driver for attending industry exhibitions, and that FESPA plays a vital role in shaping PSPs' investment plans."
"41% of visitors to our 2015 global print expo in Cologne planned to invest within six months of attending, and with over 100 new products to be shown at FESPA 2017, we expect the exhibition to have a similar influence on technology implementation among speciality printers in the coming year."
With 10 halls and over 1,000 brands at FESPA 2017 and European Sign Expo, there are many exciting products, applications and solutions for visitors to uncover.
Dedicated trails for textile printing, printed interior décor, corrugated and signage will guide visitors with an interest in these areas to the most relevant stands, highlighting solutions across all 10 halls.
The show catalogue will also provide all necessary exhibitor information, as well as detailed floor plans to ensure visitors locate the suppliers and solutions they are looking for.
Some of the technology launches and highlights revealed by exhibiting suppliers to date include:
Finishing is expected to be a focus area for innovation, with end-to-end productivity and workflow automation an increasing consideration for PSPs.
Launches identified so far include the SP2000 large-format laser cutter from Trotec (stand A1 C65), designed to handle a diverse range of signmaking and display materials such as acrylic, wood and textiles. Zünd (stand B7-D30) will showcase its G3 3XL-3200 cutting system, which is equipped with new technological advances designed to facilitate advancing and processing of rolled fabrics.
FESPA has consistently provided a comprehensive showcase for innovations in consumables, with new inks and media supporting PSPs' diversification into new application areas.
Here too, exhibitors at FESPA 2017 have signalled new products, for example, Marabu's (stand B7-C60) new inks for screen, digital and pad printing, and Sun Chemical's (stand B5-D20) new FasciaCoat hardcoat varnish for dashboard fascia. J-Teck3 (stand A1, B64) will present its new series of textile pigment inks for Epson and Kyocera printheads.
Textile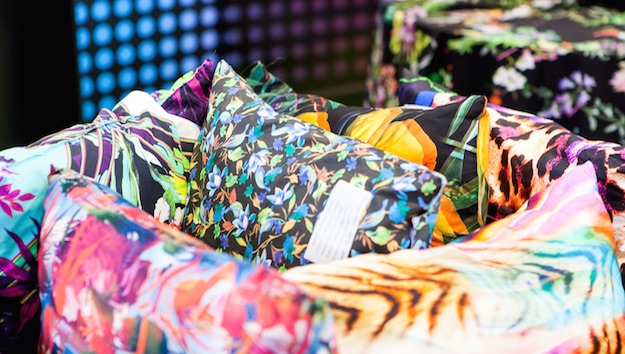 FESPA is firmly established as one of the leading specialist events for textile printing. New technology and solutions for textile at FESPA 2017 include:
Printed décor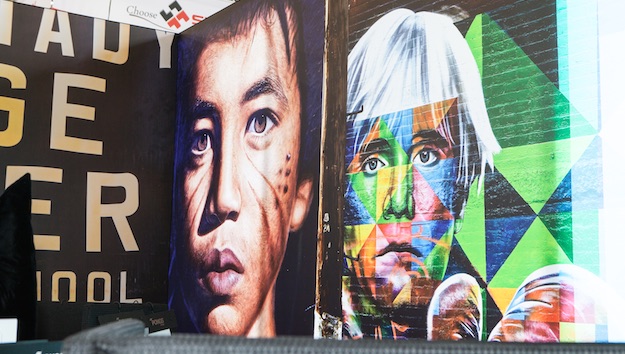 A number of exhibitors are showcasing new equipment and technologies to enable PSPs to make the most of the opportunities available in printed interior décor. Examples include:
---
FESPA 2017 Stand-by-Stand Guides
Essentials
How 'daring' are you? Register today to visit FESPA 2017
Taking place from May 8-12 at the Hamburg Messe, in Hamburg, Germany, FESPA 2017 will play host to many major brands from across the global print market.
To learn more about the companies that will exhibit at the show, as well as the conference programme and many other exciting in-show features visitors can look forward to at this year's event, visit the official FESPA 2017 website www.fespa2017.com.
Delegates can save 70€ entry fee to the exhibition by registering via the website and quoting reference code: FESG702. Discover how a visit to FESPA 2017 can benefit your business and register today.
Interested in joining our community?
Enquire today about joining your local FESPA Association or FESPA Direct