Press Releases
Explore the possibilities of print for interior décor at the Printeriors Conference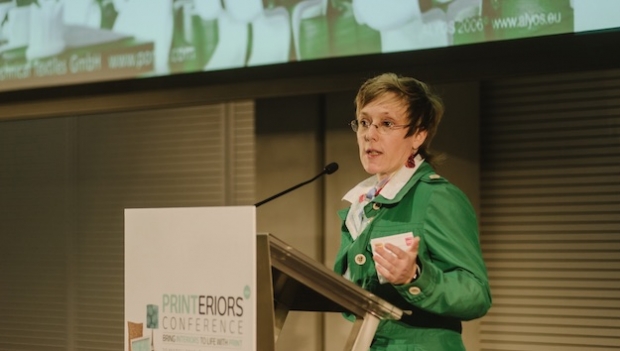 FESPA has announced the line-up for the 2017 Printeriors Conference, which will take place on Thursday 11 May 2017 during FESPA 2017.
Drawing on their experience, speakers will explore the benefits of using print as a medium for interior design and will offer real-life examples of how it can transform interiors, whether residential or commercial.
Delivered in three main sessions: The interior trends you'll be loving in 2017/18; Inspiration hour, stand out from the crowd; and Design beyond your eyes - led by seven industry experts, the Printeriors Conference will focus on topics key to the industry, providing valuable insight into the intricacies and suitability of print in interior design applications.
In the first session, 'Opportunities for Digital Print in Home Fashion' led by Jennifer Castoldi, chief creative director of Trendease International and Printeriors 2017 curator, Jennifer will share the latest instalment of the Trendease Market Edge Research and will explore the business opportunities in this market, explaining what makes going digital so appealing.
Looking at how to create fascinating and pertinent print designs for home and contract interiors, Birgit Spielvogel, Textile & Wall designer of CI OFFICE DESIGN c/o trend-trade, will offer expert insight in the seminar, 'Designing for printed interiors - Where to start and how to get the best results'.
With 20 years' experience, Birgit knows what the 'analog' market demands and what is important for the growing digital print market. Birgit will discuss the questions that need to be asked to find and develop the right design.
In the next seminar titled, 'Extraordinary designs using vinyl', Rich Thompson, president of AdGraphics, will explore how you can add value and create eye-catching designs by using printed vinyl on walls, windows, furniture, floors and ceilings, for both indoor and outdoor functionality.
Debbie Mckeegan, creative director of Digetex, will present 'The creative potential of textiles for interior decoration', looking at a wide variety of applications that demonstrate the power of print and how they can offer point of differentiation to interior design projects. Debbie will focus on the creative potential of textiles for interior decoration, based on her own professional experiences.
'The way forward with digital innovations - looking at glass', delivered by Niv Raz, head of architect division, Dip-Tech, will provide an overview of how cutting edge innovation is continuing to drive architectural glass forward.
The seminar will deliver a preview of future design trends, technology innovation directions and the big-picture vision for glass inside and outside the buildings of tomorrow.
Ekaterina Yaschuk, owner and designer, of London-based LED wallpaper company Meystyle will examine 'The possibilities of LED wallpaper', how easy it can be for print service providers and interior designers to expand into new areas and how they can make upcoming projects more impactful.
The final session, 'Design beyond your eyes', will focus on inspiring printer and end-user case studies from past collaborations between printers and designers, giving tangible examples that demonstrate how projects can be brought to life using print.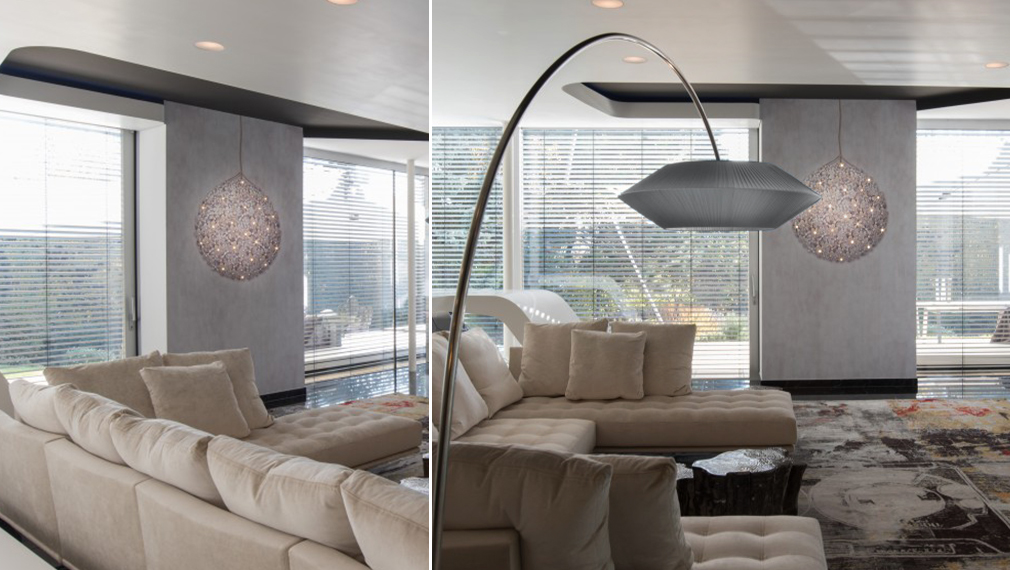 Meystyle's mission is to rescue walls from the background, integrating bold patterns with LEDs and crystals to create a deep visual experience.
In this session, Nigel Webster, director at PressOn will share his experience of working with the interior design community with case studies showcasing the power or print within interior décor. To close the seminar sessions, Jennifer Castoldi will host a panel discussion where she will be joined by all seven speakers.
FESPA divisional director Roz McGuinness comments: "The conference programme has been created with the aim to inspire and engage, showing designers just what is possible when using print for interior décor. As technology has evolved, so too have the possibilities."
"Our comprehensive line-up of industry experts will be delivering key insight into the diverse ways in which print can now be used to create striking effects. For designers, the conference delivers a unique opportunity to gain valuable insight, looking at trends, techniques and applications whilst engaging with likeminded industry professionals."
There is no cost to attend the Printeriors Conference. To reserve your place visit the official website: www.printeriors.net and use promotional code PRNH710 to get your free entry.
Register today to attend FESPA 2017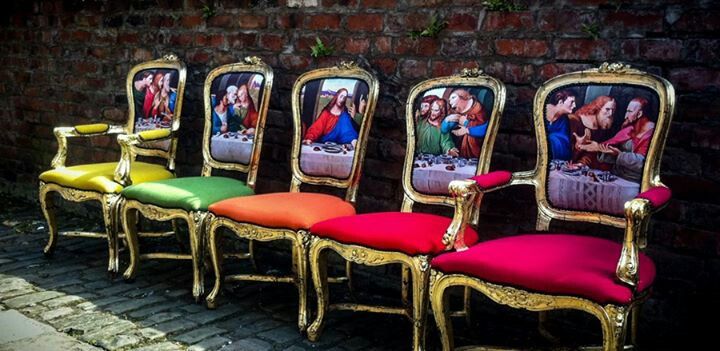 Taking place from May 8-12 at the Hamburg Messe, in Hamburg, Germany, FESPA 2017 will bring together innovation, education and inspiration across screen, digital and textile print.
While considering the new products on show, visitors can also maximise the value of their time at the event to support their investment planning by accessing the wealth of independent expertise within the free onsite educational programme.
For more information on FESPA 2017, the companies that will exhibit and to sign up to attend as a visitor, please visit: www.fespa2017.com
Delegates can save 70€ entry fee to the exhibition by registering via the website and quoting reference code: FESG702. Discover how a visit to FESPA 2017 can benefit your business and register today.
Interested in joining our community?
Enquire today about joining your local FESPA Association or FESPA Direct