Press Releases
Expanded European Sign Expo 2018 delivers 26% larger visitor audience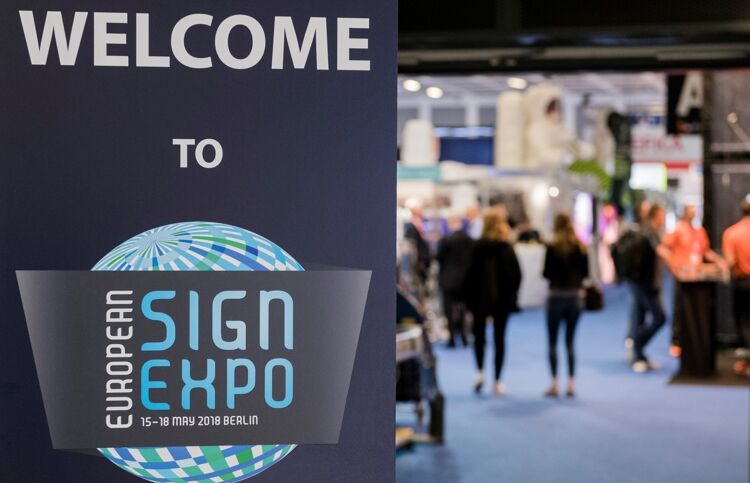 The European Sign Expo 2018, the dedicated event for non-printed signage which took place from 15th to 18th May 2018 in Berlin, Germany achieved significant year-on-year growth, celebrating its largest and best-attended event to date.
Total visitor attendance at European Sign Expo 2018 increased by 26% compared with the 2017 edition in Hamburg, with 9387 individual visitors to this year's exhibition. This figure includes those who travelled to the German capital specifically for European Sign Expo, as well as cross-over visits from sign makers and other visual communications professionals attending the co-located FESPA Global Print Expo.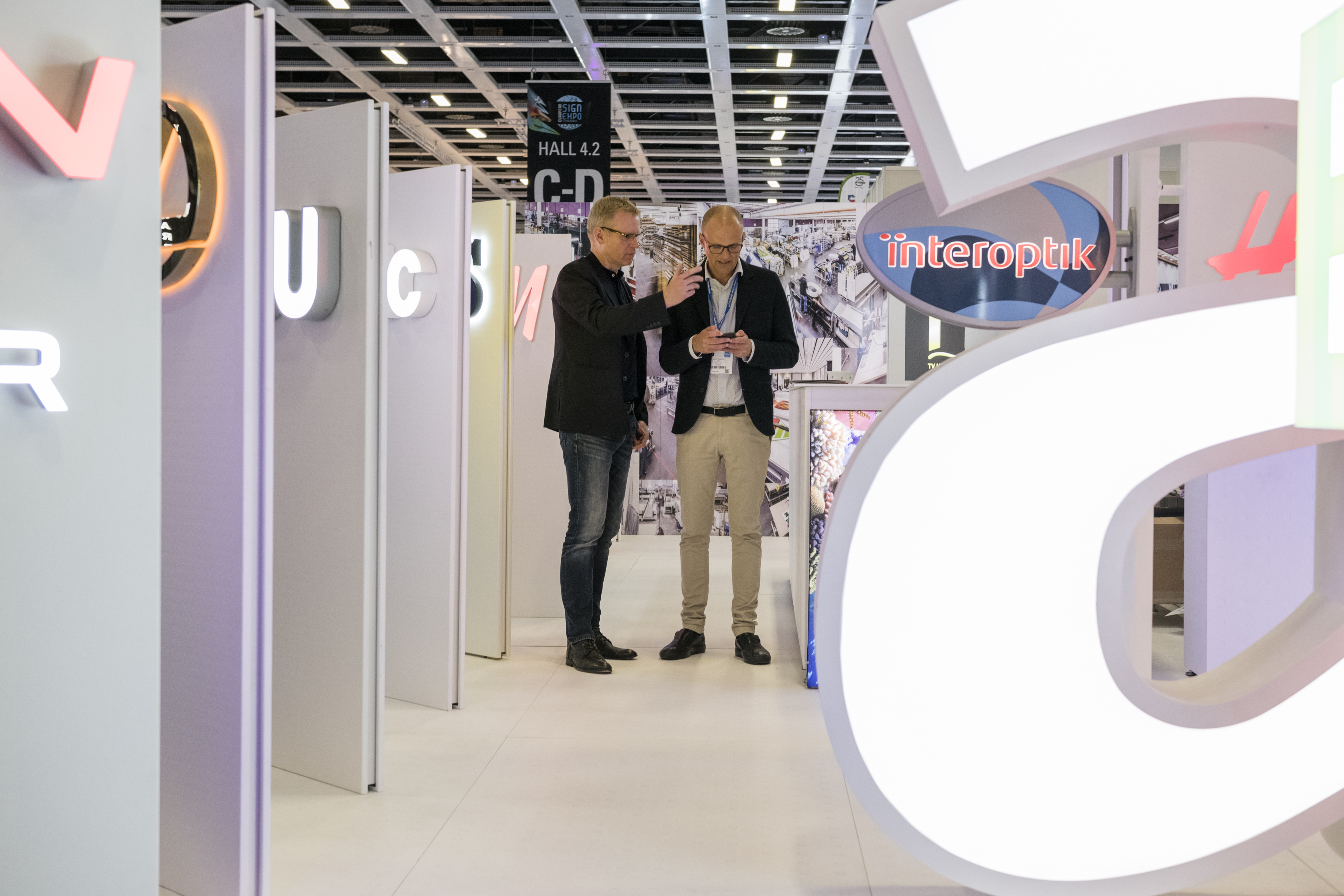 With 115 exhibitors, European Sign Expo 2018 was almost 50% larger than the 2017 edition, and demonstrated three-fold growth over the six years since the event's launch. The expanded event drew a global audience from 97 countries, consistent with the growing international reach of the wider FESPA exhibition. The leading countries in terms of visitor groups to European Sign Expo 2018 were Germany, the UK, the Netherlands, Poland and France, with visitors travelling from as far afield as Australia for access to such a significant concentration of suppliers and technical expertise at a single event.

Exhibitions Director Roz Guarnori comments: "Since we first launched European Sign Expo in 2013 we have consistently developed the event proposition and exhibitor line-up. With such a strong 2018 edition behind us, feedback from exhibitors and visitors gives us the greatest confidence that we are delivering a market-leading event that really matters to signage professionals as an innovation showcase and community meeting-place. Three out of four visitors to the event are involved in business decision-making, and 94% of visitors surveyed told us that attending European Sign Expo is important to their business – that's the most satisfying endorsement we could hope for."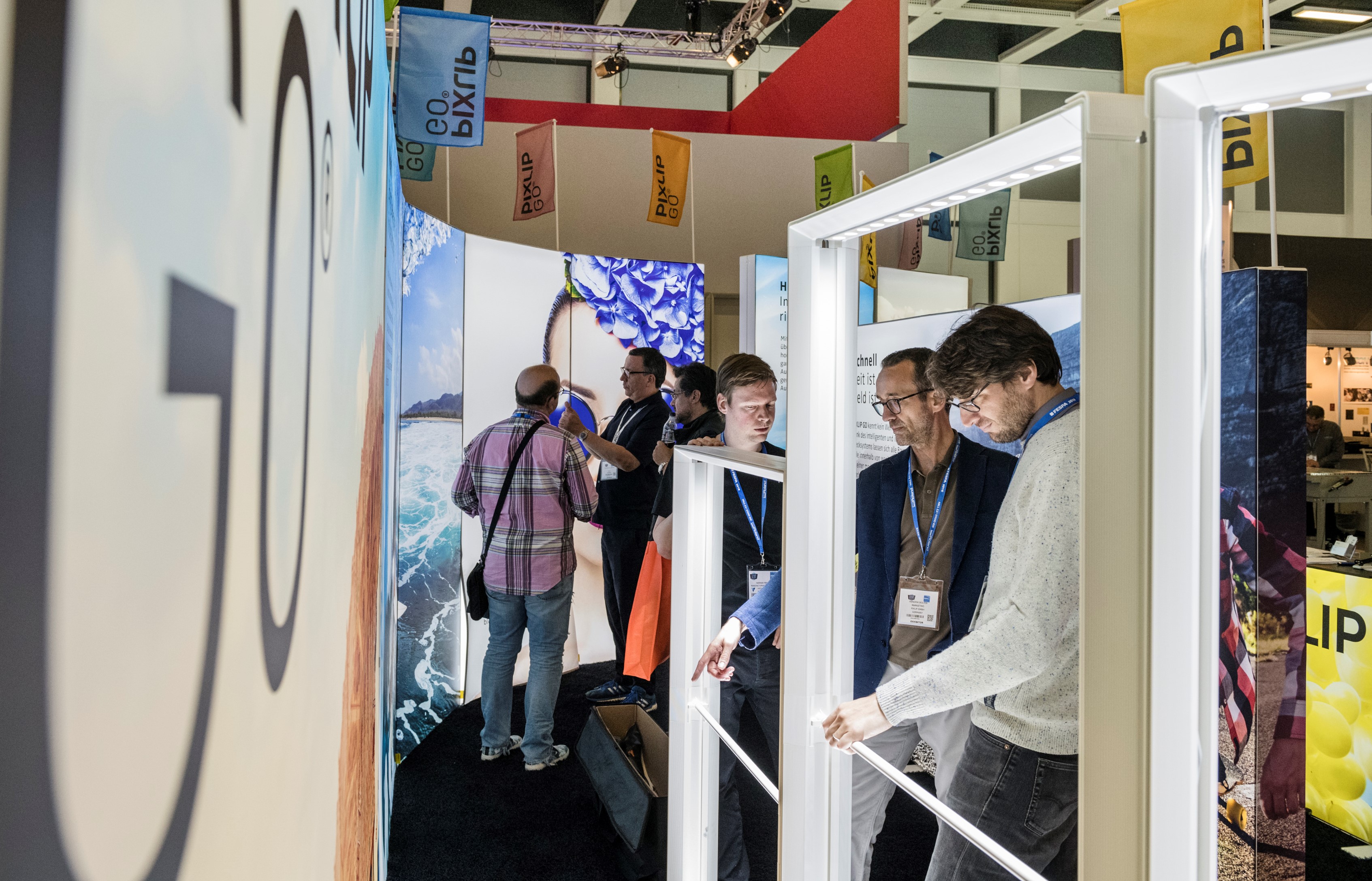 Henk Lever, Co-owner of EFKA B.V., lead event sponsor of European Sign Expo 2018 comments "Yet again, European Sign Expo 2018 brought together a huge community of sign makers searching out innovative products to differentiate their offering. For example, visitors to our stand were fascinated by the potential of our new Magic 3D lightbox to create amazing visual effects, and how this could help them to offer stand-out solutions to their customers."

"It's the perfect place for us to build visibility for the EFKA brand and connect with decision-makers. We met signage professionals from all over the world, including many existing customers and hundreds we had never met before. There's no question for me that European Sign Expo together with FESPA is the single most important international meeting point in the signage sector – you need to be there to see what is happening."

European Sign Expo 2019 will be co-located with FESPA 2019 Global Print Expo at Messe Munich, Germany, from 14 to 17 May 2019.
Interested in joining our community?
Enquire today about joining your local FESPA Association or FESPA Direct