Press Releases
Exhibitors show commitment to FESPA Eurasia 2017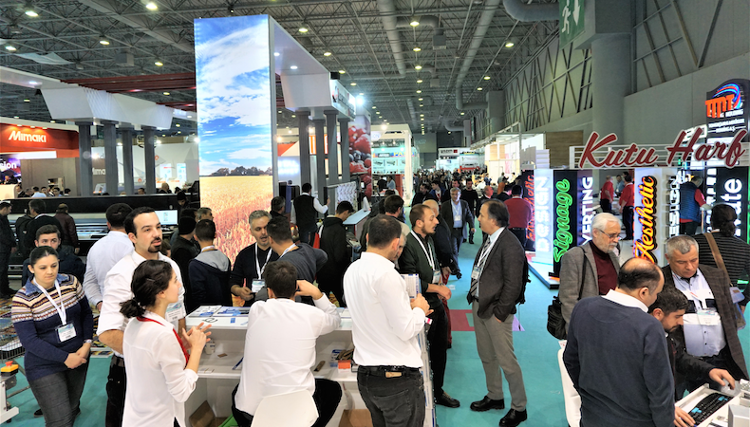 FESPA Eurasia 2017, which will take place at CNR Expo, Istanbul, from 7-10 December, continues to demonstrate its importance in the Eurasian speciality print market with the sustained support of international and regional exhibitors.
12 first-time exhibitors have signed up to participate in this year's exhibition including: textile inks manufacturer, Promar; OKI distributor, Makpaş; digital printing distributor's Erke Reklam and Bitmeyen Kartuş; display specialist, GTA Display, wire mesh manufacturer, Maishi Group; and Zibo Paper.
Meanwhile, 15% of exhibitors have increased their stand space for the 2017 event, based on their successful participation at past events.
Returning exhibitor, Silven Said, Foreign Trade Specialist at Mirage Group Ltd comments: "FESPA Eurasia is a very important event in the local exhibition calendar and quite different to other FESPA events."
"We exhibited at FESPA in Hamburg earlier this year and have also signed up to exhibit at FESPA 2018. This year is the second time we've exhibited at FESPA Eurasia 2017, we believe it is the most innovative and important show for the digital printing market as it brings together both regional and international exhibitors."
Underlining FESPA's commitment to the region, the FESPA Eurasia team and ARED (FESPA's Turkish national Association) hosted a networking evening in Istanbul for over 100 representatives of prospective and existing exhibitors earlier in September.
The event celebrated the launch of the FESPA Eurasia 2017 campaign, with its 'Dare to Be Different' strapline. Guests also received a comprehensive update on the progress of the exhibition, as well as insight into FESPA's organisational strategy and objectives.
Aykon Yilmaz general manager from Emirtrans commented on the event: "The networking evening was a great event and a fantastic opportunity to meet with industry peers. Hearing from FESPA and ARED directly about the latest market trends and information about the exhibition was beneficial to us and a great occasion to ask questions and strengthen relationships."
Michael Ryan, group exhibition manager at FESPA, comments: "Working closely with our exhibitors is fundamental to the success of all FESPA events worldwide. This year's FESPA Eurasia networking evening was a timely opportunity to show our Eurasia exhibitor community how the show is developing and to communicate directly with our stakeholders, providing a valuable touchpoint between FESPA and the local Eurasian speciality print community."
FESPA Eurasia sales manager Betül Binici adds: "Over the last four years we have succeeding in building the event, increasing both our exhibitor and visitor numbers. In turn each FESPA exhibition presents the Eurasian speciality print market with inspiring new products and solutions.
"As an organisation dedicated to generating funds for reinvestment into the printing sector, the support of our exhibitors is helping FESPA to drive the long-term development of the regional market, for example by funding educational programmes at Turkish colleges and by hosting regional events. We look forward to another prosperous FESPA Eurasia event in December."
For more information on FESPA Eurasia 2017 and to pre-register to attend, visit www.fespaeurasia.com and use code EURH717 for free entry.
Interested in joining our community?
Enquire today about joining your local FESPA Association or FESPA Direct