Press Releases
Exhibitors report quality visitors and millions in sales at FESPA Africa 2019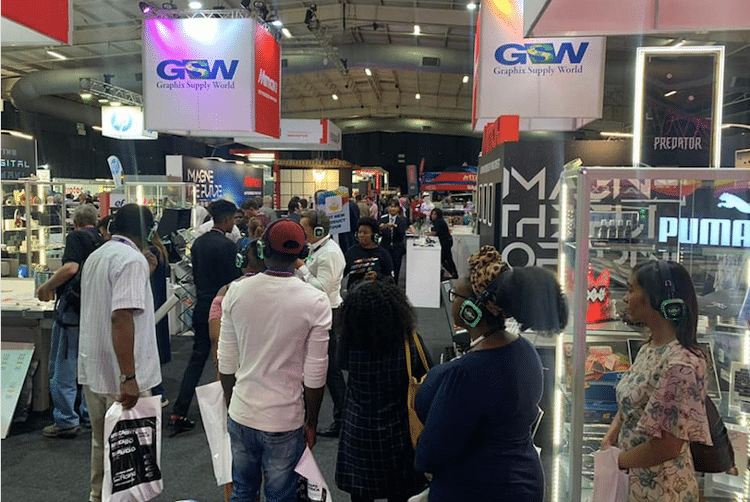 FESPA Africa 2019 and Sign Africa 2019 was held at Gallagher Convention Centre in Johannesburg, South Africa. The exhibtion attracted 6850 visitors, with 5923 unique visitors and 927 revisits and was sponsored by Platinum sponsor Roland.
Visitors took part in a range of educational features, including Screen printing with Charlie Taublieb, who has been in the screen printing industry since 1976, on the Rexx Screen & Digital Supplies stand; a Textile print experience with free demonstrations by local experts on T-shirts and textile items with speciality printing techniques; CorelDRAW workshops, the Speed Wrap Challenge and hot new product tours, which showed expo visitors product highlights on various stands.



Exhibitors had positive feedback about the event, Adrian Wolman from Sign-Tronic commented: "The show was fantastic! We had an amazing response with the launch of our 3D Fusion letter printer, and swissQprint Karibu roll to roll at 200 square meters an hour – both a game changer – as well as R50 million worth of sales. Printing with our UV P ink, which was also showcased, has revolutionised printing on uncoated textiles, vinyl, PVC, paper, ABS, Correx, Dibond and much more."

Niki Long from Graphix Supply World said: "It was a great show for us with loads of enquires and over R20 million in sales. The expo definitely exceeded our expectations."

William Gibson from Falcon SA commented: "We really enjoyed the expo, it was a good show. I especially liked the hot new product tour."

Jithoo Daya from Maxsigns said: "We had much better engagement with visitors this year, who liked our new products.".

Nardus Mouton from Gencotech commented: 'It was a very good show for us with lots of positive leads. The visitors were particularly interested in our new products. The expo is always a positive experience for us."

Vic Anderson from Clip-Tite said, 'The show was a good opportunity to make contact with existing customers.'

Judges visited each stand at the expo and judged the stands according to criteria based on design, staff friendliness and professionalism. The results are as follows:

FESPA Africa and Sign Africa

Small Shell Scheme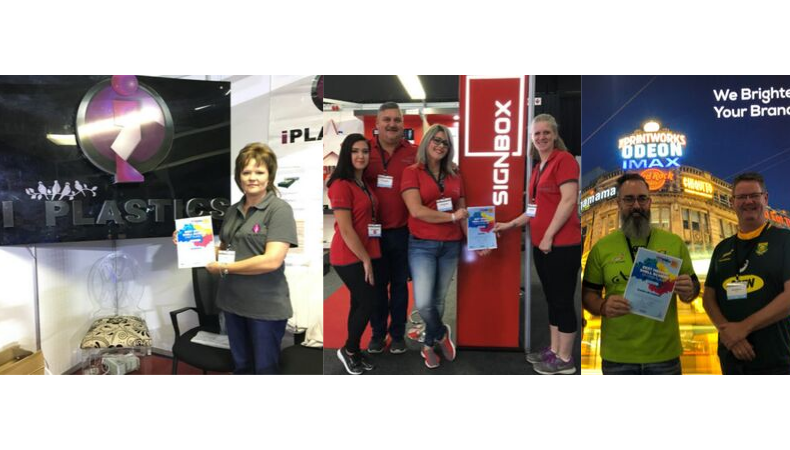 First place: iPlastics, Sign Box International and Sloan LED Europe.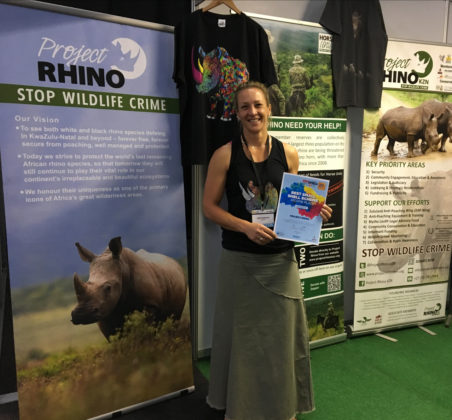 Second place: Project Rhino.

Small Floor Space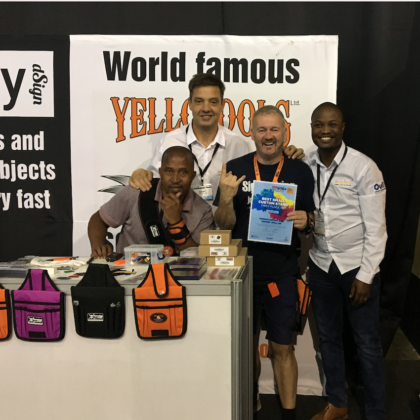 First place: Modico.



Second place: Gawk.

Medium Shell Scheme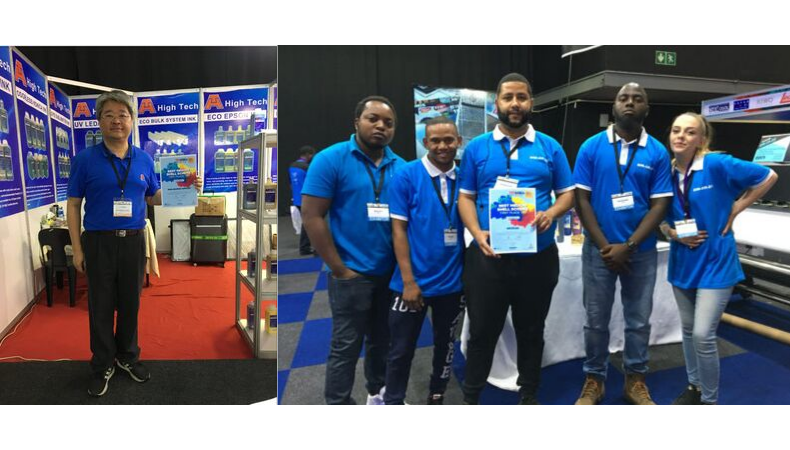 First place tie: Rios Graphix Supplies and AM.CO.ZA.

Medium Floor Space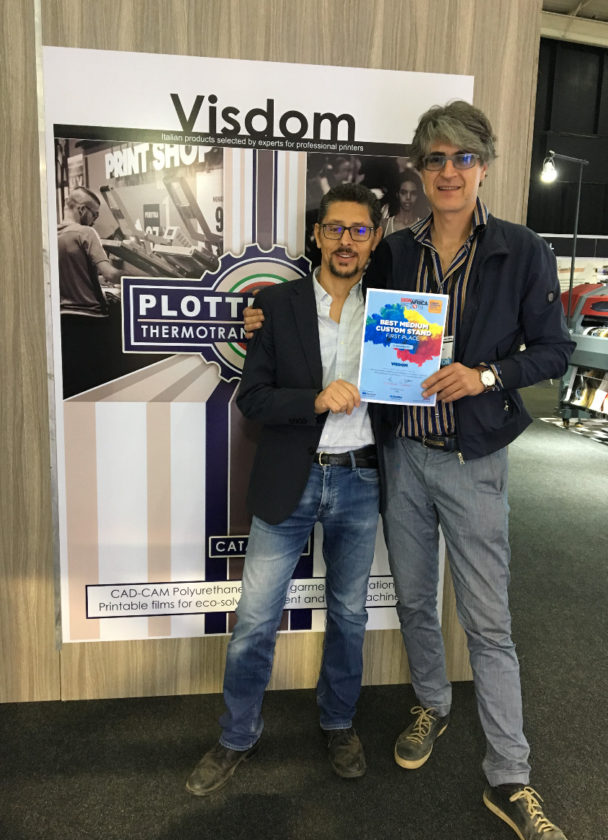 First place: Visdom.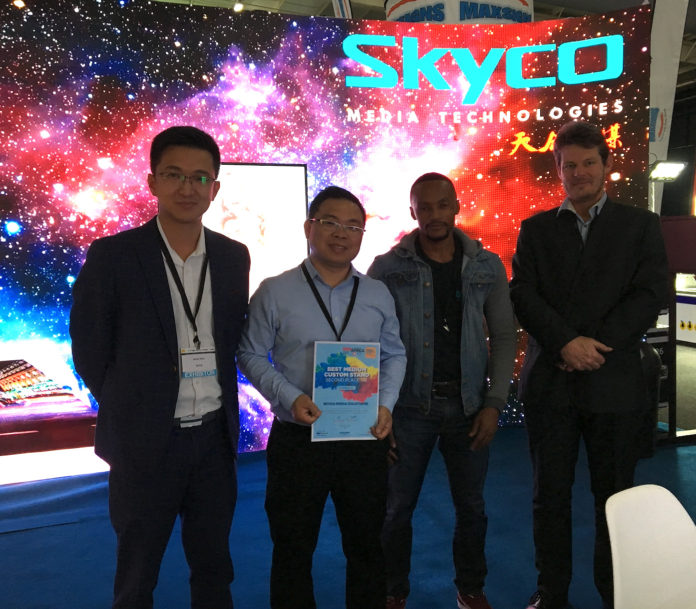 Second place: Skyco Media Solutions.

Large Shell Scheme
First: T-Shirt Printing Zone.

Large Floor Space

First: SA Argus.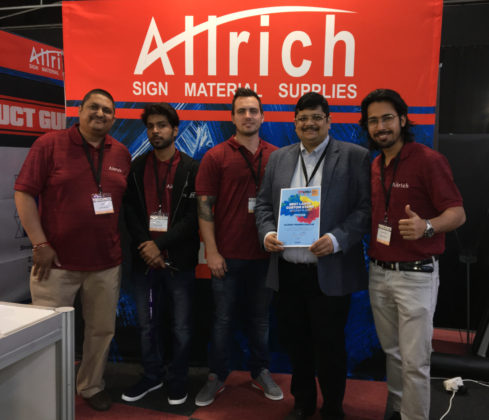 Second place: All Rich Trading.

Mega Floor Space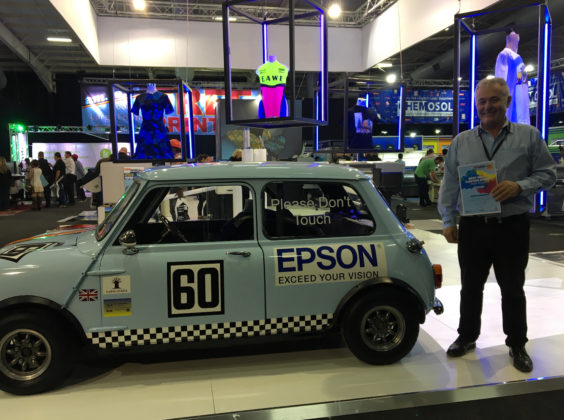 First: Epson.
Second place: Chemosol

Mega 200 Floor Space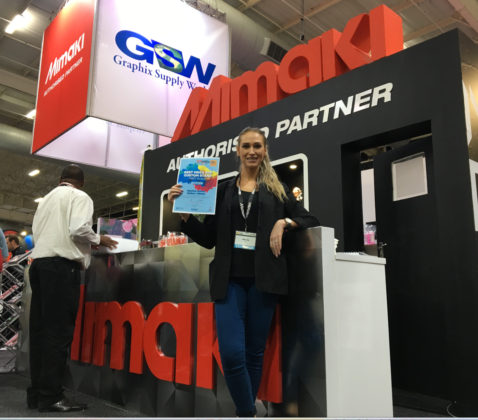 First place: Graphix Supply World.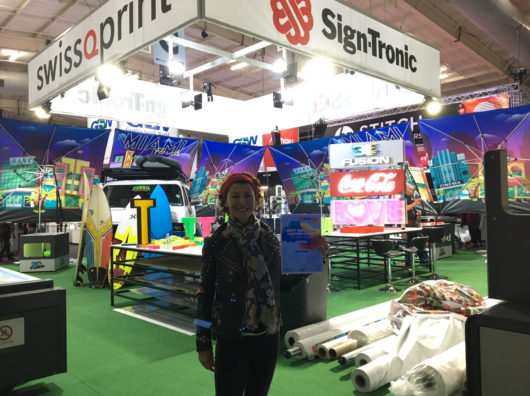 Second place: Sign-Tronic.

Africa Print

Small Shell Scheme
First: SAIP.
Second: Fimor.

Small Floor Space
First: Hi-Tech Business Systems
Second: Trisave Digital.

Medium Floor Space
First: Agfa.
Second: Midcomp.

Large Floor Space
First: Fujifilm.
Second: Kemtek.

Mega Floor Space
First: OKI/Printacom Technologies.
Second: Konica Minolta South Africa.

Interested in joining our community?
Enquire today about joining your local FESPA Association or FESPA Direct