Press Releases
European Sign Expo 2016 ready for liftoff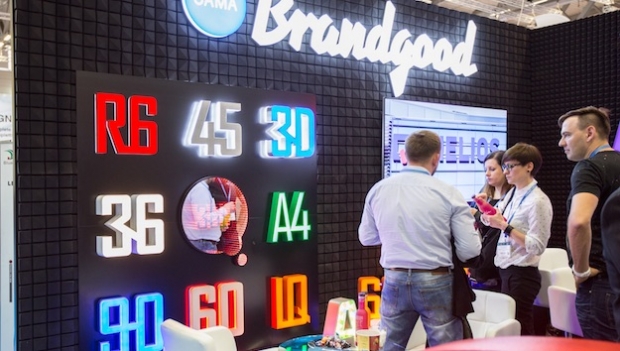 European Sign Expo 2016, the largest non-printed and visual communications event of its kind in Europe, will take place at the RAI Amsterdam in just two weeks' time. 
With an 110% increase in exhibitor floor space since the initial show in 2013, visitors can see product solutions and industry innovations across two halls from over 75 leading global suppliers, including: Comhan Holland BV, Domino Sign, Mouse PS, shopVOX, Vivalyte, Yellotools and other dedicated sign suppliers.
In addition, the dedicated ESE Sign Trail will allow both sign-makers and buyers to see the most relevant exhibitors for them in all seven halls.
The trail line-up, which can be viewed in full online ahead of the event will include: 3A Composites GmbH, EFI, J-Teck3, Kiian Digital, Chemica, Flexa srl and Universal Laser Systems GmbH.
Alongside the exhibitor line-up, the Signage Seminars (Stand A170, Hall 3), held on all four days of the show, will look at topics such as signage safety and codes of practice; learning how to successfully fund business ventures; apprenticeships, young people and diversity in the sign industry and many more.
The interactive Signage Seminars Demo area, run by specialists Better Letters and Ghostsigns, will offer visitors the opportunity to experience signwriting workshops, where they will be able to master the art of signwriting and take away a personalised sign card.
Roz McGuinness, Divisional Director at FESPA comments: "The monumental growth of European Sign Expo in just four years is testament to the growing desire of sign-makers and buyers to discover the latest technology available."
"This year we've extended our Awards to include a non-printed signage category, which has received a fantastic response from entrants, visitors looking for further inspiration can check out the shortlisted entries in hall 6."
"By co-locating with FESPA Digital 2016 as well as the dedicated Sign Trail, it's easier than ever for attendees to plan their visit for their specific signage needs."
To avoid an onsite ticket fee of €40, register to attend European Sign Expo 2016 for free by visiting www.europeansignexpo.com and using code AEOZ0102. This also includes free entry to all other FESPA events.
Interested in joining our community?
Enquire today about joining your local FESPA Association or FESPA Direct