Press Releases
Discover an explosion of possibilities at Global Print Expo 2019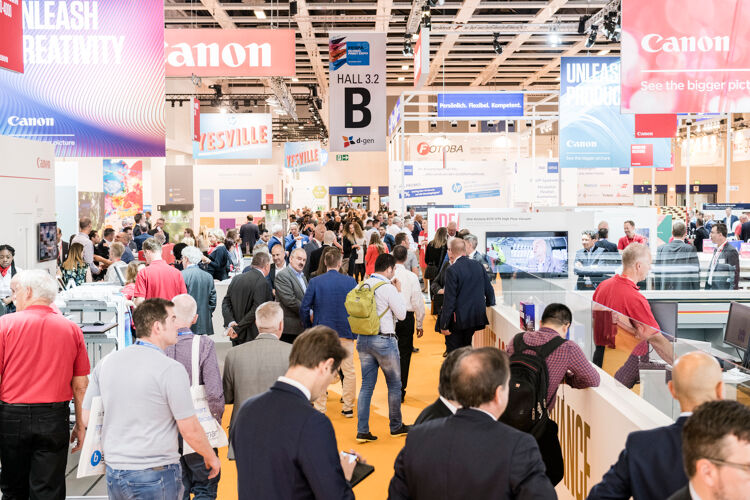 Global Print Expo 2019, Europe's largest exhibition for speciality print and signage returns to Messe Munich, Germany, in just one week's time, where visitors will be able to see an Explosion of Possibilities across speciality print come to life.
Thousands of visitors are expected to travel to the Bavarian capital next week (14 to 17 May 2019) to attend FESPA 2019 to see the latest innovations from more than 700 exhibitors who will be highlighting technologies and consumables for digital wide format, screen printing, textile printing and garment decoration and non-printed signage.

Visitors to FESPA Global Print Expo 2019 will also have free access to European Sign Expo, the dedicated event for non-printed signage and visual communications. Visitors to European Sign Expo will be able to discover the latest products from over 100 exhibitors showcasing solutions for channel lettering, illuminated signage, neon and LED, sign systems, engraving and etching and dimensional signage.

FESPA Global Print Expo is established as the sector's leading platform for launching innovations and a number of exhibitors have already confirmed plans to introduce new products at the 2019 event. Announcements made to date include HP's first products for textile printing with the new Stitch S series of dye-sublimation printers, and swissQprint's first roll-to-roll printer, Karibu. Many more exclusive launches are expected to be announced during the event.

Alongside the two co-located exhibitions, visitors can participate in a range of free event features where they will discover new possibilities for their businesses through educational content and live technology and workflow demonstrations.
Colour L*A*B*
FESPA's newest visitor feature, Colour L*A*B* (stand B4-K70), helps visitors to improve colour management practices in their print businesses. The interactive showcase will offer visitors an end-to-end overview of the individual elements that contribute to good colour management, including technologies from suppliers including Barbieri, CMA Imaging, EFI, Eizo, HP, Just Normlicht, Pantone, Techkon and X-Rite. Visitors to Colour L*A*B* can also attend daily expert conference sessions and join guided tours by Paul Sherfield, Laurel Brunner and Paul Lindström, providing more detail on the technology on show. The tours can be booked in advance here: www.fespaglobalprintexpo.com/features/colour-lab/colour-lab-tours
Printeriors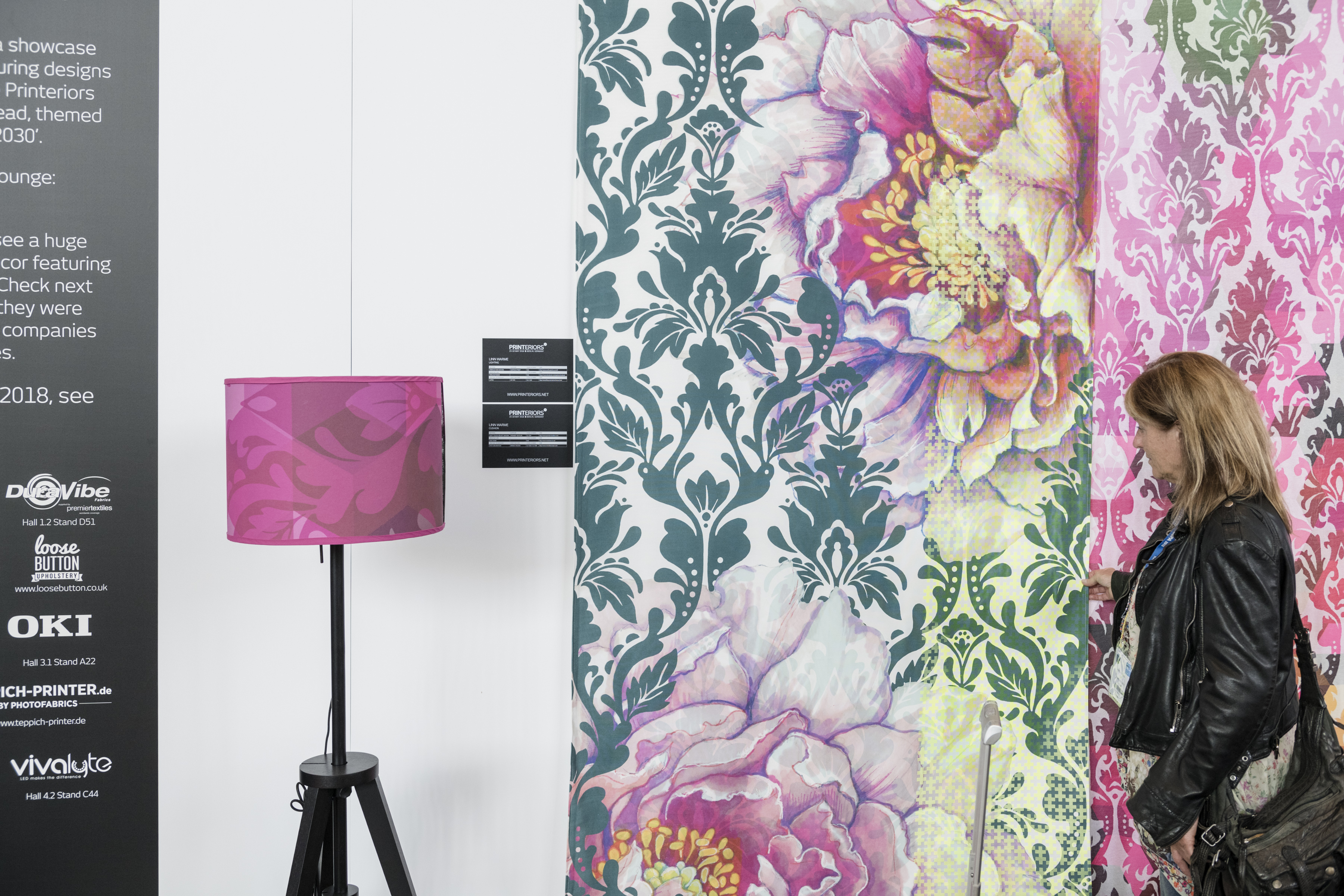 As visitors enter Messe Munich at the East Entrance, they will see Printeriors, FESPA's interior décor showcase, which highlights the opportunities of print for interior décor. Within the feature, visitors can discover applications from a range of suppliers including: Adobe, Canon, Mad Chair, Mimaki, Mitwill Textiles, Offthewallcoverings, Printfab, Rex Frame and many more. For the first time in 2019, Printeriors will also feature exterior décor applications displayed in the outside hospitality areas of the Messe, showcasing the extensive scope of printed decoration.
Print Make Wear
Returning in 2019 in an enhanced format is Print Make Wear, (stand B6-A80) FESPA's microfactory fashion feature, which demonstrates the full fashion production process from creation and preparation to production and presentation. Expert guided tours of Print Make Wear will be given by FESPA's Technical Support Manager, Graeme Richardson-Locke and Textile Ambassador, Debbie McKeegan, who will give visitors more detailed explanations of the technologies and steps involved in the process supported by daily 'fireside chats' and catwalk shows.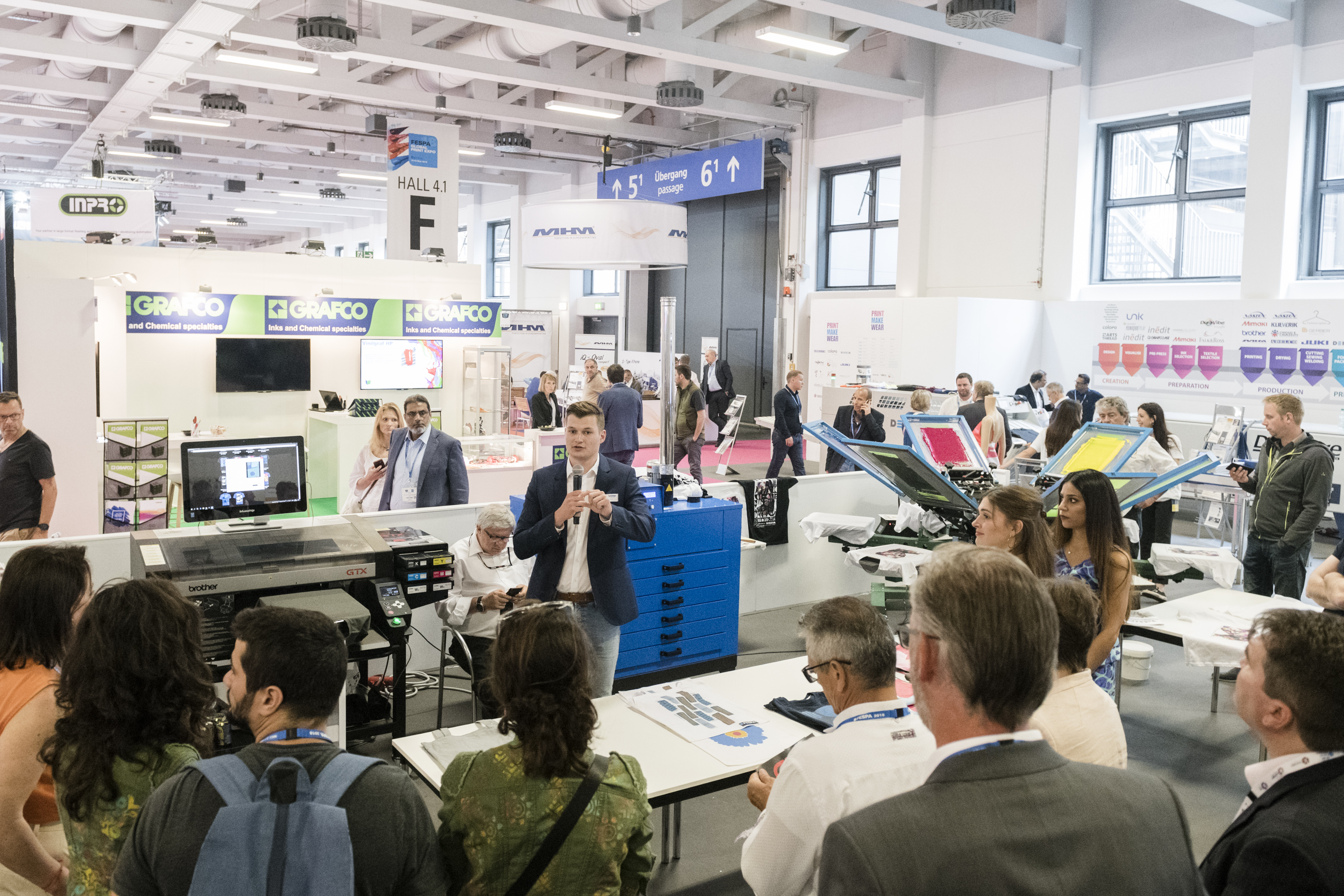 The expert guided tours can be booked in advance here.
Trend Theatre
Visitors looking for inspiration from the latest trends in speciality print should visit the FESPA Trend Theatre (stand B5-F95), which offers daily seminars and panel discussions on key market areas. 38 sessions will take place across the four days, delivering insights on a host of prominent and current talking points.

The full conference programme can be viewed here: www.fespaglobalprintexpo.com/trend-theatre
World Wrap Masters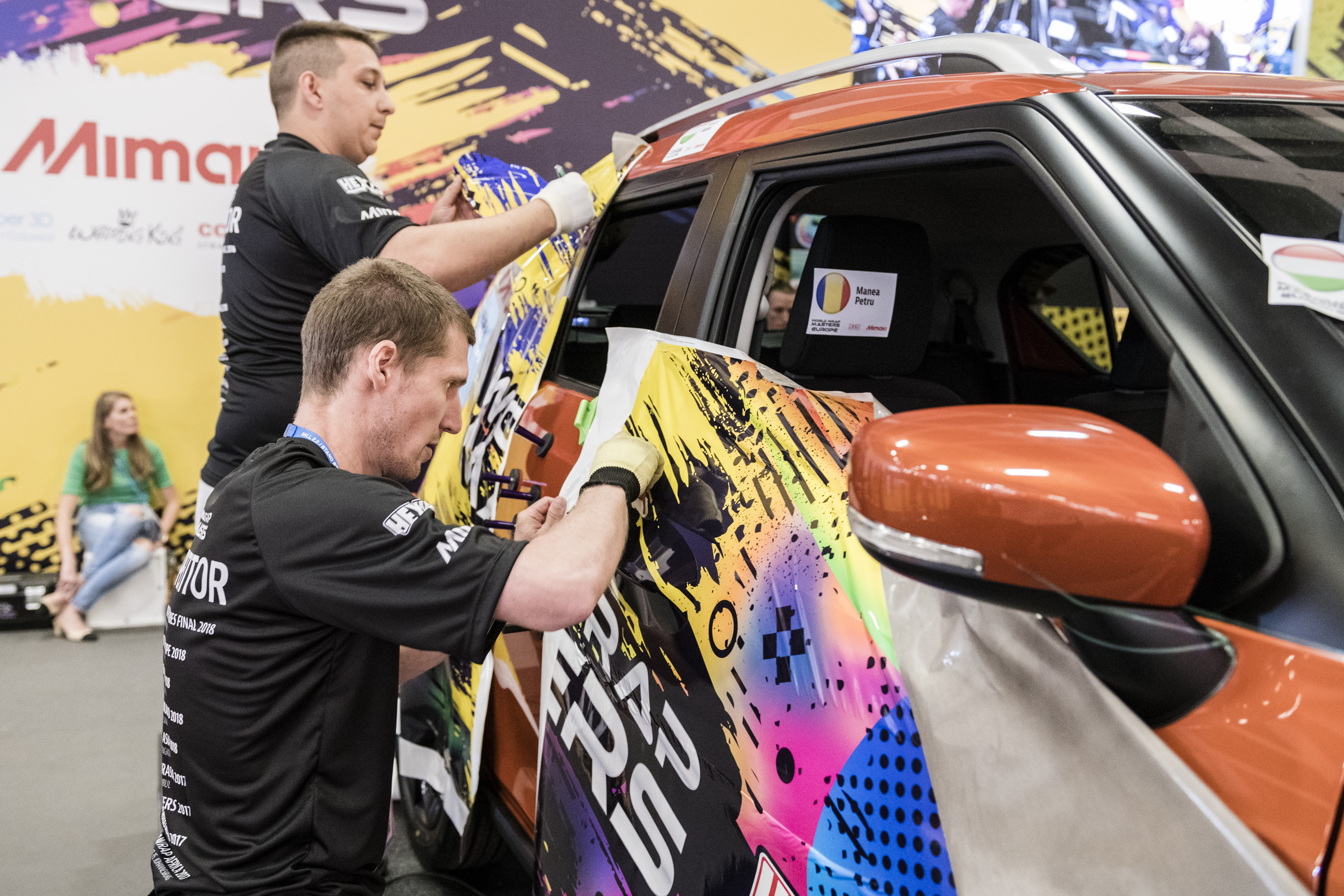 FESPA's action-packed World Wrap Masters vehicle wrapping competition (stand A4-P40), will return to FESPA 2019 with two competitions: The European Wrap Master Competition, (14 and 15 May) and the World Wrap Masters Final (16 and 17 May). The competitions, will be complemented by daily training workshops and demonstrations, hosted by wrap expert and head judge, Kiss Lajos.
ESMA – Ask The Experts
Visitors looking for unbiased, technology-neutral advice can book a one-to-one session with an independent print consultant in the Ask The Experts sessions, hosted by ESMA. The sessions will take place at the ESMA Pavilion (A6-A70) and can be booked exclusively through the official FESPA 2019 show app.
FESPA Awards 2019
Visitors seeking inspiration from the best in the industry should check out the shortlisted entries to the 2019 FESPA Awards, displayed in the East Entrance (main entrance) of Messe Munich.

Roz Guarnori, Exhibitions Director at FESPA comments: "We're thrilled to be welcoming the global print community to Munich next week. Product innovation and the search for new technology and diversification opportunities are always high on the agenda for visitors to FESPA events and with the preview information we've seen from exhibitors to date, we're certain visitors will have plenty to explore to grow their businesses, enhanced by the opportunity to network face to face with the best speciality printers from all over the world."

Visitors still needing to book flights to Munich can benefit from discounted rates with FESPA's official airline partner, Lufthansa. To take advantage, visitors should visit: www.lufthansa.com/de/en/meetings-and-events-delegates and enter access code GBZQYAN in the offer discounted flights area.

To help make visitors' trip to FESPA Global Print Expo as fruitful as possible, FESPA has created an official show app, which can be downloaded from the App Store and Google Play. Visitors can use the app to browse the exhibitor list, filter by product category, navigate around the halls, save conference and demonstration sessions in their own personal agenda and book tours for Print Make Wear and Colour L*A*B*.

For more information on FESPA Global Print Expo 2019 and to register online visit: www.fespaglobalprintexpo.com. Use code FESM913 for free entry before midnight on Monday 13 May 2019.


Interested in joining our community?
Enquire today about joining your local FESPA Association or FESPA Direct