Press Releases
Canon announces channel partnership with PPD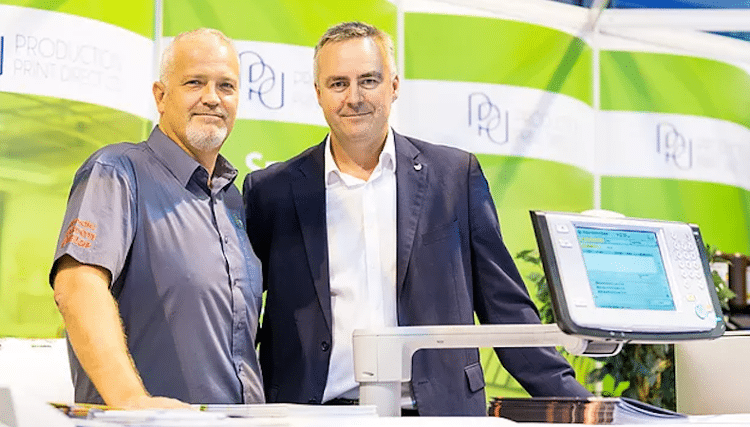 Canon has announced a partnership with Production Print Direct Limited (PPD), an independent partner specialising in digital professional print.
The partnership reflects Canon's continued commitment to growth in the commercial print market. PPD specialises in Commercial Print, Direct Mail and the overall Print for Pay markets, having a wealth of experience that will come together with Canon's technology offering.
This combination will provide true value to customers that have complex requirements focused around quality and productivity. The partnership will also increase supplier choice for businesses across the North West of England.
"We are delighted to be working with Canon. Our technicians are trained to the highest standards and work exclusively within the commercial print industry, giving our customers the confidence to explore machine capabilities and work with us to overcome challenging media, files and timescales," commented PPD managing director Mike Ashforth.
"By working with Canon, we can offer our customers the latest technologies and the best-possible print solutions."
Duncan Smith, director of Industrial and Production Solutions at Canon UK added: "In today's fast moving digital world, we are continuing to see growth in the commercial print space as digital volumes grow rapidly due to the on-demand nature of customer needs."
"Canon's deep understanding of the Graphic Arts and Commercial Print markets is based upon the way that we listen to customer challenges and develop new technologies to help businesses overcome these barriers. We are confident the partnership of our technology and PPD's expertise and consultancy will truly benefit its customers; every step of the way."
Through the partnership, PPD will add qualified Canon engineers to its team and have access to the market-leading Canon imagePRESS range, offering end-to end productivity across a huge range of media and a wide choice of finishes.
Established in 2012, PPD's vision is to provide a service led business that is focused entirely on the needs of the commercial printing industry.
Interested in joining our community?
Enquire today about joining your local FESPA Association or FESPA Direct