Press Releases
Brazil advances the transition from analog to digital printing in the textile industry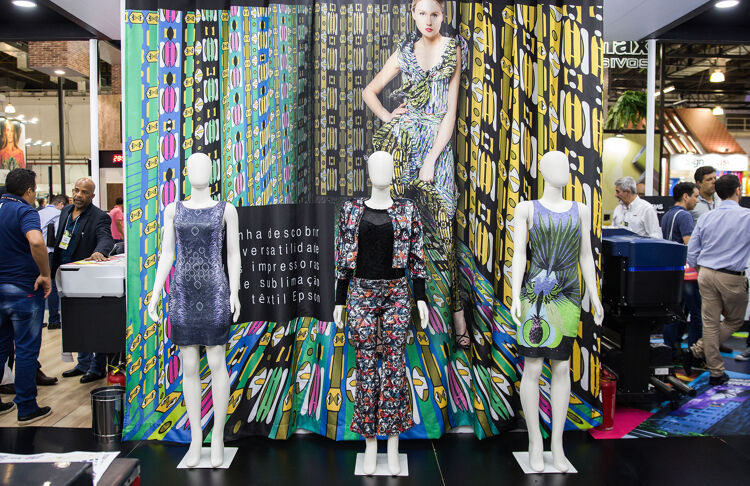 Digital printing has brought enormous capabilities to companies in the textile industry around the world. The possibility of making smaller and customized batches, with high speed, profitability and in a sustainable way changed the way of facing this market.
In Brazil, entrepreneurs working with analog technology have started to look more closely into the use textiles in direct printing. And those who have already started investing in digital to meet the demands have already been reaping the rewards of the right choice.

The growth of digital printing can be felt at FESPA Digital Printing 2020, the main digital printing exhibition in the country, which takes place from March 18 to 21, in São Paulo. According to its director Alexandre Keese, "digital printing shows an impressive growth. This can be seen at the exhibtion itself, which shows in every edition the noteworthy evolution of the solutions aimed at this segment's value chain."

The major players in the sector are making strides in the country. That's mainly because of fast-fashion, which has brought the need for smaller batches and collection changes. Digital also brings greater added value, allowing for greater margins for each marketed piece.

Digital, even though it is still mainly used for fast-fashion, is making advancements into new markets. The demand for decor and bed, bath and table products have been on the rise. And the pigment digital printing technology fits very well in this segment. Curtains, sheets, tablecloths, even fabric wallpapers – simply, everything can be worked on −, in addition to fabrics for furniture such as sofas and armchairs. The same goes for the signage market, which takes advantage of the fabric's sustainable capabilities and also its ease of transport and storage.

FESPA Digital Printing will show the power of digital printing in Brazil between March 18 and 21, at the Expo Center Norte, in São Paulo. The major players are going to showcase their solutions in printers and inputs to businessmen in the sector right at a time when the Brazilian economy is booming again. The whole experience is completed with the Digital Textile Conference, a technical congress that offers a day of debate on the outlook for digital printing, sponsored by Global Química & Moda.

Registration now for FESPA Digital Printing 2020.

Interested in joining our community?
Enquire today about joining your local FESPA Association or FESPA Direct