Press Releases
Air France-KLM to be official travel partner for FESPA Digital 2016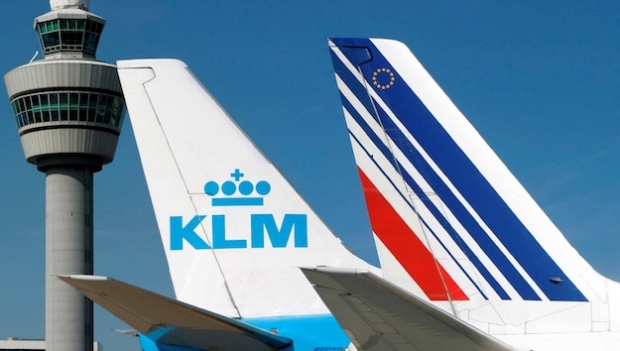 FESPA has announced its partnership with Air France-KLM to offer discounted flights and hotel rates for visitors to FESPA Digital 2016.
This partnership will allow visitors to the event to take advantage of globally discounted flights to Amsterdam Schiphol Airport for the duration of the show.
Air-France KLM serves multiple worldwide destinations, including major European hubs such as London, Paris and Berlin. Visitors to FESPA Digital 2016 and European Sign Expo can benefit from up to 15% discount across both Air France and KLM flights.
Lynda Sutton, Marketing Manager, FESPA Digital, comments: "With FESPA Digital 2016 celebrating its 10th anniversary in Amsterdam, it was important to work with an experienced travel partner that would offer a first-class service to the thousands of visitors that will attend the event in the Dutch capital."
"Air France-KLM is a major global airline group which serves 316 destinations in 115 countries across Africa, the Americas, Asia and Europe. With this network, it has never been easier for print professionals to travel to a FESPA event."
"We are very pleased to be able to provide exhibitors and attendees with competitive travel rates to visit and see what FESPA Digital and Amsterdam have to offer."
Amsterdam as a destination is extremely accessible from most major European cities by both rail and air. For visitors arriving by air, travelling from the airport to Amsterdam Rai Exhibition Center is stress-free due to Amsterdam's excellent public transport, taking under an hour from the airport by both train and taxi."
In order to take advantage of these discounts and, to make a booking, visitors should go to digital.fespa.com/en/info/discount-flights.
Accommodation partner
In addition to discounted flights, FESPA visitors will also be able to take advantage of reduced hotel rates, when booking through the Amsterdam RAI Hotel Travel Service. This includes accommodation close to the RAI and central Amsterdam.
To view available hotels and to benefit from these rates visitors should visit: digital.fespa.com/en/info/hotels.
To gain free entry to FESPA Digital 2016 you can register at www.fespadigital.com and use promotional code ADOZ0701.
For more information on FESPA Digital 2016 and to register to attend, visit: www.fespadigital.com.
Interested in joining our community?
Enquire today about joining your local FESPA Association or FESPA Direct