Press Releases
Agfa to show the new Anapurna H2500i LED at FESPA Africa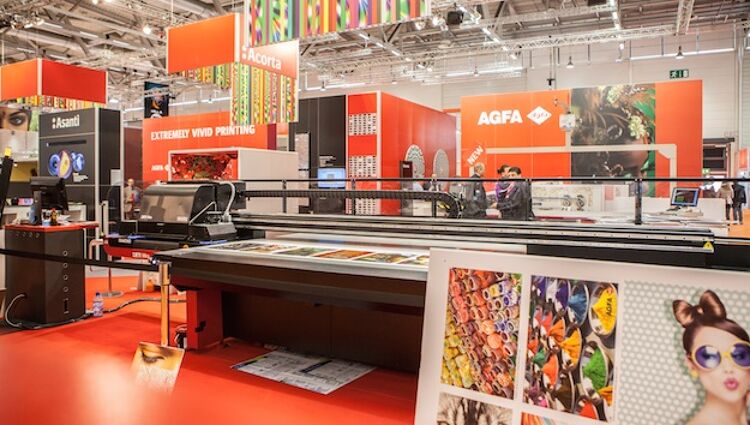 At FESPA Africa 2017, Agfa Graphics' South African sales organization will present the new Anapurna H2500i LED wide-format hybrid inkjet-UV printer.
The new 3.2m-wide printer, which handles roll as well as rigid media, adds to the existing 2.05m (H2050i) and 2.5m (H2500i) devices in the range and is an extension of the roll-to-roll Anapurna RTR3200i.
The new hybrid device, which uses Agfa's Asanti workflow, will be showcased at FESPA Africa 2017, that is taking place from 13-15 September at the Gallagher Convention Centre in Johannesburg, South Africa.
Agfa Graphics wide-format marketing manager Willy Van Dromme said the latest printer would meet the needs of most customers.
"This is a belt-driven hybrid machine that handles all types of roll media in a size up to 3.2m, both in a single-roll and a dual-roll configuration, and it also allows for printing on 2mx3m rigids, fed with the long edge first," he said.
"Thanks to the LED UV curing it supports the widest media mix in the market at all print quality levels."
The H3200i LED uses six 12 picolitre Konica Minolta KM1024i printheads offering cyan, magenta, yellow, black, light cyan and light magenta. In addition the device has two 30 picolitre KM1024i printheads for printing white inline.
The white ink function includes pre, post and sandwich printing (colour-white-colour), which greatly enhances colour intensity on certain media, according to Agfa.
Print speeds offered by the Anapurna H3200i LED align with the 2.05m and 2.5m versions (127sqm/hr), although faster printing is possible on this device due to the wider printing path, the manufacturer said.
The device is also equipped with air-cooled 16W/sqcm LED UV lamps, which allow for printing on heat-sensitive substrates such as styrene, self-adhesive sheets and PVC materials.
The new 3.2m machine is expected to be a popular choice with clients that print on flexible substrates and papers as well as rigid materials such as wood, glass and plastics, according to the manufacturer.
Register today to visit FESPA Africa 2017
FESPA Africa is the region's largest, focused exhibition for the wide format digital printing, screen printing, garment decoration and textile printing.
The exhibition, taking place alongside Africa Print, provides the Sub-Saharan printing community with the chance to see the full gamut of digital printing innovation and more.
Attendees will be able to view the latest developments in wide format digital printing, textile printing, screen printing, garment decoration, and signage, as well as commercial digital printing machinery and supplies.
For more information on FESPA Africa 2017 and to register visit: www.fespaafrica.com
Interested in joining our community?
Enquire today about joining your local FESPA Association or FESPA Direct