Press Releases
2018 FESPA Awards go live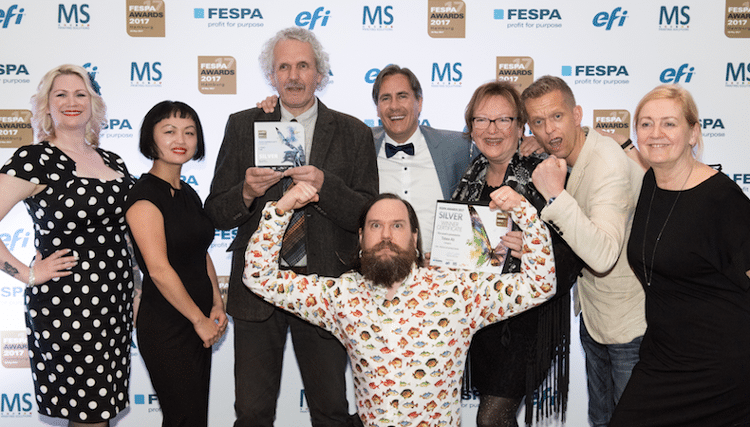 The industry's only independent global awards programme, the FESPA Awards, has launched again this week.
FESPA has announced a new judging schedule for its 2018 Awards programme that celebrates the achievements and innovations within the print and non-printed signage industries.
Now in its 27th year, the programme is renowned for unearthing talent across all disciplines of the printing industry.
Christian M Walter, managing director of 2017 winner, Taller de Serigrafia, stated: "There is no better publicity for a print studio than winning a prize as prestigious as a FESPA Gold Award. Anybody who is entirely convinced to have done something extraordinary should send their submissions, as these awards are a major showcase for a printer´s work and skills."
The FESPA Awards are open to all print service providers and signmakers anywhere in the world, with categories spanning the full spectrum of the industry from commercial, packaging and wide-format print to customer service and cross-media.
As in previous years, entrants for all categories will be required to submit their work by the 26th of January 2018. Judging will take place over the 28th February and 2nd March by an independent panel of leading industry experts.
Entries will be judged on technique, colour appearance, image definition, job complexity, use and creativity. The full list of awards criteria and judging deadlines can be found at www.fespaawards.com.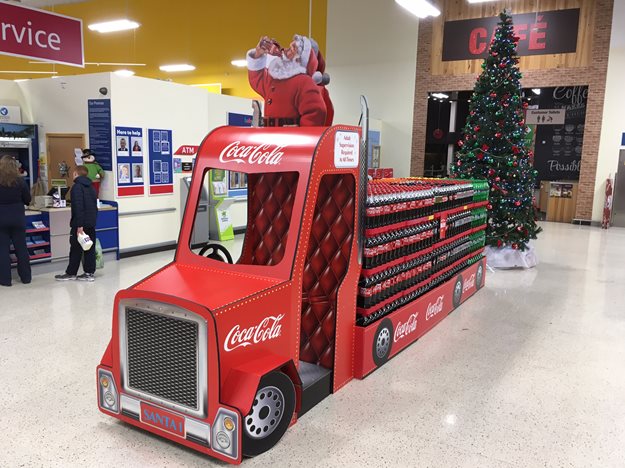 There are 13 different categories to enter such as 'Roll-to-Roll Printed Textile' or 'Point of Purchase Products', each of which is technique-agnostic so can be produced using screen, digital, flexo or any type, or combination, of print technique(s).
The full list of the 2018 categories is as follows:
Point of Purchase Products: Printing on paper and board, including paper banners & backlit papers.
Point of Purchase Products: Printed on all types of plastics, including plastic banners and backlit plastic plus lenticular, plastic printing in sheets, flexible or rigid.
Posters: single sheets and multi-sheets
Original Serigraphies: giclees and fine art reproductions, books, brochures etc.
Decals, printed labels, fleet marking, window decals etc.
Special effect: Screen printed over offset, digital or screen printed images and other innovative applications
Special effect on t-shirts and other garments: Embroidery, additions of pearls, metal, circuitry etc.
T-shirts and other garments: Direct printing, transfers and roll-to-roll
Roll-to-roll printed textile: Decoration and pennants, banners, tapestries, draperies, other textile products (e.g. bags, scarves, ties, etc.)
Glass, ceramic, metal and wood products: Tableware, tiles, glasses, mirrors curved and flat, direct printing, decals, glass & ceramic, metal & wood products, signs and objects
Direct printing on three dimensional products: Bottles, mugs, skis, packaging etc.
Non-printed signage: Channel lettering, neon signs, signwriting, etching, engraving and dimensional signage, acrylics, non-printed vinyl etc.
Functional: compact discs, credit and phone cards, automobiles, IMD, fascias, dials, nameplates, signs, gauges, printed circuits and membrane switches, hybrid circuits, RFIDs, solar cells etc.
Outside of the application-led categories, there are three separate categories: Young Star, Best in Show and People's Choice.
The Young Star award is open to an employee or student in a print related discipline aged between 16 and 25. Best in Show is decided by the judges, across all the shortlisted entries, for the piece of work that offers the most outstanding example of print. And the People's Choice award is voted online by the FESPA print community. Voting will open on the 5th February 2018 and close on the 5th March 2018.
The FESPA Awards are designed to recognise all printers and signmakers who have produced quality projects with technical expertise relevant to the application.
"Winning a FESPA Award offers significant credibility to a print business providing the perfect platform to showcase their skill and expertise, which enables printers to instill confidence in their customers and support new business ventures," said FESPA Head of Events Duncan MacOwan.
"There are definitely examples of winners that have picked up work from both the exposure they've received for winning the award and also through people feeling reassured by the work that they've done and the recognition it's received."
"All of the entrants also receive feedback from the judges about what they like and what they could improve or think about for the future when doing future projects."
"It is a great way to inspire our global print community and to motivate other printers to push the boundaries of print," he concluded.
All shortlisted entries will also be displayed at the Messe Berlin during FESPA 2018, from 15-18 May, and the winners will be announced in front of an elite audience of global industry experts at FESPA's Gala Night. Details of the award ceremony and gala night will be revealed soon.
For more information, the full list of categories or to enter the FESPA Awards 2018, please visit the official website. Act quickly; there are just three months to apply. The closing date for entries is Friday 26th January 2018.
Interested in joining our community?
Enquire today about joining your local FESPA Association or FESPA Direct