Press Releases
10th Anniversary FESPA Digital closes with overwhelming results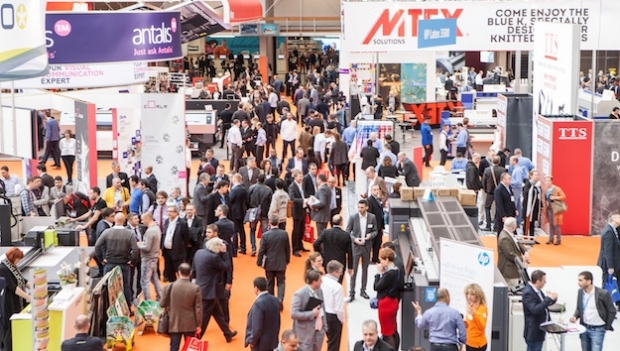 Last week saw the return of FESPA Digital to its birthplace in Amsterdam, where 16,309 unique visitors participated in the first global wide format event of the year. 
An increase of 34% in footfall since the last Digital show held during a similar time period in 2012, and a total of 23,240 visits over the four days, highlights the strategic importance and continual growth of the event.
The visitor data collected, shows that over 75% of attendees are heavily involved in the decision making process for their businesses, and this was apparent by the record number of sales that were being made on exhibitor stands over the four days.
The high level of product launches witnessed on the show floor was also indicative of the importance that exhibitors place in FESPA Digital as the leading digital wide format event, and the wide format launch platform of choice for new products in 2016.
Particular highlights include Mimaki, who launched a series of UV-LED printers and sold 52 units throughout the show, with both resellers and PSPs making purchases. HP announced its Scitex 9000 industrial press, while EFI unveiled six new Vutek printers, including textile, LED and inkjet options.
Durst also launched its water technology dye-sublimation printer, suitable for soft signage and fabric applications, while Kornit Digital introduced two new industrial direct-to-garment printers within its Storm range.
With its central location within Europe, Amsterdam proved an ideal setting for wide format specialists to convene and expand their knowledge within the ever-changing digital print landscape, with visitors from 120 countries in attendance.
The top visiting countries were the Netherlands (35%), Germany, UK, Belgium and Italy, however, visitors from North America, Asia, Australasia and Africa were also in attendance, demonstrating the truly international scope of the FESPA Digital exhibitions.
With four events under one roof, visitors were able to seamlessly switch between FESPA Digital, Textile, European Sign Expo and Printeriors to uncover all of the possibilities of wide format digital print and non-printed signage.
Popular features included the Wrap Hub and the Signage Demo area. Both the Digital Textile and Printeriors conferences received positive feedback, with global visitors from across the print, digital textile and interior design sectors in attendance.
The Printeriors 'Print Hotel' showcase displayed the possibilities of interior décor and digital print, and its eye-catching room sets captivated visitors and exhibitors alike.
FESPA CEO Neil Felton comments: "What a fantastic way to celebrate the 10th anniversary of FESPA Digital. I am delighted with how many exhibitors chose our event to launch their latest products and technologies, and those who visited left as true print superheroes; inspired, invigorated and excited to see where the next chapter of digital print and signage may be heading, taking away invaluable insights that will provide them with the opportunity to diversify."
He continues: "The halls were buzzing with activity and feedback from both visitors and exhibitors has been overwhelmingly positive, particularly for the value-add seminars, demonstrations, competitions and interactive workshops. Many exhibitors have declared this their best FESPA ever, with expectations greatly exceeded. I can't wait to see what the next chapter will be in Hamburg next year."
Exhibitor testimonials
HP
FESPA Digital 2016 proved to be an exciting and fruitful show for HP. We were pleased to see such a great reaction to the new HP Scitex 9000 Industrial Press and HP HDR245 Scitex Inks, with visitors on the stand keen to learn more about how the products will transform the mid-volume industrial market for sign and display print providers.
The show proved the ideal place to launch this affordable new solution, which enables us to bring the quality and productivity of HP Scitex HDR printing technology to an entirely new market sector. From the reception we've seen to date, we are excited and optimistic to see more and more customers benefiting from these products in the future.
As long-standing partners of FESPA, the show has continually provided a perfect platform for HP to showcase its range of market-leading technology and the diverse applications made possible across its digital printing portfolio – and this year was no exception.

Ronen Zioni, Marketing Director, EMEA, Graphic Solutions Business, HP
Mimaki
FESPA Digital 2016 was probably our best edition ever! Our 350m2 booth attracted many visitors, who were eager to learn more about our new machines and to discover how Mimaki Europe can support them in both existing and emerging possibilities.
Thanks to the organisation who continuously identifies future growth areas and opportunities in the industry, FESPA always manages to gather people from all around the world, who are passionate about wide format digital printing and are keen to discover the latest innovations.
Mike Horsten, General Marketing Manager EMEA
Aeoon Graphics
Our team had a great time presenting our industrial digital printing solutions at FESPA in Amsterdam. We launched our new Aeoon Compact Series at the show and received great feedback. We also presented our Aeoon Kyo Series, which can print up to 1280 t-shirts per hour (A4 print size, depending on image and resolution).
What we enjoyed the most is that we got to meet interesting people from all over the world and catch up with old friends and customers. In case you missed us, feel free to visit us in our factory in Austria or at the next FESPA show! We're looking forward to seeing you.
Margareta Fuchs, Marketing, Aeoon Graphics
Alniz
We are very happy to have attended FESPA Digital 2016 and many visitors have come to our stand at the show. FESPA is the ideal place to meet potential customers from all over the world.
Onur Gurer, Export Sales Specialist, Alniz
Arlon Graphics
FESPA 2016 has been a very successful show for us, with lots of traffic. It was very busy, with lots of international customers, as far as Latin America and the Middle East. It's a great show in a central location, with many people who have goals and strategies similar to ours, with strong visitors attending.
Holly Costa, Director of Marketing Communications, Arlon Graphics
Art Neon Lighting
FESPA 2016 was the first FESPA in our company's history as an exhibitor but with deep confidence not the last one. We found it a really good show but did not expect so many international visitors from all over the world and such big and positive feedback.
I can say that this exhibition already helped to expand our business to other markets and taking this into consideration and really good organization by FESPA team, we will take part in it next year.
Wiktoria Malak, Purchase Manager, Art Neon Lighting Sp. z o.o. sp.j.

Antalis
FESPA Digital 2016 in Amsterdam has been a great platform to connect with Antalis customers from Benelux and the rest of the world. We introduced the new Dispa 100% paper board, demonstrated our new ICC portal and impressed and inspired everyone with our marketing tools to allow printers to actively promote the Coala Walldesign range of printable wall coverings into new interior design and decoration fields.
Nicolas Coupry - Product Manager Visual Communication – Antalis International
ASLAN
We've been exhibiting at FESPA exhibitions for the last 10 years and FESPA Digital 2016 is very good. This week we've met with lots of customers and are impressed by the internationality of the visitors. Overall a very good show.
Karin Biel, Marketing & Design, Aslan
Azonprinter
Like in the years before, FESPA Digital has again proved to be the perfect place for those who want to present their innovative digital printing solutions. Azonprinter is a longtime exhibitor at FESPA and the improvement is noticeable year by year. At this year's FESPA, Azonprinter has presented its full product range, putting the importance on new innovative upgrades for its UV product range.
The reactions were amazing. New Azon RIP software, Azon CONTI bulk-ink system and Azon ROTAX adapter for printing on cylindrical objects increased the competitiveness and versatility of our machines and provided the perfect solution for the market. Our sales executives and technicians were very busy the whole time during the show.
It is always a pleasure to meet our long-term partners and to strengthen our business relations as well as to expand and develop our worldwide distribution network further. Azonprinter will continue to use FESPA Digital as an ideal platform to promote its innovative digital solutions.
Ida Litovic, Sales Director, Azonprinter
BestSub
FESPA is one of the most significant shows for BestSub every year. There is no doubt that the show creates a valuable chance for us to meet with our existing customers and communicate with visitors and new customers from all over the world.
As a professional role in the sublimation industry, we have displayed our top-rated products, new products as well as JTrans® series machines at the show. Most importantly, BestSub has achieved great promotion of its brand image at FESPA. We are looking forward to the next FESPA.
Jacky Yan, General Manager, BestSub
Brett Martin
FESPA exhibitions are proving to go from strength to strength, attracting the right audience and creating a strong pull for any new or existing distributors and printers. We are pleased with the number of prospective clients from emerging markets that visited our stand, and look forward to continuing the positive discussions with them in the coming weeks. For Brett Martin, FESPA is certainly a must-attend exhibition.
Hayley Lowry, Group Marketing Manager, Brett Martin
Brother
Amsterdam has been a perfect location to celebrate this year's FESPA and we really can say that again, all our customers, distributors and staff enjoyed a successful exhibition. All our new products like VAPS or Cube had the right type of customers drawing their attention and interest has increased to the direct to garment printing business. We feel at home with FESPA reaching new heights year by year.
Heiner Rupperath, Product Manager IPM/Marketing Manager and Environment Office, Brother
Dataline Solutions
It was the first time that Dataline Solutions attended FESPA, and it was killer from the get go! The attendance at our stand was extraordinary throughout. We were the only MIS distributor and it showed. We took the opportunity to introduce our most recent version of MultiPress for sign, wide and large format.
A lot of national and international players in the field attended our numerous demos, with a lot of familiar faces from several MultiPress customers, Febelgra and leading players such as HP, Epson, Fuji, EFI, Durst, Mimaki, Roland, Canon, Caldera and Zünd.
Dirk Deroo, CEO, Dataline Solutions
Demill
This has been a fantastic show. It's the third time we have participated and it's been a breakthrough in business for us attending FESPA. This year was a special event as we presented two new graphic board products to the market: D-Board and ALLISON Board. Being part of the community, discovering new prospects and new ways of working is what FESPA is all about.
There has been a lot of interest in our products and we've had huge numbers of visitors to the stand, where we had a great position on the show floor near our partners.
Celine Colin, Sales Director, Demill
d.gen
Once again FESPA Digital seemed to be one of the most important, if not the main event in the display graphics industry this year. The show has proven that it's right place to be to catch all current trends, innovative products, technology and to stay connected with customers, resellers and media.
As usual working with the FESPA team in terms of preparation and organisation is nothing but pleasurable. The show was amazing. The results and the quality of visitors were beyond our expectations considering the coming Drupa.
Our strong investment in digital textile printing started 14 years ago and when FESPA Digital started in 2006 d.gen was there. This makes it even more amazing to see how after 10 years what we predicted has come true, and it was exciting to share with FESPA this pioneering experience.
Andrea Negretti, President, d.gen
EFI
FESPA Digital 2016 was another great FESPA event, with our complete portfolio of advanced inkjet printers, EFI™ Fiery® digital front end solutions and workflow software. We experienced very high traffic to our stand and met with key customers, press and partners throughout the event.
FESPA show organisers were true partners in all aspects of event planning and continue to support our year-long sales and marketing milestones. FESPA Digital 2016 was a perfect venue for introducing our VUTEk FabriVU textile and Matan Quantum roll-to-roll printers to savvy customers and prospects looking to grow by adding the newest technologies.
We also successfully introduced our newest thermoforming and LED printers. All in all, it was an important event that brought us strong results and quality leads.
Frank Tueckmantel, EFI Vice President Corporate Marketing
Epson
We showed the new 10-colour SureColor SC-S80600 64-inch signage printer in public for the first time at FESPA Digital and the reaction to its market-leading combination of speed, quality and price was extraordinary. It was an extremely busy show with visitors from all over Europe coming to see us.
Richard Barrow, Senior Product Manager, LFP Signage, Epson Europe
FESPA Italia
We are very happy we took part in Printeriors with the Albergo Italia project. Getting several companies (competitors one of the other) to work together has been a challenge but indeed the spirit of Printeriors was of great help. We experience a constant flow of professional visitors, well balanced between designers, creative people and printers. An amazing opportunity for a an innovative "go to market".
Valentina Carnevali, Marketing and Communications, FESPA Italia
Foster
FESPA Digital has been a fantastic show for us. This year we collaborated with HP and met all of our objectives for the show. We've set up partnerships with dealers in all major European countries. The show has been incredibly successful in turning out the crowds, which isn't always the case at other exhibitions.
Ted Borowsky, President, Foster
Frameless
Once again FESPA Digital 2016 showed us how beneficial it is to be a part of the show. We have met existing and possible clients and introduced our new products and services to them. With visitors from all over the world it is useful to learn about the needs of those in different countries. We will definitely be exhibiting at FESPA Hamburg.
Deniz Güvenen, Global Brand Manager, FRAMELESS
Fujifilm Europe
This year's FESPA Digital was a positive show for Fujifilm. We were very impressed with the quality of the visitors to the Fujifilm stand and the knowledge they demonstrated regarding the technologies they needed to grow their businesses and increase productivity and profitability. As a result, we sold a number of our Acuity LED 1600 II machines off the stand through the course of the show to printers looking to enhance their creativity from wide format printing.
Visitors also took a keen interest in the new hugely versatile Uvistar Hybrid 320 UV press, which had its first European outing at the show and the Acuity Select 28. Both were in full demonstration mode throughout the four days, showing the diverse range of applications able to be produced on these machines.
Tudor Morgan, Sign and Display Segment Manager, Fujifilm Europe
Guandong
We participate in FESPA Digital every year because we believe this fair is a unique European showcase in the wide format digital printing industry and it offers us the chance to show the world all of our product collections.
We work hard before, during and after the exhibition to make appointments with existing customers, have meetings on the stand and provide after-sales support once we return to Italy. Many customers came to visit our booth and there were many positive leads. The turnout was great and the results of the leads are positive and tangible.
Fabio Elmi, Marketing Director, Guandong
Heytex Bramsche GmbH
For many years, FESPA has been the best platform in Europe to show our innovations and products. Nowhere else can you meet everyone from the business, especially this year in Amsterdam we were really busy and had a good time. We had good dialogues about our new textiles, a fantastic location, excited visitors, the best weather and even our booth position was a very good choice. FESPA is always a perfect opportunity to meet 'family members'. So, we are looking forward to Hamburg 2017!
Michael Kirk, Sales Director HEYsign, Heytex Bramsche GmbH
Industrial Tooling Corporation
We attended FESPA in order to meet with our international clients and to get new distributors and increase our network of potential customers. We've met with several promising businesses and look forward to the show next year in Hamburg.
Sally Hunt, Technical Sales Manager, ITC
J-Teck3
FESPA Digital 2016 has been a very good show for us. There's been a lot of visitors to our booth and we've had a lot of interest in our inks, especially our new inks, and have made some interesting contacts for the future. We've seen a lot of visitors from America at this year's show and visitors from all over Europe and Asia, FESPA has been very successful in attracting long-haul visitors.
FESPA is very important in the market and all the major digital and digital textile players are here. As an exhibitor in the textile print market we have to be here, it's one of the most important shows in the market.
Rosaria Pozzoni, Business Operations Manager, J-Teck3
Katz Group
This show has been like every other FESPA – we are all one big family and everyone knows each other. It has amounted to being Europe's most important show in the graphics arena, it's a must attend highlight for us. This time again has been very good, we've launched new products and FESPA is the ideal platform for us. We will be registering for Hamburg soon!
Daniel Bitton, CEO, Katz Group
Kohlschein
This is our first time at FESPA and we are really happy that we attended – it's a very good fit for us. Amsterdam is a great region for us as a German business as we have lots of customers in the Benelux region. The quality of visitors is outstanding and it's a great format to present our products, while the market is good. We have already booked for Hamburg 2017, ahead of attending the 2016 show!
Oliver Hoeflich, Managing Director, Kohlschein
Kornit Digital
FESPA Digital 2016 was a great success for Kornit Digital. We had very good traffic to our stand with sales made at the show and a good number of leads to follow up post-show. The event was the perfect platform for the introduction of our new Storm Hexa and Storm 1000 machines, which both received overwhelming feedback from visitors. FESPA is the 'bread & butter' show in the industry and always succeeds in producing the most tangible results. We're looking forward to Hamburg in 2017.
Oliver Luedtke, Director, Marketing EMEA, Kornit Digital
Kyung-In Synthetic Corporation (KISCO)
This has been a great FESPA for us. It's the third time we have exhibited our Papijet digital textile inks and it's the busiest we've ever been. We've made lots of new contacts and had many new approaches and great discussions with different companies we met at previous FESPA's, which proves to us the value of repeat business for an increasingly recognised brand.
We think Amsterdam and the RAI is a great spot, very easy to get around and many good facilities. Our whole experience has been very positive and this show is really well aligned for our business.
Dr Scott Watkins, Overseas Business Unit Director, Kyung-In Synthetic Corporation
Microtec Technology Co., Ltd.
We have now attended FESPA shows for over eight years and every year we come to meet with our repeat customers who want to see what's new. This year, we brought our newly developed heat press machine, UV printers and HD photo panels and have received lots of positive feedback and good leads so far. This is a very good show to help us expand within the European market and we will definitely continue to exhibit in the coming years.
David Chao, General Manager, Microtec
Mutoh
We have launched several new products at FESPA Digital 2016 and have been very happy with the response. It's been a good atmosphere, with qualified leads and people looking for the best solutions. We have met both end users and re-sellers and are very satisfied with our output.
Nick DeCock, Commercial Marketing Manager, Mutoh Belgium NV
Netlink
This was the first year that we have attended FESPA as a main exhibitor and it has been a fantastic success for us. We have been able to fully benefit from the synergies created between our three represented companies Ahlstrom, bsmart and Chimigraf, both from the customer side and the technical side. It has been a great experience for us and we are looking forward to repeating it next year in Hamburg.
Noèlia Salas, Marketing & Communication, New Products Development at NetLink Imaging
Onyx
For Onyx, FESPA turned out to be a huge success this year. We had the opportunity to meet with important partners and customers as well as grow new business tremendously. We look forward to a successful year and cannot wait to participate in FESPA again next year!
Bryan Manwaring, Director of Product Marketing, Onyx
Optimum Digital
FESPA Digital 2016 has been better than expected. I didn't think it would be this big, or as many visitors, and the right kind of visitors. We've had great feedback and interest in our products. It's been great to see many visitors from outside of Europe, including the Middle East and the USA. It has exceeded our expectations.
Taner Güven, Optimum Digital
ORES Display
FESPA is getting bigger every year with hundreds of international visitors. We're very happy that we have discovered this huge potential. We find the ability to show our newest products to our current customers and make meetings with the new potential ones. We're looking forward to our place at FESPA 2017.
Umutcan Yurttaguler, CEO, Ores Display
Palram
Palram has participated at FESPA shows since 2008. This 10th anniversary emphasises why everyone in the digital print industry finds themselves visiting. We met them all: sign-makers, print businesses, media distributors, print manufacturers, media manufacturers, designers and more. For Palram, FESPA is the right place to be.
Omer Shoham, WW Graphics Business Manager, Palram Industries
Premier Textiles Ltd
FESPA 2016 Amsterdam was a great hub for new technologies within the digital print industry. It was the ideal platform for Premier Textiles to showcase our latest fabric substrates. Once again we had visitors from around the globe looking at our new niche products. FESPA is one of the biggest events where print industry experts come together to share developments and knowledge to drive the industry forward.
Ian Tollitt. Commercial Manager. Premier Textiles LTD
Print Equipment GmbH & Co. KG
The FESPA show in Amsterdam was an ideal event for us to launch new products to an international audience. Our brand new ball and cap press and various sublimation products were very well received. I am convinced that this FESPA show will help us to not only strengthen our position in Central Europe but also help us to expand sales activities towards a worldwide basis.
Joachim Kranz, Director of Sales & Technology, Print Equipment GmbH
Ricoh
As a debut, FESPA Digital in Amsterdam was a huge success for Ricoh. We launched the new eco-friendly AR latex inks for the Ricoh Pro L4100-series and the new colour MP CW2201SP wide format multifunction device for graphic arts and AEC/CAD applications. On the Ricoh stand we also demonstrated the BLI award-winning Pro C7100X colour cut sheet production system with a fifth colour station for clear and white toner.
FESPA proved itself to be a perfect platform for Ricoh to inform the market of our ambitions in the sign market. A lot of visitors to the Ricoh stand were looking to add new and efficient services in the world of printing to broaden their range of application capabilities. Next to speaking to print and sign companies it was also an ideal week to talk to potential new distributors and OEM's that have used Ricoh's printhead technology for a long time.
Huib Kolen, Manager Business Development and HV Specialisten Production Printing, Ricoh
Ritrama
The participation at this edition of FESPA Digital for Ritrama was a real success. The exhibition was better than previous years with a constant influx of visitors on all four days. The customers showed great interest in Ritrama products, especially in RI-Pellent. Next to this product, the eco-green films received considerable attention, a success certainly driven by the addition to the market of the HP Latex printers reinforcing the idea of increasingly "PVC free" creations.
We can conclude saying that we signed new contacts with customers on specific business, exactly in line with the Ritrama slogan "we are listening". FESPA Digital is not only one of the few event able to gather all players but also to enable us to evaluate the Ritrama position in the graphics market and to learn about the most interesting technologies.
Mirko Aguanno, Sales Manager Viscom Division, Ritrama
The exhibition enabled us to interact with our distributors, not only from Europe, but from all around the world. Ritrama launched a number of brand new products and the interactive section of our stand enabled visitors to experience the benefits first hand. 3 new distribution arrangements were put into place during the exhibition with particular interest being shown in our products for Wall Graphics and HI-Grip range for difficult surfaces.
Lee Ward, Sales Director for Ritrama UK
Roland DG
FESPA is always a great show for us and this year has been no different. It's been a fantastic opportunity for us at Roland DG to meet customers, dealers and partners from all over Europe and the world, and to make new contacts too.
We were thrilled this year to be able to launch a brand new product on the opening day of the show, the TrueVIS VG printer/cutter series. We are delighted that delegates at FESPA, who are so passionate about the industry and this technology, were the first to see and experience our vision for the future of print and cut.
Gillian Montanaro, Head of Marketing EMEA, Roland DG
Ronchini Massimo
FESPA 2016 has represented a great opportunity for "Ronchini Massimo S.r.l.", since it brought a huge number of visitors to our booth, where they could see our most important products. This is the second time that our company has participated at FESPA and also this year, it didn't disappoint.
It was very well organised and attracted a much more international spread of visitors. During the exhibition we had very positive feedback, it was a real success for the second time! Many thanks to the whole FESPA team. See you in Hamburg!
Filippo Ronchini, CEO, Ronchini Massimo
SAi
FESPA Digital was a great success for us, and was helped by the fact that we introduced our new POP design software, SAi DisplayGenie, during the event. This saw our team welcome several dozen customers to our stand just on the first day, including one who flew purposely to Amsterdam to get a demo! I think the next time I looked at my watch it was Friday afternoon. But that's FESPA – like a great party, it's always over too soon.
Jurgen Verhulst, Technical Marketing Manager, EMEA, SAi
Sawgrass
FESPA Digital 2016 was a great testimony to one of our taglines: The Art of Success. The response to our new Virtuoso 25" HD product decorating system along with its new Pro Photo XF ink sets was incredible and exceeded all our expectations.
The high energy and enthusiasm of the FESPA crowds tied in perfectly with the vivid and vibrant colours of our new solutions. We are very much looking to the next FESPA 2017 in Hamburg. See you there as the Art of What's Next continues with some more sublimation success stories.
Darcy Mauro, President of Sawgrass
Screen Europe
This was a well-attended show and we met decision-making prospects from all over Europe looking to invest in the next generation of technology, to enable them to grow their business. Their focus is on increased flexibility giving them the ability to produce specialist, high-value, effects and products that separates them from their competition.
Martijn van den Broek, Screen Europe.
SIGN-WARE GmbH & Co.KG
European Sign Expo 2016 proved to be the perfect platform for SIGN-WARE to introduce our new LED frame to the market. International as ever, we had the chance to meet customers as well as promising business partners worldwide to expand our activities. I believe we will see real business benefits as a result of the show.
Anke-Sophie SCHMIDT, Marketing, SIGN-WARE GmbH & Co. KG
Sun Chemical
FESPA Digital 2016 was a very good show for us. We received a significant number of leads during the week, even better than FESPA 2015. The event also provided us an excellent platform to launch the SunTex brand, our new range of textile inkjet inks for the wide format market, for which we received a lot of interest. Overall, it was an extremely good show, prompting us to book for next year's FESPA in Hamburg.
Tony Cox, Business Manager, Sun Chemical
swissQprint
At FESPA, swissQprint demonstrated how direct digital printing holds huge application potential that remains largely untapped in practice. And that presents an opportunity for printing firms. If they have courage to step off the beaten track and offer special applications, lucrative niches can open.
Petra Fetting, Marketing Services and Communication, swissQprint
Troteck
It has been a busy show with a lot of people looking for business opportunities and this was made possible by several innovations from our suppliers that are suited for laser etching and engraving. Therefore, our target audience at FESPA Digital are able to introduce laser technologies as a way of adding value to their print offering.
Stefan Truijens, Managing Director, Troteck
Ushio
Thank you for another successful trade show! Exhibiting at FESPA Digital again this year has proven to me once more that it's the best opportunity to promote our new UV LED Curing system: UniJet-i-series.
Wolfgang Kiefer, Sales Manager at USHIO.
Have a look at all four days of FESPA Digital 2016 in Amsterdam. An incredible show with packed aisles and booths from start to finish. To find more information and videos of the digital event visit our official Youtube channel.
Interested in joining our community?
Enquire today about joining your local FESPA Association or FESPA Direct