Podcasts
Personalisation with Marie-Evie Lemieux and Marion Duchesne from Media Clip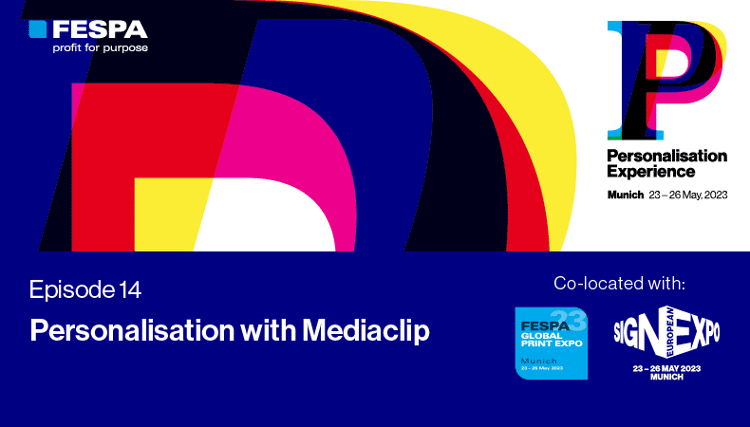 FESPA's Personalisation Experience Ambassador, Richard Askam speaks to Marie-Evie Lemieux, CSO at MediaClip and Marion Duchesne, CEO at MediaClip about Personalisation. Marion describes Personalisation as being a personal connection with a product.
Maria describes Personalisation as the ability to connect people with specific content that is created between the supplier and the user. Maria and Marion share the current Personalisation opportunities for Brands. Discover the Personalisation Experience taking place alongside FESPA Global Print Expo 2023 and European Sign Expo 2023 from 23rd May – 26th May 2023 at Messe Munich. The Personalisation Experience will bring together 3,500 stakeholders from retailers, brands, agencies to printers and fulfilment houses, connecting them with software providers and OEMs to explore the potential of personalisation in sportswear, packaging, product, loyalty and custom interiors. For more information please visit: https://www.personalisationexperience.com
Interested in joining our community?
Enquire today about joining your local FESPA Association or FESPA Direct