Podcasts
Personalisation with Kirk Lewis from HP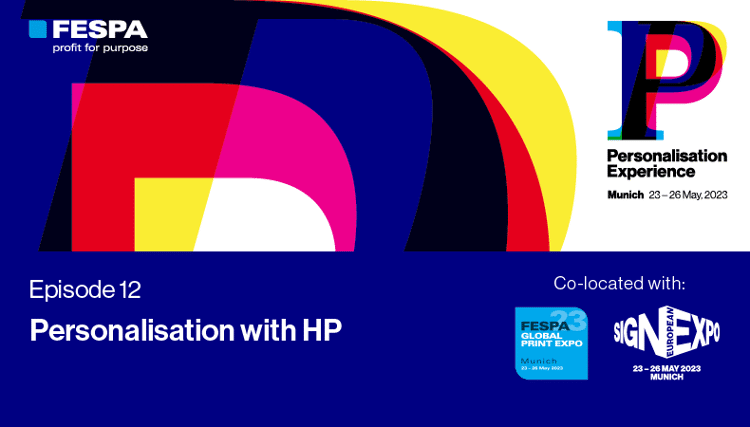 FESPA's Personalisation Experience Ambassador, Richard Askam speaks to Kirk Lewis, Global Head Site Flow Sales from HP about Personalisation. Kirk describes Personalisation as the ability to allow customers to fully express themselves however they like and how it has a different meaning for each person. Would individualisation be a more fitting name instead of Personalisation?
Richard discusses the current obstacles facing Personalisation from expanding and Kirk describes these obstacles as being due to accessibility, knowledge and awareness. Not all customers have access to technology or the knowledge on how to use it. Richard and Kirk also discuss why big brands and retailers not currently offering Personalisation? Kirk emphasizes that the print industry need to expand and get into new markets to grow their business. Discover the Personalisation Experience taking place alongside FESPA Global Print Expo 2023 and European Sign Expo 2023 from 23rd May – 26th May 2023 at Messe Munich.

The Personalisation Experience will bring together 3,500 stakeholders from retailers, brands, agencies to printers and fulfilment houses, connecting them with software providers and OEMs to explore the potential of personalisation in sportswear, packaging, product, loyalty and custom interiors. For more information please visit: https://www.personalisationexperience...
Interested in joining our community?
Enquire today about joining your local FESPA Association or FESPA Direct