Podcasts
Personalisation with Chloe Combi, GenZ Behavioural Expert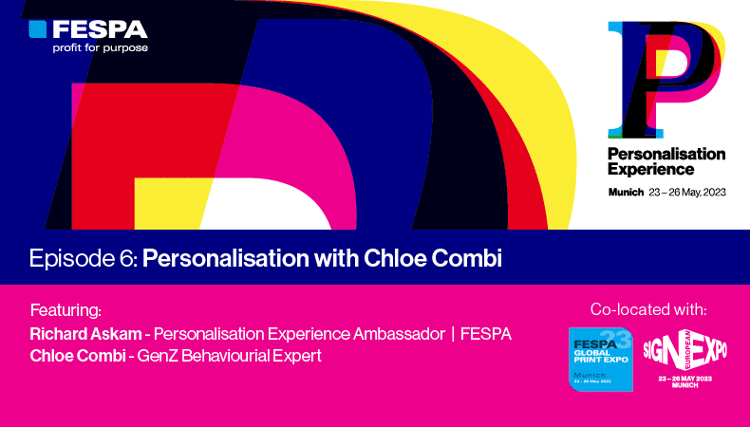 Richard Askam, The Personalisation Experience Ambassador speaks to Chloe Combi, a GenZ and GenA Behaviour Expert. Chloe explains that she perceives Personalisation as the ability to tell your personal story and creating your own brand.
Chloe and Richard also discuss how branding, social media and influencer all contribute in the use and the perception of Personalisation. Chloe also shares her thought on the future of personalisation and GenZ.

Discover the Personalisation Experience taking place alongside FESPA Global Print Expo 2023 and European Sign Expo 2023 from 23rd May – 26th May 2023 at Messe Munich. The Personalisation Experience will bring together 3,500 stakeholders from retailers, brands, agencies to printers and fulfilment houses, connecting them with software providers and OEMs to explore the potential of personalisation in sportswear, packaging, product, loyalty and custom interiors. For more information please visit: Welcome - Personalisation Experience 2023
Interested in joining our community?
Enquire today about joining your local FESPA Association or FESPA Direct