Industry
Zünd expands customer service and sales team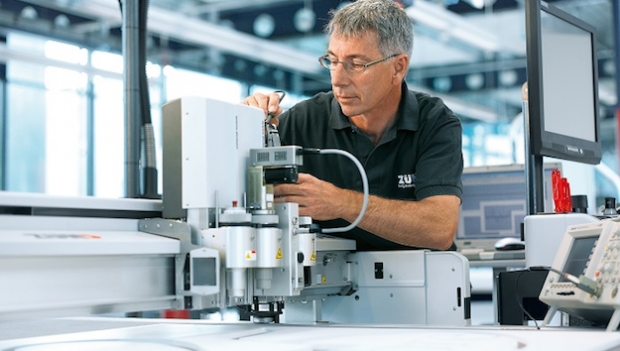 Following the acquisition of Zünd Plotting Systems (UK) Ltd by Zünd Systemtechnik AG, the company is further expanding with the recruitment of new sales and engineering experts.
Zünd UK was wholly acquired by the Swiss family business in May 2017 and is therefore able to initiate further investment in its staff, with a focus on increasing its customer-facing team, the company reports.
Also as a result of the acquisition, Zünd UK customers now have the advantage of liaising directly with the manufacturer of Zünd's digital cutting systems.
"Becoming a subsidiary of Zünd Systemtechnik AG has enabled us to invest even more in customer service and further enhance our engineering support," commented Stuart Cole, managing director of Zünd Plotting Systems (UK) Ltd.
"We are therefore offering the opportunity to highly skilled engineers who will provide exemplary customer experience as much as practical technical ability."
As the manufacturer, Zünd UK is recruiting more qualified engineers who can provide engineering support and advice on every element of the range to its customers across the UK and Ireland, working across diverse industries including sign and display graphics, print and packaging, textiles, leather, aerospace, motorsport and composites.
Two roles are in field installation, maintenance and customer training – Northern Field Service Engineer and Southern Field Service Engineer – plus an Internal Service Support Engineer position based at St Albans, who will provide predominantly remote assistance to customers and site-based engineers.
In addition, Zünd UK will soon announce the appointment of four new external salespeople and two internal promotions to bolster the sales team. This will offer a fuller structured geographical cover for customers, existing and new alike.
"Zünd is a market leader in digital flatbed cutting machinery and the quality of our staff reflects that," said Cole. "It's very important to me, and we are looking forward to welcoming these new professionals to our team in St Albans and the global Zünd network."
Interested in joining our community?
Enquire today about joining your local FESPA Association or FESPA Direct