Industry
Xerox confirms senior appointments for international, UK divisions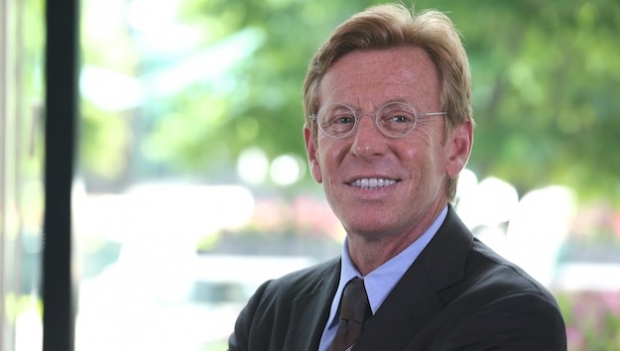 Xerox has announced a number of senior appointments within its international and UK and Ireland divisions.
Herve Tessler has been confirmed as president of international operations and will assume his new role in January. Tessler had been serving as president of Xerox's corporate operations, but will take on the new position following the digital print giant's decision to separate.
In his new role, Tessler will oversee the firm's international operations strategy and also assume responsibility for teams in over 150 countries that make up the manufacturer's international operations network. In addition, Tessler will head up efforts to bring new Xerox services and technology to both customers and partners.
Prior to his time with the company's corporate operations, Tessler had a spell as president for developing markets operations, focusing on growth opportunities in emerging markets. In addition, before taking on leadership roles, he held a series of senior regional positions with the company, such as head of operations in Central and Eastern Europe, Israel and Turkey.
"We have a bold and progressive vision for Xerox's international presence," Tessler said. "We will capitalise on Xerox innovation, simplifying processes and enabling teams to act locally to quickly and efficiently serve our customers and partners."
Meanwhile, Xerox has also moved to strengthen its UK and Ireland arm with the appointment of Andrew Morrison as managing director for the region.
Morrison, who will also begin his new role in January, will head up the Xerox document outsourcing business, as well as oversee plans to grow the brand's presence in the small medium business sector of the market.
The move is also another internal appointment, with Morrison having previously served in a host of divisional, country, regional and global organisational roles during his 15 years at Xerox, with his most recent being president of large enterprise organisation at Xerox Europe.
Speaking about his latest role, Morrison said: ""As digital technology advances, the way businesses and organisations communicate, connect and work is changing. By connecting the paper and digital worlds, Xerox helps many organisations in their digital journey.
"Working with the team I look forward to making 2017 a defining year for Xerox in terms of growth by aligning to a set of common financial goals and driving for efficiency and productivity for the advantage of our customers."
The two appointments come ahead of Xerox's first appearance at FESPA Eurasia, which takes place from December 8-11 at the CNR Expo in Istanbul, Turkey. The company joins the likes of HP, Hexis, BNK Group, Aleph SRL and Mert Dijital as first-time exhibitors at the event.
For more information on FESPA Eurasia 2016, visit: https://eurasia.fespa.com/en/
Interested in joining our community?
Enquire today about joining your local FESPA Association or FESPA Direct