Industry
Xeikon and EFI sign major label deal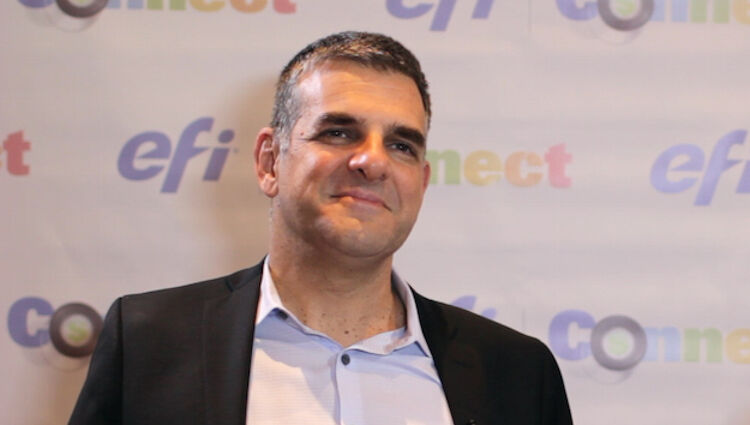 Xeikon, a division of Flint Group, has signed a partnership agreement to sell EFI's Jetrion digital label and narrow web inkjet printing systems.
Under the deal, Xeikon will service, support and supply the worldwide Jetrion customer base, and continue the direct sales of Jetrion digital label printing systems as part of the Xeikon portfolio of digital dry toner and UV inkjet presses for the self-adhesive label market.
The move comes just weeks after Xeikon announced it had terminated its own Trillium liquid toner development project because of what it called "several challenges" in bringing it to market.
"Our label customers will be in excellent hands in this partnership," said EFI CEO Guy Gecht.
"EFI Jetrion printing systems have helped to establish the market for industrial digital inkjet label production, and the numerous innovations developed for high-resolution Jetrion technology – including high-end, production-class LED imaging, superior opaque white ink and true all-in-one integrated print, varnish, cut and slit systems – have given EFI Jetrion the largest installed base of UV inkjet label presses in the world.
"As we expand our portfolio of industrial inkjet products, we prioritised our go to market investment and resources. It was a clear choice for us to pick Xeikon, one of the undisputed leaders in digital label printing, as the ideal partner to continue a trustworthy sales and service operation for the Jetrion product line."
Benoit Chatelard, president and CEO Digital Solutions, Flint Group, welcomed the agreement and said the two companies share common goals.
"Xeikon is the perfect partner to market, service and support the EFI Jetrion product line as both companies share a common goal of delivering exceptional value, unparalleled service, consistent quality and continuous innovation – values we are committed to secure in the future for all Jetrion customers worldwide.
"With over 500 digital label presses installed worldwide, we are an acknowledged leader in the self-adhesive label market. Xeikon has the broadest digital label printing offering in the market, including workflow, presses, embellishment modules and converting equipment, and a worldwide service and support network that is unparalleled in the label market."
Interested in joining our community?
Enquire today about joining your local FESPA Association or FESPA Direct