Industry
Xaar claims feedback from users is a valuable tool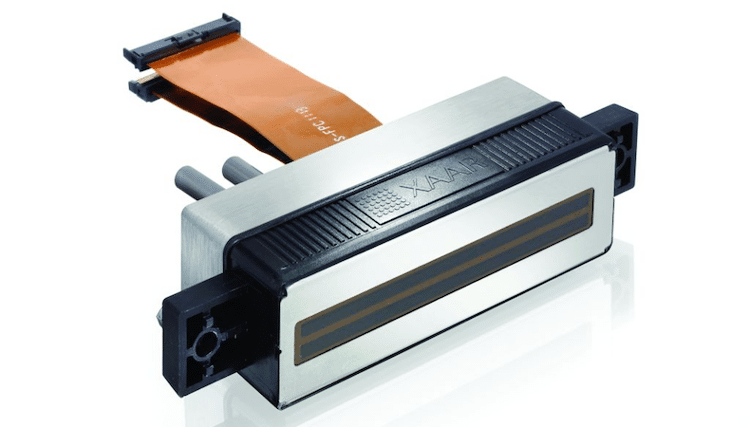 Xaar's new online community is providing product and technical information 24/7 as the company makes it even easier for customers to work with its inkjet printhead technology.
The Xaar Community initially grew out of Xaar's work with leading printer manufacturers, from whom it sought to understand customers' needs generally, as well as the best ways to provide solutions for them.
"Our new Xaar Community has been introduced with the sole aim of making it as easy as possible for customers to do business with us," explains Xaar digital marketing specialist Andy Smith. "By working with the likes of TecnoFerrari, a leading tile printer manufacturer, we have been able to understand the needs of our customers and provide an online solution which satisfies those demands."
In the unique ecosystem of the Xaar Community, answers to product questions, tips, and troubleshooting are converted into articles that are then made available to everyone in the knowledge centre, where they are accessible at any time, anywhere in the world.
The community also provides customers with easy, instant access to product information, technical documentation, ink waveforms, and software for products that they have either purchased or are interested in purchasing.
In addition, the Xaar Community is a file sharing platform in which each individual customer has its own private area where Xaar employees can share files and resources with them to support the development projects they are working on together.
With 667 registered customers and an average of 730 log-ins per month, the Xaar Community has so far proved extremely popular with customers, who have particularly highlighted its clear layout in which relevant and helpful information is easy to find.
"Xaar is known the world over for its leading inkjet technology," concludes Andy. "By leveraging today's digital innovations, we can mirror this quality in our service level, ensuring we provide our OEMs with all the tools and support they need to minimise their time to market. The Xaar Community is the perfect example of this."
Expanding on the success of the Xaar Community's initial launch, Xaar now has exciting plans to roll it out to end-users – or the customers of its customers – thus creating a hive of digital inkjet expertise and a community of key opinion leaders within the industry.
Interested in joining our community?
Enquire today about joining your local FESPA Association or FESPA Direct