Industry
Wrap Cube first in UK to use 3M reflective wrap film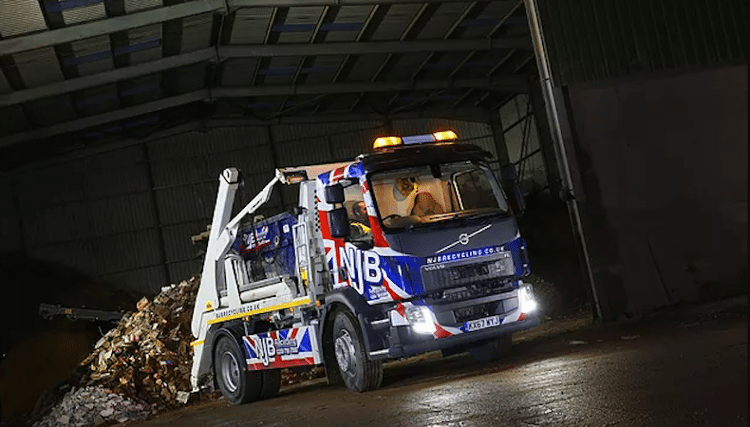 Vehicle wrap specialist Wrap Cube has taken the first UK delivery of the 3M 780mC reflective wrap film sold by Spandex.
On the strength of Spandex and Wrap Cube's ten year relationship, Spandex previewed the 780mC wrap film with the team ahead of the product's official UK launch. Mark Whiffen, installation manager at Wrap Cube, commented: "After initially testing the 780mC wrap film at Sema in Las Vegas in 2016, we have been anticipating its availability in the UK."
"It is the first reflective film of its kind, so we were eager to work with it. Previously reflective films have only been suitable for flat surfaces. In contrast, the new 3M 780mC allows us to wrap and apply a reflective film to the vehicle, transforming the complete appearance of the vehicle at night."
He added, "The reflective wrap film is perfect for fleet vehicles as it is a plain white film, allowing companies to customise the appearance. We can print any colour, design or image onto the film. During the day it looks like a normal premium vehicle wrap, but at night it lights up because of its reflective properties."
Within a week of testing 3M 780mC, Wrap Cube invited two of its commercial transport customers, NJB Recycling and PRS Distribution, to see the film in action and received confirmed orders the same day.
Mark continued, "For these customers, reflective wrap on the lorry cab is a sound investment as it allows them to be seen clearly day and night, when previously only aspects of the cabs would have been seen at night."
Wrap Cube has already wrapped four contracted lorries for NJB Recycling and is in the process of wrapping two for PRS Distribution, with a waiting list of additional customers keen to use the reflective film.
3M 780mC is a white wrappable retro reflective vinyl designed for vehicles, trucks and trailers. The vinyl is manufactured with microComply adhesive that ensures efficient bubble free installation and easier removal and has an expected performance graphic life cycle of nine years.
Mark added, "From what we have seen so far and from the early demand we have from current commercial fleet customers to move to the reflective wrap, it looks as though this new vinyl will be a very popular addition to the portfolio."
World Wrap Master competition powers up in Turkey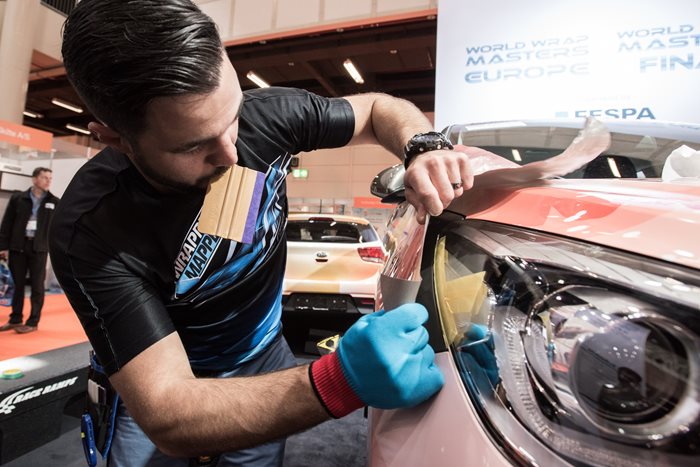 The FESPA World Wrap Masters Series is a collection of global events that have been designed to not only encourage, recognise and promote excellence in the vehicle wrapping community, but also allow specialist in this field of work to improve their skills within a live, competitive environment.
If you are interested in taking part, there is still time to join this year's World Wrap Masters Turkey and possibly qualify for the World Wrap Masters Finals at FESPA 2018 in May, with a number of qualifying events scheduled over the next few months.
The World Wrap Masters Eurasia will take place on Saturday 9th and Sunday 10th December, the two finals days of FESPA Eurasia 2017, with car wrapping workshops being held on Thursday 7th and Friday 8th December. Visitors can get free entry to the exhibition by registering via the website and using reference code: EURH717
Interested in joining our community?
Enquire today about joining your local FESPA Association or FESPA Direct