Industry
Wasatch launches SoftRip 7.5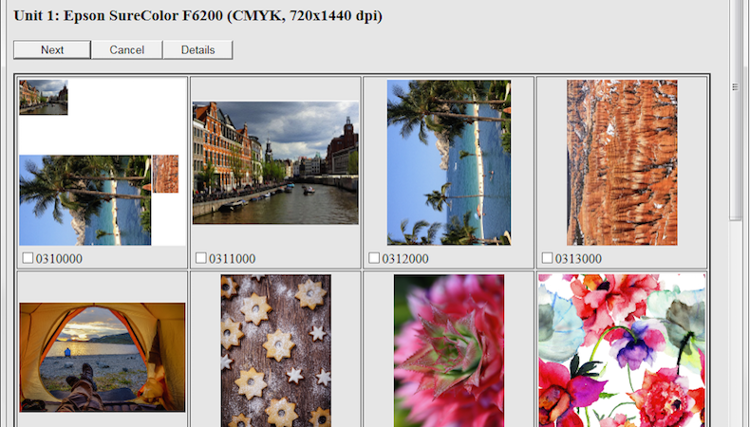 Wasatch has released SoftRip 7.5 with a new thumbnail browser for searching Rip and print queues and the ability to drive up to eight printers from one SoftRip license.
Wasatch SoftRIP Version 7.5 has introduced a new Thumbnail Browser that provides a visual alternative to searching RIP and Print Queues, a selection to import CIE Lab colors from CxF software such as Pantone Colour Manager, the ability to add up to eight print queues, enhancements to the automation option, and more exciting features that improve colour workflow.
New thumbnail browser
It is now easier than ever to search RIP and Print Queues thanks to the new Wasatch Thumbnail Browser. The visual search will display all RIP or Print entries by thumbnail so you can instantly find the desired print job or layout.
This new smart tool provides users a visual alternative to searching for a particular job while maintaining the essential options found in the standard Wasatch Queues. Selection of a print job in the thumbnail browser will bring up a variety of options including RIP, Print, Add to Layout and extra properties
Colour databases
Efficiently import large colour databases into Wasatch for complete colour control throughout your workflow. SoftRIP Version 7.5 can now import CIE Lab colours from Colour Exchange Format (CxF) software such as Pantone Colour Manager.
In addition, Colour Databases can be shared among imaging configurations. Import saved Colour Databases from the Special Colours window to improve colour workflows when using specific spot colours with different imaging configurations.
Expand production
Rapidly increase print production with the ability to drive up to eight printers from one SoftRIP license. Version 7.5 includes two print queues with the option to add up to a total of eight print queues at an extra cost. This makes scaling production more flexible and efficient with this add-on feature.
Automation
Deploying Automation features in Wasatch just got easier. For Version 7.5, Wasatch partnered up with real-world, high-production facilities to make our Automation Option increasingly user-friendly. Improvements include email status reporting, printing on-demand with barcodes and automating web-to-print orders.
Additional features and printer support
Adjustments to the Curves in the Colour Correction window allow you to make changes to image input data. Now Curve adjustments are capable of a precision of 0.2%. This version also includes improvements to the Table Cutting Option to further advance cutting workflows.
Since our last release, Wasatch has added additional printer drivers including the Epson SureColor F9370, d.gen Artix H8, Robustelli MonnaLisa Evo3, Mimaki Tx300P, Dilli H1600, Locor Ultra 1601, Neuralabel 300X, Roland Texart RT-640 and XT-640, Epson SureColor P5000, and many more.
Interested in joining our community?
Enquire today about joining your local FESPA Association or FESPA Direct