Industry
vhf presents innovative CNC milling machine with futuristic design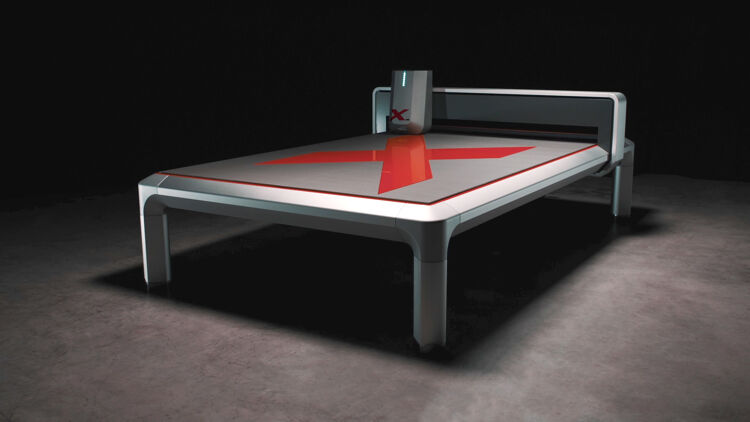 Vhf have launched its latest flagship product: the X. The new CNC milling machine for plate processing optimally combines precision, drive power and stability.
Vhf will be celebrating its 30th anniversary this Autumn and has equipped the machine with numerous standard extras. The X offers both innovative technologies made in Germany and intuitive operational convenience. vhf have specially developed, pressed and anodized aluminium profiles that give the machine extreme rigidity. Their internal X-shaped structure is where the X gets its name. Together with massive machine castings especially quiet operations are ensured. Compared to steel designs, this Xstructure in combination with a robust construction provides maximum load-bearing capacity at a significantly lower weight which results in traverse speeds of about 30 m/min.

Many parts of the X's cutting-edge technology are also integrated into the Xstructure of these profiles to save space. The vhf X uses innovative drives: three axes are driven by three motors at a time and an intelligent gear design which guarantees precise propulsion and excellent milling results. With a processing spindle that reaches 5,8 kW peak power and spindle speeds of up to 40,000 rpm, the X can mill numerous materials, including aluminum, plastic, wood and even stainless steel sheet. However, the X is capable of more than just milling. On request, an optionally integrable cutting and creasing unit with switchable lance oscillation can process soft materials such as cardboard and seal material. This means that V-cuts, kiss-cuts and creasing operations can be performed reliably and without retooling.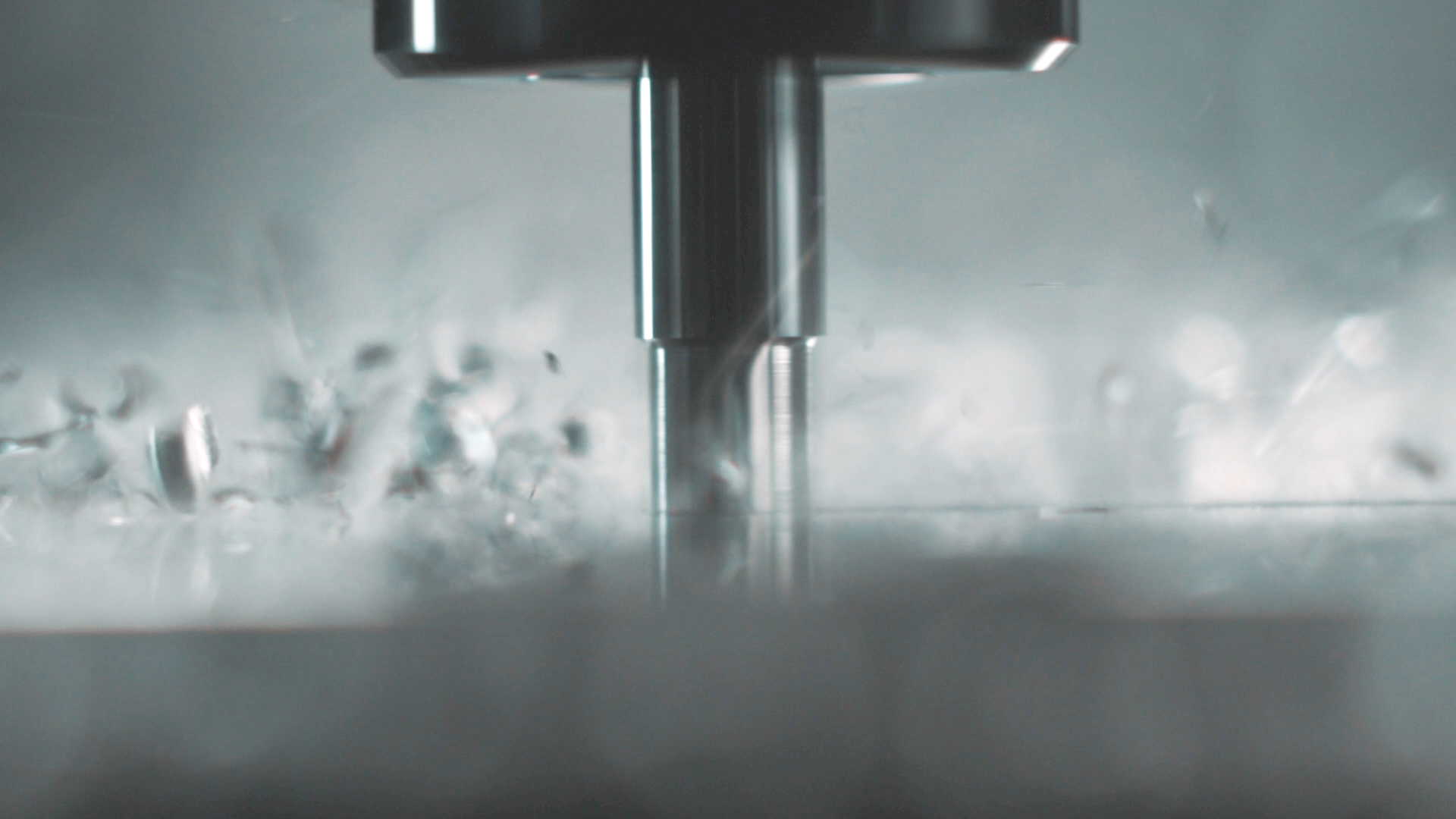 The extensive equipment offers several advantages for users: The newly developed Xhead, the processing head of the machine, contains the milling spindle, the cutting and creasing unit, a suction unit with simultaneous minimum quantity lubrication, as well as a workpiece levelling unit and a built-in camera. This integrated camera, for example, makes it possible to find and work the workpiece zero point precisely and conveniently. Optionally, the X can also be equipped with an optical register mark recognition system for printed workpieces, so that contours can be milled or cut precisely along the marks. The electronic workpiece leveling system enables the user to achieve perfect engraving and chamfering across the entire 2 x 3 meter machining area, even with material thickness tolerances. The stylish and prominently placed status display on the Xhead informs the user about the machine status via an RGB LED.

The safety laser scanner and the usual vacuum technology for plate processing are also already integrated in the machine. Users benefit from considerable space savings and the convenient operation controls typical of vhf. The eight suction units integrated in the machine table intelligently control the separate vacuum zones and offer an impressive 1,325 m³/h volume flow for maximum holding power even at highly free milled operations. The retractable tool changer can hold up to 24 tools. The ability to flexibly and quickly change all milling, cutting and creasing tools is incredibly convenient, time-saving and does not require any manual user intervention.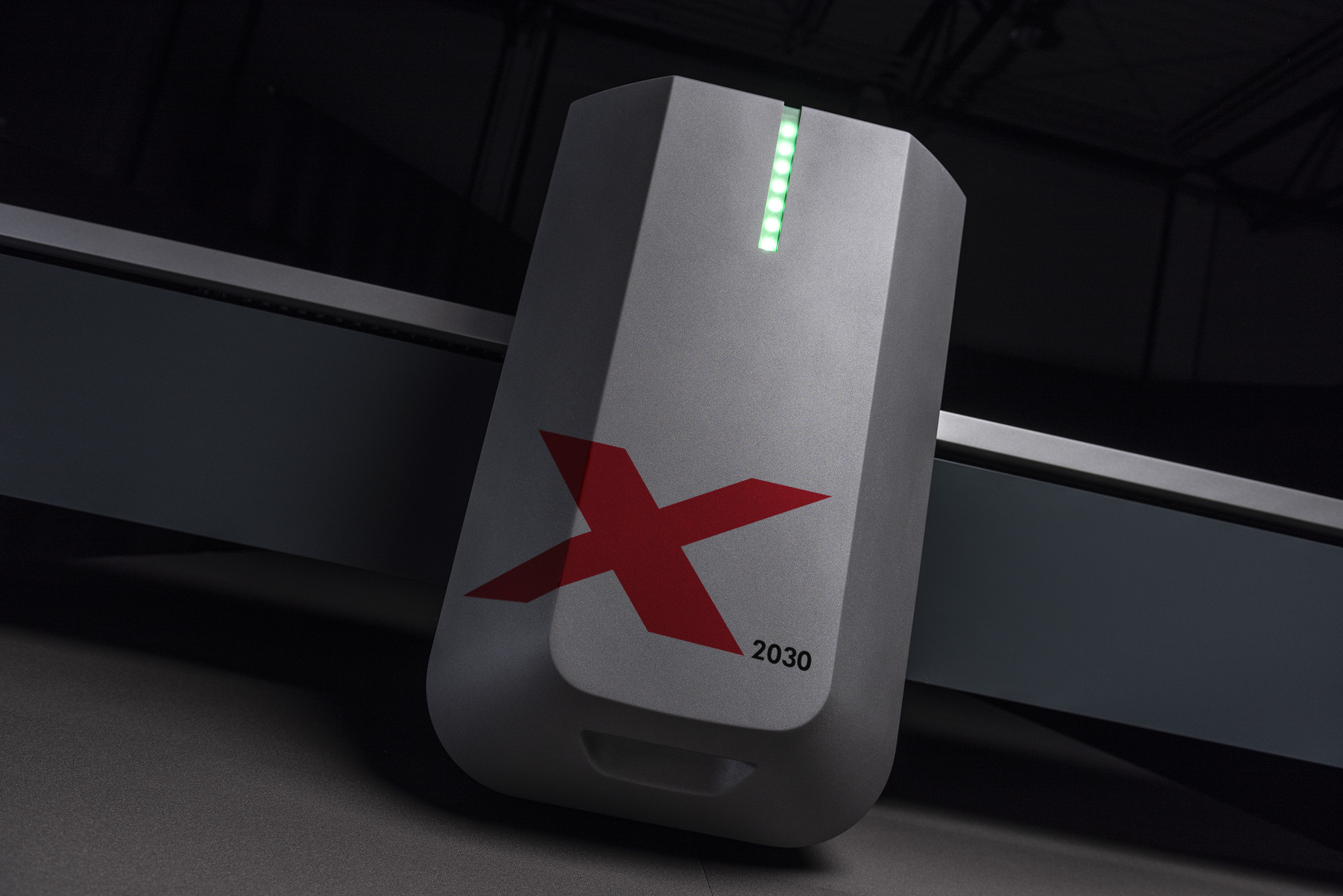 With the development of the X, vhf is also breaking new ground digitally: The system can be operated via tablet – enabling future-oriented and intuitive controls. vhf CEO Frank Benzinger is convinced of the new machine: "The X stands out with its versatility and numerous features that make working with it particularly easy. In addition, vhf is an absolute pioneer in terms of user-friendliness – allowing the X to be controlled conveniently and intuitively via a tablet." Customers are also in the best hands when it comes to service, as Frank Benzinger explains: "Users receive everything from a single source and benefit from outstanding service and decades of expertise."

Interested in joining our community?
Enquire today about joining your local FESPA Association or FESPA Direct