Industry
Veika launches Dimense at FESPA 2017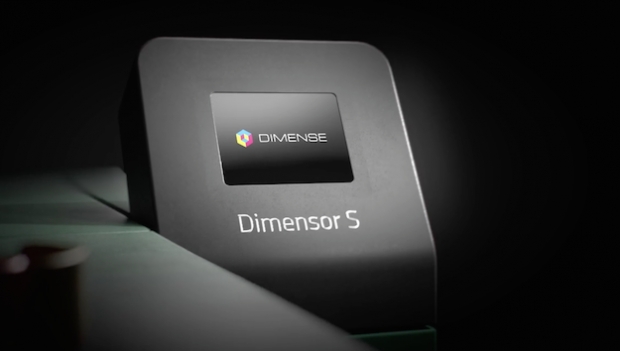 Veika is using FESPA 2017 this week as a platform to showcase Dimense, which it has described as an "entirely new printing technology".
The Lithuanian wallpaper-materials producer said this new technology "dimenses" digital printing and makes it possible to print the embossing at the same time as the item is digitally printed, so that the structure can be printed alongside any motif at any size.
Prior to the introduction of Dimense, Veika said that embossing has limited the production of wallpapers and in order to create the 3D effect, a print cylinder for exactly this embossed pattern had to be produced. The size and format of the embossing therefore was limited and could not exceed the circumference of the cylinder.
The company said Dimense overcomes this limitation in a "revolutionary" way by enabling wallpaper producers to simply print embossing.
Dr. Aleksey Etin from Veika, said it was this limitation that inspired the firm to find a solution that would allow print companies to expand their service offering and take on new business.
"We were simply unhappy that only identical embossings were possible, and wanted to be able to create wallpapers where the embossing fits the motifs," Dr. Etin said. "The solution we came up with is Dimense, because with Dimense you simply print embossing."
An R&D department of 25 people spent several years developing the technology, with the result being Dimensor, a printer that works with the environmentally-friendly base material by the name of Ecodeco that Veika also introduced.
Speaking in a pre-show statement issued to FESPA, Veika added: "Since no rotation cylinder needs to be produced for each and every design, with Dimensor, small batches become possible, new designs can be produced and tested easily and quickly and even individual wallpapers for individual clients are possible."
Dimensor printers will be made available from next year for selected wallpaper producers, which Veika said will help to add a new dimension to the "good old wallpaper".
Confirmation of the FESPA showcase comes after Veika in February announced its strategic decision to concentrate on and to further invest in its Ecodeco and Dimense technologies.
A business transfer agreement has been signed with Mimaki Europe, a subsidiary of Mimaki Engineering, that Veika's eco-solvent ink and PVC digital wallpaper media business segments shall be taken over by the Japanese company.
Veika will feature on Stand D30 in Hall B5 at FESPA 2017 in May. To learn more about other companies that will exhibit at the show, as well as the conference programme and various other in-show features at this year's event, visit the official FESPA 2017 website: www.fespa2017.com
FESPA 2017 is running from May 8-12 at the Hamburg Messe in Germany. Register today to attend the global show and discover hundreds of print solutions and innovations in one place.
Interested in joining our community?
Enquire today about joining your local FESPA Association or FESPA Direct