Industry
Ultimate vehicle visibility solutions from Avery Dennison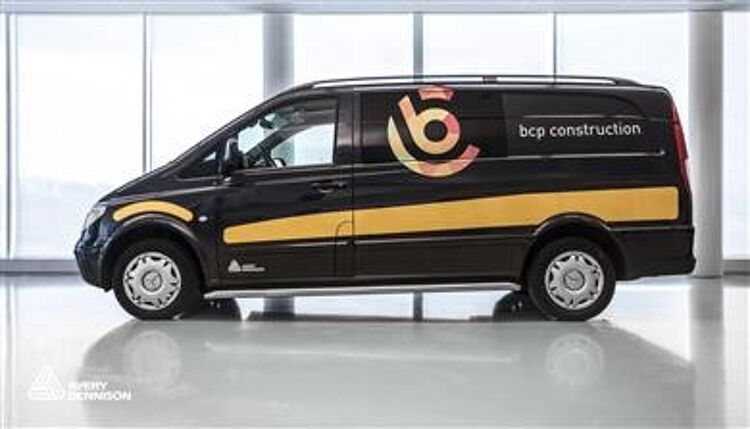 Avery Dennison launches new comprehensive range of vehicle reflective films designed for the highest vehicle visibility.
Amongst the material science innovations Avery Dennison Graphics Solutions premiered at FESPA 2018, a full range of reflective films were featured. These films are designed to offer the highest possible vehicle visibility.

The Senior Director of Marketing and Channel Strategy at Avery Dennision, Oliver Guenther commented that the Avery Dennison's V-8000 Series of reflective film is one of the new range's stars, with 6 unique colours and all-in-one prismatic technology: "The extreme, omnidirectional reflectivity that is offered by V-8000 materials is unique to Avery Dennison. This means there is a substantial improvement to visibility at night and in other low light conditions. Also, vehicles with V-8000 stand out more in the day. This is a solution that is ideal for vehicle safety and brand visibility."

The V-8000 materials reflect well across all directions which means that installation is simpler for converters. The films conform perfectly to simple curves and can be applied in any orientation. With a 1.22m width, this guarantees less material waste and the materials can be printed and cut. A solid metallic layer means they are water resistant and resistant to dirt and reflectivity loss from dents.

Guenther explained that the entire Avery Dennison reflective product range provides several additional options as well as the V-8000 Series: "Converters can select from the V-4000 Series which is a fantastic beaded reflective film that is available in 6 colours which is applicable for long-term commercial and emergency fleet applications. The V-4000E is suitable for truck and trailer applications and complies with ECE-104 Class E. In addition, we offer omnidirectional Conspicuity Tape materials for rigid surfaces and flexible PVC curtains. This enables high-visibility areas to be created on vehicles in any required configuration. If a vehicle needs to be seen or if a brand needs to be more prominent then these high-visibility portfolios offer a complete range of choices."

Interested in joining our community?
Enquire today about joining your local FESPA Association or FESPA Direct