Industry
Trotec celebrates 20th Anniversary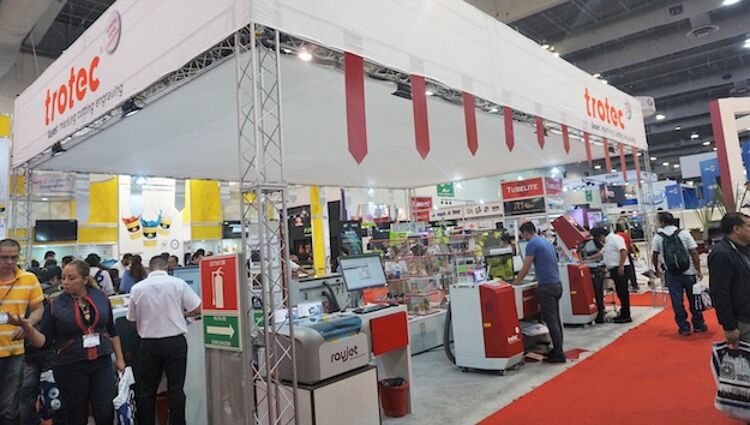 2017 marks the year Trotec Laser celebrates its 20th anniversary, growing from a start-up to a world market leader in laser machines for cutting, marking and engraving.
First established in 1997, when it was a research branch of Trodat and housed in an industrial container, Trotec Laser has since grown from a modest start-up business to a market leader in the production of laser machines for cutting, marking and engraving.
Now operating from an eco-friendly headquarters in Upper Austria, Trotec currently has an install base of over 30,000 systems, serves customers in more than 90 countries and employs more than 550 people worldwide.
In 2015, the company's sales volume exceeded €100 million for the first time, thus achieving the aspirational goal that had been defined years earlier. In 2016, the latest completed financial year, Trotec increased sales by 9.1% to almost €110 million, with a sales growth of 20 percent predicted for 2017.
Dr. Andreas Penz, a spokesman for Trotec's management team, said: "This increase in sales seems incredibly high at first sight, but the laser business is an extremely dynamic one, and laser applications are now found in all major areas of life.
For example, in medical engineering – we manufacture stents with our laser machines and in the field of research, where they have been used in the development of the Mars Rover."
"Trotec laser technology also plays an important role in trade and industry. The pivotal question is: 'Why do we make lasers?' And the answer is: 'We make our customers successful, and this sustainable strategy enables us to grow exponentially."
The company's next goal is to become the world's number one in the laser segment and the market leader in its defined core markets.
Interested in joining our community?
Enquire today about joining your local FESPA Association or FESPA Direct