Industry
T-Shirt and Sons take delivery of the first Kornit Digital Vulcan system to be sold in Europe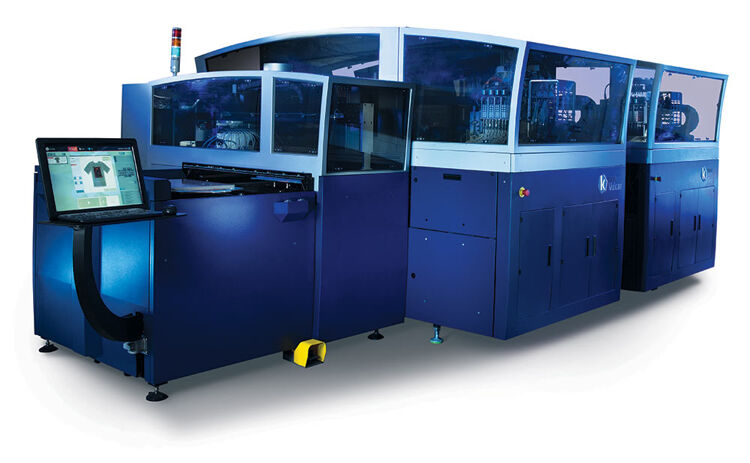 T-Shirt and Sons, the largest digital garment print and fulfilment company in Europe have installed Kornit Digital's Vulcan system.
The Vulcan system is a digital printing platform for short to medium print runs. T-Shirt and Sons currently owns 16 Kornit Avalanche systems and after purchasing the Vulcan system this has significantly increased production capacity. The Kornit Vulcan is the fastest direct-to-garment printing system currently on the market and can achieve up to 250 high quality garments per hour, with both dark and light pigments printed at the same speed. The Vulcan features 60 new generation print-heads and an advanced recirculating ink system with a 6 colour plus white reconfiguration. It has been specially developed for mass production and features high definition print. The system uses the new 'NeoPigment Rapid' ink system that has increased colour gamut and excellent soft hand feel.

Today, digital printing is transforming the way the industry purchases printed t-shirts. Digital printing allows brands to produce short runs of printed garments without the expensive setups and long lead times that are usually associated with screen print. The Kornit Vulcan has provided T-Shirt and Sons with an effective solution that ticks all the boxes, now it is not necessary to produce expensive screens and sampling is just at the press of a button.
Interested in joining our community?
Enquire today about joining your local FESPA Association or FESPA Direct