Industry
Swiss Performance Chemicals launches digital packaged solutions at FESPA 2018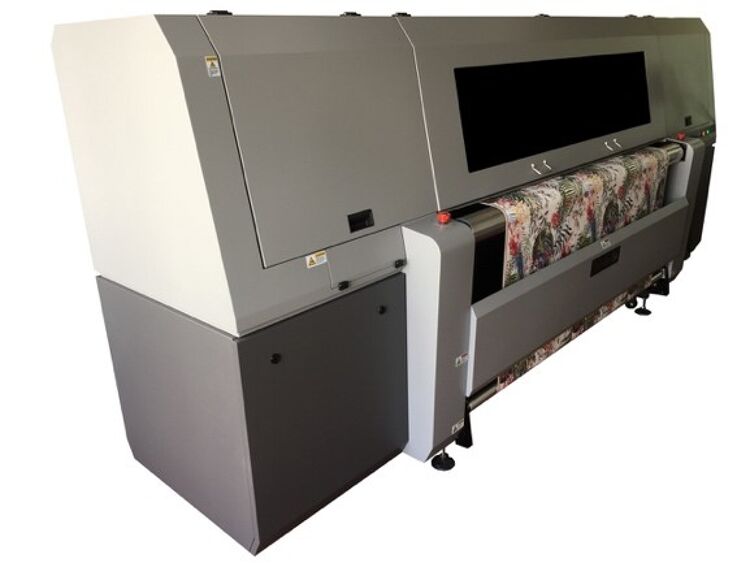 Swiss Performance Chemicals' packaged solution is aimed at the sublimation transfer printing market and for outdoor blue back paper applications.
Swiss Performance Chemicals will launch their digital packaged solutions that focuses on excellent productivity level at the lowest cost of ownership at FESPA 2018. At FESPA 2018 visitors will see 2 digital production lines at Swiss Performance Chemicals' stand. The first digital production line is a packaged solution for the transfer paper printing segment based on their Panthera S4 digital printing machine. The machine is equipped with 4 Kyocera inkjet printing heads. At 1.8m wide the Panthera S4 will be displayed with their premium sublimation Sublim C+ inks. The second line is a packaged solution for the outdoor segment and particularly for the blue paper application.
Swiss Performance Chemicals' technical experts will perform demonstrations at over 240 sqm/h printing speeds. The challenge of the digital printing system is to guarantee sustainability in regards to colour consistency, print quality and high productivity at the lowest cost of ownership.
The Panthera machines are currently available in 2 different configurations. Panthera S2 is equipped with 2 Kyocera heads at 1.80m and can achieve over 120 sqm/h for transfer paper printing. This configuration is recommended for small production runs. Panthera S4 is equipped with 4 Kyocera heads at 1.80m and can achieve over 240 sqm/h at 3.20 wide and with a printing output over 340 sqm/h. This configuration is recommended for medium to high printing runs.
Panthera S4 Digital Printing Machine
Full production system for sublimation paper transfer printing and blue back paper application
Equipped with 2 or 4 x KJ4B-0300 Kyocera inkjet heads
Maximum printing resolution of 600x1200DPI
Maximum printing width of 1800 mm or 3200 mm
Printing height of 2-30 mm
Feeding system Roll to Roll including paper tension control
Ink selection Sublim (Sublimation) for transfer printing and M-XTR pigment
Ink color mode 2 x CMYK or 8 color CMYK OB Fluo Yellow & Fluo Pink
Ink supply peristaltic pump supply including Degassing and NEG pressure system
Maximum roll diameter of 500 mm
Maximum roll weight of 200 kg
Dryer 2 x IR drying system and hot air blower before take-up
Power supply of AC380V
Power consumption of 8 KW
Compressed air 0.6 m3/min,0.7MPA
Production conductions 20-25°C / relative humidity RH% 45%-65%
To find out more about the Global Print Expo, see the full exhibitor list and to see information about how you can register to attend, visit the event's official website: www.fespaglobalprintexpo.com
For free entry use code FESJ801 when registering
Interested in joining our community?
Enquire today about joining your local FESPA Association or FESPA Direct