Industry
Swanline Print acquires Four Graphics business assets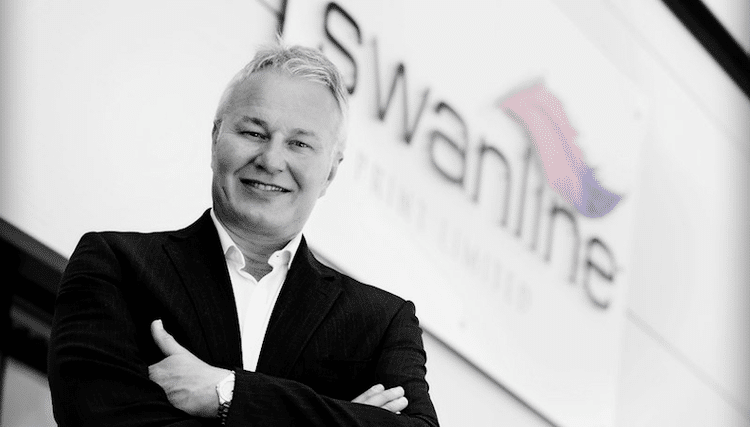 Swanline Print Group has acquired the business assets and goodwill of Four Graphics' Warwick-based division.
The entity was purchased from administrators by the group after difficulties associated with their London and Dubai-based businesses.
Swanline Print Group chief executive Nick Kirby commented: "The new company will be called Four Create Print Ltd and it's business as usual since the doors opened on 8th May. We are pleased that we have managed to retain all the staff at the business who have been exemplary in their support for us while the deal was agreed. Customers have also pledged allegiance which is testament to the relationships that have been forged."
Kirby added: "This acquisition is a perfect fit as it supports our plans to broaden the capabilities of the group to service areas in the POS and packaging sectors that were previously inaccessible to our customers. We have already managed to leverage some parallel synergies from Swanline's paper and board division, and it is expected that Swanline's print division will work closely with Four Create Print to give an unrivalled product offering."
Michael Corless, Four Create Print's newly appointed managing director commented: "The team here are very excited about the strengths that Swanline brings to the new business and with their considerable range of services this puts us in a strong position to drive and grow the business for both new and existing customers."
Swanline Paper and Board (SPB), the materials division of the group, is fundamental to the strategy of providing alternative, more environmentally friendly substrates to the market. Ross Griffin, SPB's managing director said: "Four Create Print will benefit in the same way as SPB's other customers by being able to offer greener solutions."
Four Create Print's customer base is not dissimilar to Swanline Print's in that it supports both creative design agencies and print management companies. "Being able to provide a complete offering from packaging to POS to roll-fed graphics and window displays makes it easier to support whole campaigns," added Griffin.
Swanline Print Group has been a pioneer in the development of digital print for corrugated packaging and display with two HP HDR presses; the acquisition of Four Create Print will further strengthen its position with three Durst roll and flatbed digital printers that will complement the work mix. The group also provides offset Litho and screen print services with all associated conversion facilities.
Interested in joining our community?
Enquire today about joining your local FESPA Association or FESPA Direct