Industry
Summa introduces L1810 laser cutting system for the sportswear market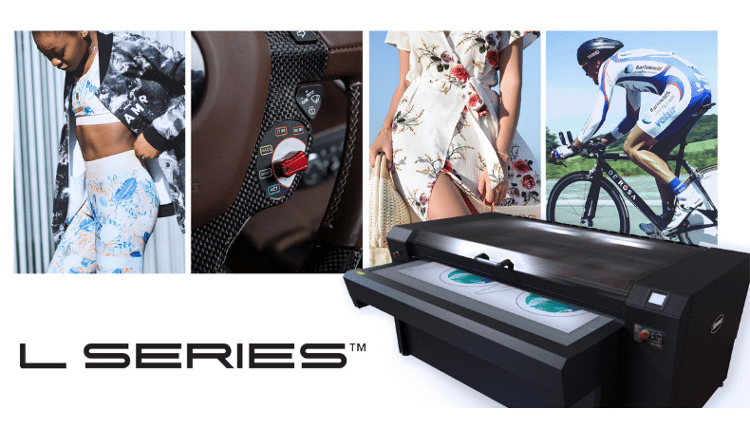 Summa, a leading supplier of high-end cutting plotters and finishing systems have introduced the L1810 laser cutter. The L1810 offers advanced laser cutting technology to benefit the sportswear, apparel, swimwear, dye sublimation garments and technical textile markets.
The new L1810, with its 1.8 m wide flatbed, is the first laser cutter introduced by Summa since the acquisition of CadCam Technology (CCT). This machine is part of the Summa L Series and equipped with proven laser technology, yet with enhanced features.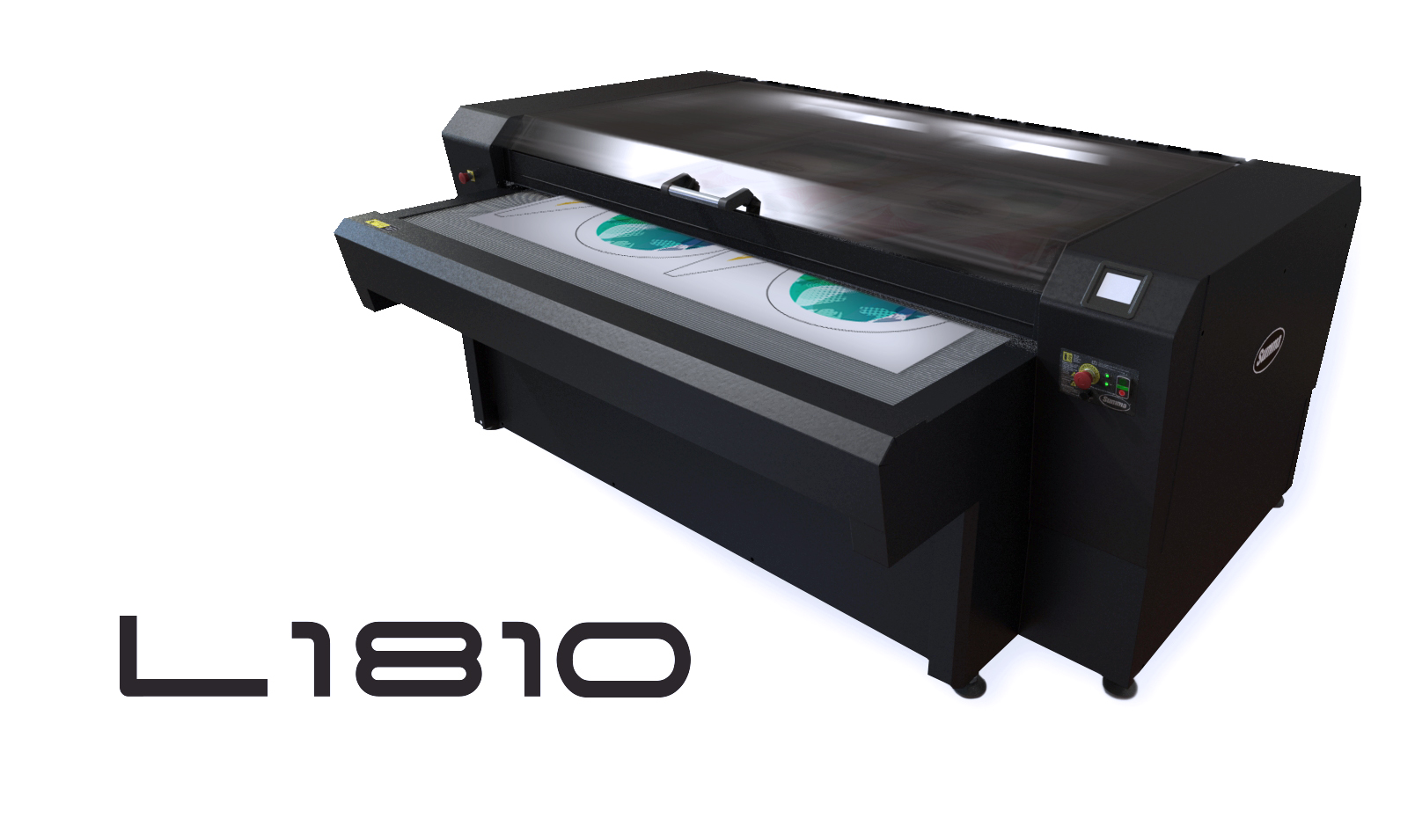 Wim Maes, Executive Director at Summa explains: "With our eyes focused on the textile market, this launch is an important step for Summa. Several reasons convinced us that laser cutting is the best way to cut sportswear & apparel and we are ready to show the advantages, such as increased productivity, ease of use, cut accuracy and automated features, to the market. The development of this first Summa branded L1810 laser cutter is a powerful product to start with."

The L1810 laser system is built to seamlessly meet the requirements for cutting textiles for sportswear.
Processing sportswear involves sensitive and easily distorted textiles, the laser system uses contactless cutting, enabling users to process materials with high precision.
Cutting quality that exceeds expectations, due to the perfectly sealed edges.
Enhanced productivity with the 1.8 m conveyor system for continuous production of roll materials.
Any deformations are automatically recognized by the intelligent camera system and immediately compensated in the cutting vector.
Ease of use and Automation thanks to the advanced optional Vision system, which quickly scans the material and automatically creates vectors for cutting, without the need of a cutting file.
Material optimization reduces waste with the Vision technology, because the laser system does not need markers, the cutting designs can be placed much closer to each other, ensuring maximum use of the material.
Environment & Safety is a priority. Fumes are removed by the internal extraction system and cutting by laser produces no dust fibres ensuring a clean work environment. The L1810 cutting area is enclosed to meet the Class 1 standard, ensuring the laser cutting source is covered during operation and machine pauses if the cover is open.
The L1810 laser cutter is especially suitable to cut textiles, such as sportswear, dye sublimation garments but also all sorts of raw materials used in the composite industry. All of these substrates are part of the wide variety of materials, which can be cut on Summa's advanced L1810 laser cutting system.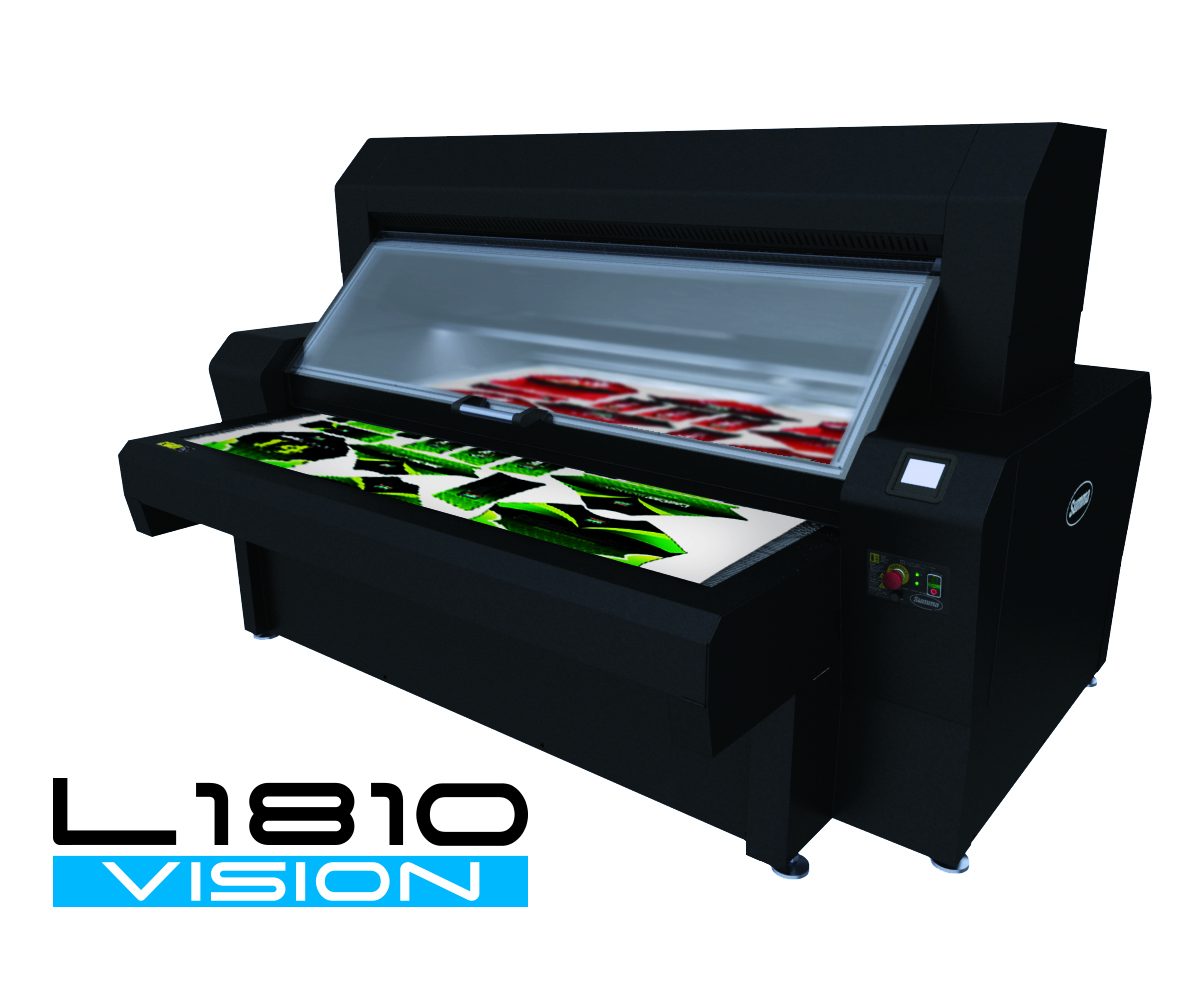 Moreover, by using the optional Vision system, the L1810 Vision is particularly suitable to be used in high-production environments, demanding fast processing of printed textiles to achieve more throughput in less time.

Wim Maes concludes: "With the dedication and expertise on board, Summa continues to excel as a supplier of high-performance cutting and finishing solutions, broadening its portfolio in a growing number of markets. The introduction of the L1810 laser cutter is an ideal stepping stone to also build a reputation of a trusted partner in the textile industry. The broad spectrum of Summa's cutting solutions, offering exceptional cut quality, versatility and productivity will perfectly serve the textile industry, similar as it has been serving the sign & digital market to date."

FESPA Global Print Expo 2019 is Europe's largest speciality print exhibition for screen and digital wide format print, textile printing and signage solutions. Visit Summa at hall A5 stand F20 at the Messe Munich between the 14-17 May 2019 and discover the available features. Please use promo code FESG902 to register for free.
Interested in joining our community?
Enquire today about joining your local FESPA Association or FESPA Direct
Recent news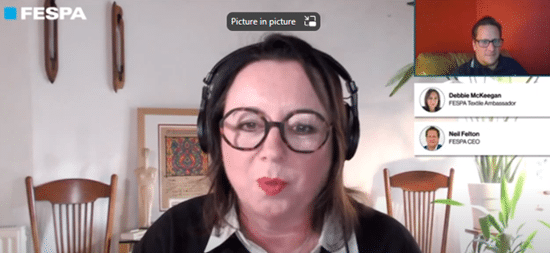 Videos
7:50
Neil Felton on investing into the print community via FESPA Associations
FESPA's CEO, Neil Felton speaks to Debbie McKeegan about the important or reinvesting and supporting the print community. FESPA achieves this by investing into its 37 global Associations.
29-11-2023
Neil Felton on investing into the print community via FESPA Associations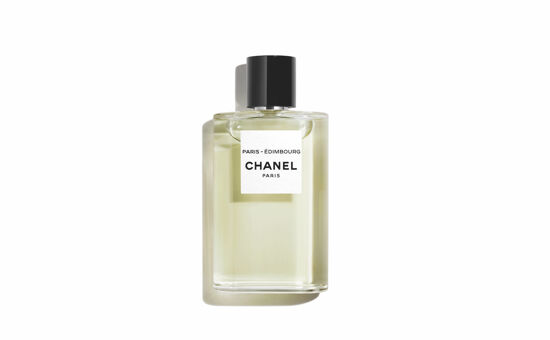 Features
What are the key trends in sustainable packaging?
Rob Fletcher looks at 2 key trends and finds out more about how working with sustainable materials will help you capitalise on rising demand for environmentally friendly packaging.
24-11-2023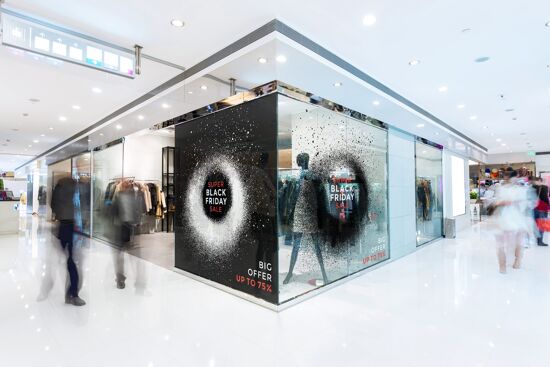 Features
Get into the spirit with seasonal wall and floor graphics
With the festive period now very much in full swing, Rob Fletcher takes a look at what sort of opportunities there are for print companies in wall and floor graphics during major seasonal events throughout the year.
23-11-2023