Industry
Sophie Matthews-Paul dies aged 68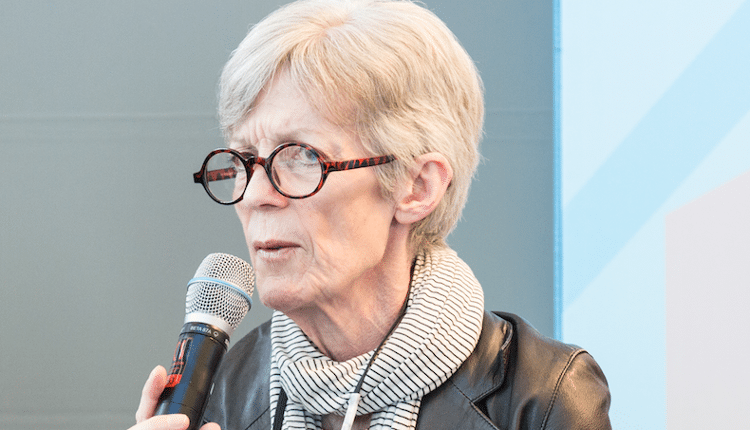 Wide-format digital and inkjet printing expert Sophie Matthews-Paul has died after a short illness.
Diagnosed with an aggressive cancer in January and given just a few months to live, Sophie passed awat on 23 November at home in the presence of her son, James, and her three cats. She was 68 years old.
She had worked in the industry over the past three decades as a journalist, editor and consultant, contributing articles to many international publications including FESPA.com. She also hosted numerous technical panel discussions at FESPA exhibitions over the years, and was known as 'Mrs Inkjet' for her expertise in the field.
Over the past three decades she acquired a wealth of knowledge about the digitisation of the industry, becoming an instrumental influencer in the evolution of digital inkjet's role within the fields of wide-format, textile and industrial print. Alongside this eminent career, Sophie's diverse passions included photography, aviation and chicken-keeping.
"Sophie's extraordinary charm and intellect left an indelible mark on the lives, careers and hearts of everyone she knew," commented her son James Matthews-Paul. "A potent and effusive life force has gone from the world, but I know she would want each of her friends and colleagues to remember her inimitable spirit with a smile."
After the news of her death was announced, tributes poured in on social media including LinkedIn.
The family wishes to thank St Michael's Hospice, Marie Curie and Macmillan for the care provided to Sophie over the last six months, as well as to Jessica Morris and Jake Fox, who lived with Sophie and James towards the end.
Arrangements for Sophie's memorial service are currently being made. For further information about these, or to send a message to the family, please contact sophie@rogue.agency.
Interested in joining our community?
Enquire today about joining your local FESPA Association or FESPA Direct