Industry
Smart Print Services takes UK's first Xerox Versant 180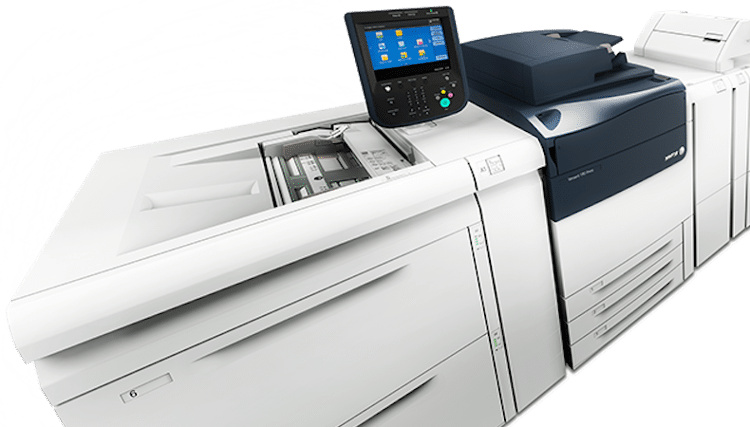 Design and print provider Smart Print Services has become the first company in the UK to invest in and install the new Xerox Versant 180 colour digital press.
The Kent-based firm said that it intends to use the machine to offer a greater selection of digital print services to its wide-ranging customer base, including marketing collateral, magazines and banner prints.
Xerox said the Versant 180 machine has the ability to produce near-litho quality at high speed, while Smart Print Services has already reported an increase in productivity, due to the device's ability to run offline around the clock using planned jobs.
Carl Mitchell, print director at Smart Print Services, which was recently acquired by Smart Office Solutions, said: "Following a successful demonstration of the device earlier this year at Xerox HQ, we recognised that the Versant 180's print quality was exactly what we needed to stay competitive in this industry and position ourselves as the leading digital print and services provider for the Kent region.
"We were particularly impressed by the device's colour definition, run length and the volumes it can handle – doing all this while still remaining very easy to use."
The Xerox Versant 180 has a rated speed of 80 pages per minute and a recommended average monthly volume of 80,000 pages per month. With the ability to print in colour, as well as copy and scan, optional capabilities on the digital print device include high-capacity feeding, stacking and finishing,
In addition, the Xerox Versant 180 has the ability to handle a wide selection of media types, which opens it up to various types of printing companies and applications. The machine is able to print on to materials such as coated and uncoated papers, window decals, durable and synthetic papers, labels, business cards, glossy brochures and polyesters.
Digital front end options for the machine include Xerox EX 180 Print Server powered by Fiery, Xerox EX 180-i Print Server powered by Fiery and Xerox FreeFlow Print Server.
Andrew Morrison, managing director, Xerox UK and Ireland, added: "This is an exciting time for all parties involved, and a great milestone for Xerox. Prior to installation, Smart Print Services didn't have a production machine of this size and calibre.
"Thanks to the Versant 180, Smart Print Services is now able to carry out larger jobs in house, instead of outsourcing them, allowing them to keep up with digital transformation whilst retaining control of their costs within the business."
Interested in joining our community?
Enquire today about joining your local FESPA Association or FESPA Direct