Industry
SloanLED to light up the European Sign Expo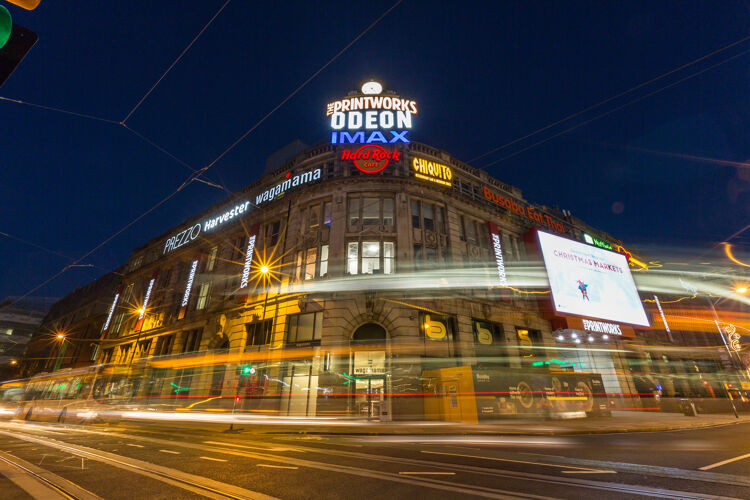 In a special series of articles, FESPA.com speaks to some of the companies that are exhibiting at the European Sign Expo this year to find out about the services they offer and what we can expect from them at the show. In this article we speak to SloanLED.
Since exploding onto the signage scene in the not-too distant past, LED has had a huge impact on sign-making and its related industries. Although still considered a relatively new technology by some, due to the level of ongoing development with this kit, there is no escaping how it is changing the shape of the market.
The European Sign Expo will showcase some of the latest advancements in LED technology when it takes place alongside FESPA 2018 at the Messe Berlin in Germany from May 15-18. Here, industry members from around the world will gather to learn more about new technologies, with LED set to be one of the key talking points for visitors.
Caption: SloanLED launched a number of new products last year and will continue to both develop and bring new solutions to market in 2018 .
Attendees keen to learn more about this kit would be well advised to drop in on the aptly-named SloanLED, which, as its name may suggest, specialises in LED technology. Pledging to "brighten your brands", SloanLED is able to offer a whole host of LED lighting products, ranging from sign-making solutions, to a number of related services such as architectural, outdoor and indoor commercial kit.
FESPA.com caught up with Trudy Kersten, office manager – accounting, HR and marketing at SloanLED, to find out a bit more about the company, its services and its opinion on the sign-making market.
FESPA: Looking back on the past year in business, how was 2017 for SloanLED?
Kersten: During 2017, SloanLED worked on a lot of new projects in both existing and new markets. This approach certainly helped us to grow our business and fitted in with our overall plans.
With one fifth of 2018 having already passed, how has the year been so far for SloanLED?
It has been an interesting year for us so far. We are entering a lot of new markets with LED products for signage, having previously only offered lighting products in this sector.
We also have a lot of new products in development and will soon be releasing these to the market. We are very positive about the reaction these will get.
Looking at the sign-making market as a whole, have you noticed many major trends that you think industry members should be aware of?
One key trend we have noticed is that LED modules are becoming much more efficient, and sign-makers are really starting to see the benefits of using LED brands in their work. Working with LED means faster installation times and also means that you have to use a lot less modules per sign.
Similarly, what is your opinion on the future of sign-making? Are there any key technologies you think will lead the market?
Energy savings to the brand owners will be a key benefit, especially for those sign-makers that understand to sell energy solutions to their customers, rather than selling traditional signs. With SloanLED, our partners can reduce the energy with 60 percent when compared to traditional LED solutions.
Looking ahead to next year, what are your main hopes for SloanLED and what do you think 2018 will have in store for the sign-making market?
I hope sign-makers understand that LED is not always LED, meaning there is a reason why you see a price difference between some LED products. In fact, the cheapest modules can turn out to be the most expensive choice.
And finally, taking everything into account, how would you describe the current sign-making market in five words?
Learning phase, traditional, solution orientated.
In May, SloanLED will join with a host of other forward-thinking companies at the European Sign Expo to demonstrate its latest solutions to the industry and speak with visitors about the new developments in LED.
To find out more about the European Sign Expo, see the full exhibitor list and to see information about how you can register to attend, visit the event's official website: www.europeansignexpo.com
For free entry use code ESEJ802 when registering.
Interested in joining our community?
Enquire today about joining your local FESPA Association or FESPA Direct