Industry
Roland unveils ceramic 3D printing technology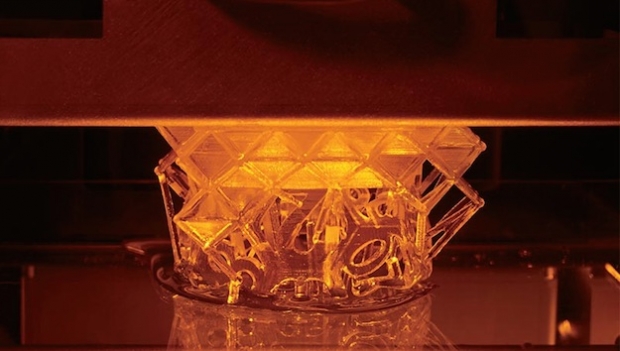 Roland DG has presented a prototype of its new 3D printer, which it says will be aimed at small and medium-sized companies.
The prototype uses alumina powder and new jetting technologies making it possible to create complex ceramic objects based on jetting binder material into alumina powder. It can currently produce objects up to 300x250x150mm.
Michel Van Vliet, general manager of Roland DG's industrial business development unit, explained that the new technology produces fine details and the precision suitable not only for the decorative field, but also for manufacturing industry parts such as ceramic filter elements, valves or heat insulators.
Roland DG described its goal as being to explore the possibility of offering a small to mid-range 3D printer which supports materials capable of expanding the use of 3D printing technology for rapid manufacturing by small to mid-size companies.
Van Vliet said: "Showcasing this new addition to our core technology prior to the release of an actual product streamlines the R&D process, and will enable our company to release products precisely tailored to the needs of customers."
"Addressing market demands and delivering complete solutions has always been a strategic goal of the company. Now, we can take the product development process to the next step by providing the opportunity for the public to influence our next product by listening to their feedback."
This will be Roland's second announcement into the 3D market, following the release of its ARM-10 more than two years ago, but the company said this machine will target a "completely different market."
The machine drops jets onto a bed of alumina powder and uses a water-based binder to layer the object being created.
After printing, the object is dried in an oven for around an hour, before it goes through a conventional 24-hour sintering process, which involves a heating and cooling sequence.
Van Vliet said to PrintWeek: "The traditional process of developing a product is you bring the product to market when it is ready. We are working on products and want to test the market and see what is the real interest and identify the real customer."
"We know everything about large-format and UV printing but 3D is a different world and one of the reasons we did not release it earlier is we wanted to get it to manufacturing requirements."
Van Vliet said the technology has been in development for around 18 months and the machine will change drastically between now and when it is due for release, but stressed that it will be constantly tweaked in line with developments in 3D.
Interested in joining our community?
Enquire today about joining your local FESPA Association or FESPA Direct