Industry
Roland DG releases new ErgoSoft Roland edition 2 RIP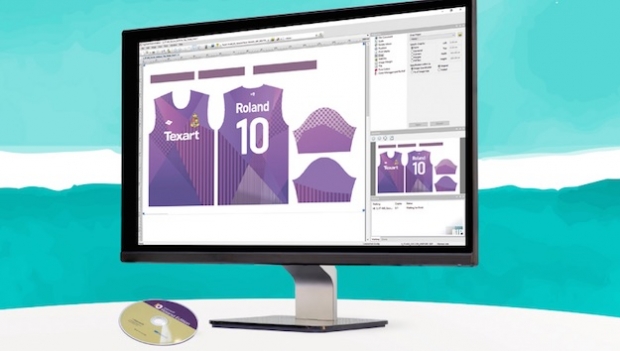 Roland DG has announced that ErgoSoft Roland Edition 2 RIP software will now be available for its Texart dye sublimation transfer printers.
Existing software and print settings can still be used after updating to the ErgoSoft Roland Edition 2, which has more than 40 new features/enhancements.
A new dithering method increases rasterisation speed and improves dot placement accuracy resulting in 40% faster RIP times and smoother gradients. A new PDF engine displays dynamic, colour accurate previews of PDF files and improves overall performance and colour management.
ErgoSoft Roland Edition 2 also includes up to eight simultaneous RIP servers to drastically reduce processing time when working with high capacity data or multiple print jobs at the same time. The new Printer Pool feature provides job management flexibility, allowing the same file to be sent easily to multiple devices.
Also included, the Hot Folder feature makes batch printing of images with the same specific print settings easier to further enhance printing efficiency. Image Add-Ons functions support several new effects such as barcodes, rulers and drill holes.
Multiple effects can also be applied to a single set of data. Specific editing functions support file formats that are commonly used for textile printing. The 'Step and Repeat' feature to create flawless repeating textile patterns from a single image is now available for PDF and EPS file formats.
The 'Color Replacement' feature for creating multiple colour variations is also now available for TIFF and PSD file formats. Variable data printing for the efficient production of personalised goods and apparel such as uniforms is now included as standard.
"With the diversification of individual lifestyles and shortening of fashion cycles, there has been increasing demand for digital printers that can accommodate efficient high mix, low volume production, personalisation, and design prototyping for fashion/sports apparel and interior décor," said Roland DG product manager Hirotoshi Naruse.
"In response, we launched the Texart brand in 2014 exclusively for use in digital textile printing with a firm commitment to deliver exceptional value to this market now and in the future."
The company currently offers two Texart 64 inch (1625 mm) models. For fast, high volume printing with dual staggered printheads to maximise productivity, the XT-640 is built for continuous production on long print runs. The RT-640 is designed to provide superb quality, productivity and value with ease of operation that will please both experienced operators and beginners.
Current XT-640 and RT-640 users who activated the previous ErgoSoft Roland Edition Rip on or after 8 March 2016 will have access to a complimentary software upgrade.
---
Print and go with Roland DG at FESPA 2017
Industry members that are keen to learn more about the new Ergosoft Roland Edition 2 RIP, as well as the many other solutions on offer from Roland DG, can visit the manufacturer at FESPA 2017.
Taking place from May 8-12 at the Hamburg Messe, in Hamburg, Germany, the exhibition will play host to many major brands from across the global market, and will run various seminars and conferences to help visitors identify market opportunities and threats.
For more information on FESPA 2017, the companies that will exhibit and to sign up to attend as a visitor, please visit: www.fespa2017.com

Delegates can register for FREE to visit the show by using the promo code FESG702. Your ticket will include access to FESPA 2017, European Sign Expo and Printeriors 2017. Online registration will close on the 7th of May and tickets on the door will be charged at €70.
Interested in joining our community?
Enquire today about joining your local FESPA Association or FESPA Direct