Industry
Ricoh collaborates with Bianchi to drive creative innovation at FESPA 2018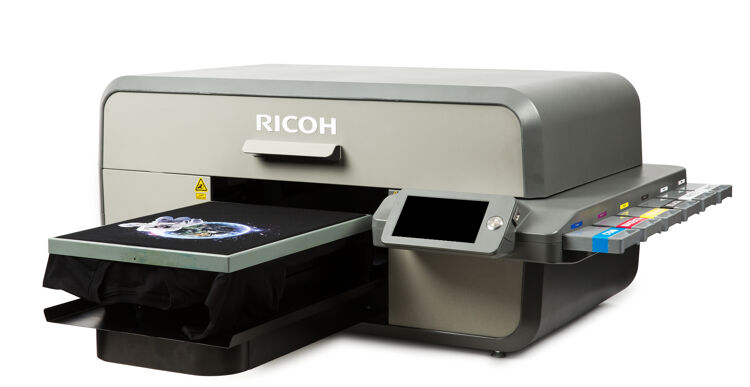 Ricoh Europe will showcase the power of print through an exciting partnership with Bianchi at FESPA 2018
Ricoh and Bianchi's collaboration will display the power of print at FESPA 2018 including the DTG capabilities of the Ri 600 model. Ricoh will reveal how both print and communications businesses can discover new opportunities in the Sign and Display market with real-life applications that meets clients' industrial print production requirements. Rico will display a wide range of banners, catalogues, wall graphics, T-shirts and bags.

Head of Commercial Inkjet Business, Commercial and Industrial Printing Group at Ricoh Europe, Graham Kennedy states "Technology and design excellence are key to the ethos of both Ricoh and Bianchi, which is why this partnership is so well suited. Both companies are entirely dedicated to leading their respective markets through high performance and innovation. At FEPSA 2018 we will be simulating a typical Bianchi retail outlet and will call it 'Bianchi Corner'. Visitors will be able to see several different applications and solutions that Ricoh systems make possible. Inspiring real-life application will encourage them to consider what they can offer and explore new markets they can address."

Applications that will be displayed in Bianchi Corner will include:
Flags, banners and wall graphics completed on the Ricoh Pro™ Pro L4160 wide format latex printer
Rigid display panels created by the Ricoh Pro™ T7210 UV flatbed printer
T-shirts, polo shirts, caps and bags printed on the Ri 100, Ri 3000 and Ri 6000 direct to garment systems
Catalogues, brochures, posters and cards produced on the new Ricoh Pro™ C7200x digital sheet fed colour series.
Bianchi Corner can be found on Ricoh's stand in Hall 3.1 A50 at the Global Print Expo 2018. To find out more about the Global Print Expo, see the full exhibitor list and to see information about how you can register to attend, visit the event's official website: www.fespaglobalprintexpo.com

For free entry use code FESJ801 when registering.
Interested in joining our community?
Enquire today about joining your local FESPA Association or FESPA Direct