Industry
Ricoh buys print MIS company Avanti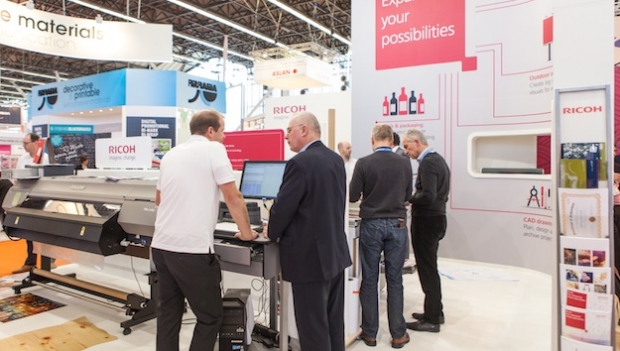 Japanese multinational Ricoh has acquired leading print MIS provider Avanti Computer Systems as it targets the production print market.
Company's latest strategic acquisition is aimed to help improve management efficiency and customers' productivity in the production print market.
The acquisition enables Ricoh to further expand the value its production print workflow delivers to customers, as well as to help improve management efficiency and productivity of customers in the production printing market, according to a press release.
In July 2013, Ricoh made a strategic investment in Toronto-based Avanti, which established the foundation for this acquisition. Award-winning Avanti Slingshot solution is one of the most advanced JDF*1-certified Print Management Information System (MIS) available in the market today. JDF is the industry standard for process automation in pre-press, press and post-press.
"We are committed to continual portfolio advancements aimed at helping our customers grow their businesses and improve their efficiency," says Jeff Paterra, senior vice president and GM, Technology & Solutions Development, Ricoh.
"We know that in order to achieve this, they need complete solutions which address their business needs. While our Ricoh Pro Series continues to grow market share globally thanks to its high quality and high productivity, customers look to Ricoh to resolve wider issues surrounding upstream and downstream systems. Our acquisition of Avanti helps us more effectively do just that."
In December 2014, Ricoh acquired MarcomCentral to enhance its Web to Print, Marketing Asset Management, and Variable Data Printing offerings.
With the addition of Avanti, the Ricoh portfolio is able to cover the entire production workflow, including Print MIS. Ricoh is aiming to link the Avanti system not only with the RICOH Pro Series, but also with other company's products.
"Ricoh's initial strategic investment in Avanti three years ago gave us an unparalleled opportunity to advance product development and further deliver innovative MIS solutions," said Avanti president Patrick Bolan. "The acquisition by Ricoh sets the stage for Avanti to accelerate growth into the global marketplace."
In addition to production workflow, Ricoh has started to offer marketing workflow services, aimed to further print shops' value proposition to their end customers. By collaborating with its partner companies, Ricoh also aims to form an industry-leading ecosystem that will continuously provide customers with increased value-added services.
Interested in joining our community?
Enquire today about joining your local FESPA Association or FESPA Direct