Industry
Proell to unveil new range of printing inks at FESPA 2017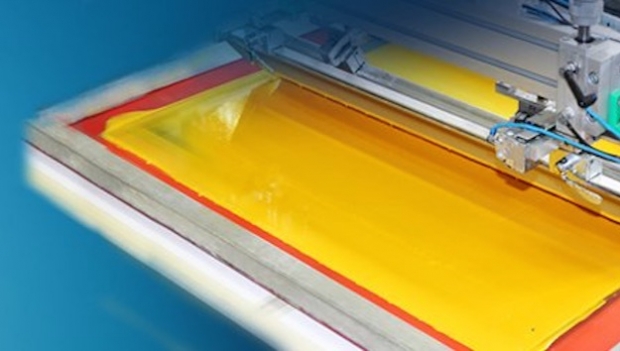 Pröll, a manufacturer of custom chemical products for coating and printing on plastic, glass and metal, will be launching two new products at FESPA 2017.
Norilux DC is a formable, abrasion resistant Dual Cure screen printing lacquer that can be used as protective lacquer or hard coat on PC, PMMA, ABS and PP films.
Norilux DC is ideally suited for first surface coating/protection of products manufactured in IMD/FIM technology. The glossy version of the dual cure lacquer can be printed on textured film surfaces to produce abrasion resistant and transparent display windows.
The matt version of Norilux DC can be printed on uncured transparent hard coat films such as Makrofol HF 278 or 312 to create matt and high gloss effects in one item.
Besides the high glossy Norilux DC lacquer, various satin gloss, textured and matt grades as well as pigmented and UV stabilized versions are available. Tactile surface structures e.g. brush effects and 3D patterns can be printed with the highly resistant lacquer.
The lacquer can be used for overprinting silicone-free UV, solvent and water-based screen printing inks as well. Norilux DC dries by evaporation of the solvents in jet dryers. Before further processing of the printed films, it is necessary to remove nearly all solvent residues from the layer of lacquer and substrate. Well ventilated box ovens can be used.
Films decorated with Norilux DC can be 3D formed after box oven drying e.g. by high pressure forming or thermo forming. Afterwards, the formed films must be UV cured. Depending on the thickness of the lacquer layer, UV doses of 1200-2000 mJ/cm2 are necessary (Kühnast UVIntegrator, UV 250 to 410 nm, max. 365 nm).
The cured lacquer layer shows excellent resistances to abrasion, chemicals and cleaning agents and passes various creme tests of the automobile industry. In automotive interior, center stacks, touch panels and decorative trims are first surface protected with Norilux DC.
Even mobile phone covers and sanitary panels are overprinted with the highly resistant lacquer. Second surface decoration is printed with the IMD/FIM ink system Noriphan HTR N.
Noriphan XMR screen printing ink for IMD/FIM technology Noriphan XMR is a halogen-free two-component ink system for IMD/FIM technology. Noriphan XMR is formable, shows extremely high wash-out resistance and outstanding cohesion in compound.
The mild screen printing ink can be used as decorating ink or wash-out protective layer on PC films and PET films. The black color shades are excellent suited for touch panel applications. The highly resistant screen printing ink can be used for conventional printing applications as well.
Noriphan XMR shows excellent adhesion on PC films, PC blend films, pre-treated PET films and corona treated PE and PP films.
Even on various scratch resistant surfaces or hard coat lacquers and TPU materials a good ink adhesion can be achieved. Pre-tests are mandatory for these substrates. In case of decorating 3D parts, Noriphan XMR can be processed by pad printing as well.
Also on display at FESPA 2017, will be NoriCard LSI, a solvent-based screen printing ink for printing on PVC core films used in card manufacturing. NoriCard LSI shows excellent laminating properties with uncoated PVC overlay films at a temperature of 140 °C (285 °F) and provides good peel strength values.
The NoriCard LSI metallic ink system includes various gold and silver colors of different pigment particle sizes (from fine, middle-coarse and coarse). The user-friendly formulated ink is free of aromatic solvents and cxclohexanone.
Register today to visit Proell at FESPA 2017
Industry members that are keen to learn more about the latest printing solutions from Proell can visit the manufacturer on the stand D10 in the Hall A4 at FESPA 2017.
Taking place from May 8-12 at the Hamburg Messe, in Hamburg, Germany, the exhibition will play host to many major brands from across the global market.
For more information on the event, the companies that will exhibit and to sign up to attend as a visitor, please visit: www.fespa2017.com
Delegates can save 70€ entry fee to the exhibition by registering via the website and quoting reference code: FESG702. Discover how a visit to FESPA 2017 can benefit your business and register today.
Interested in joining our community?
Enquire today about joining your local FESPA Association or FESPA Direct