Industry
PPtex to showcase innovative textiles at FESPA 2019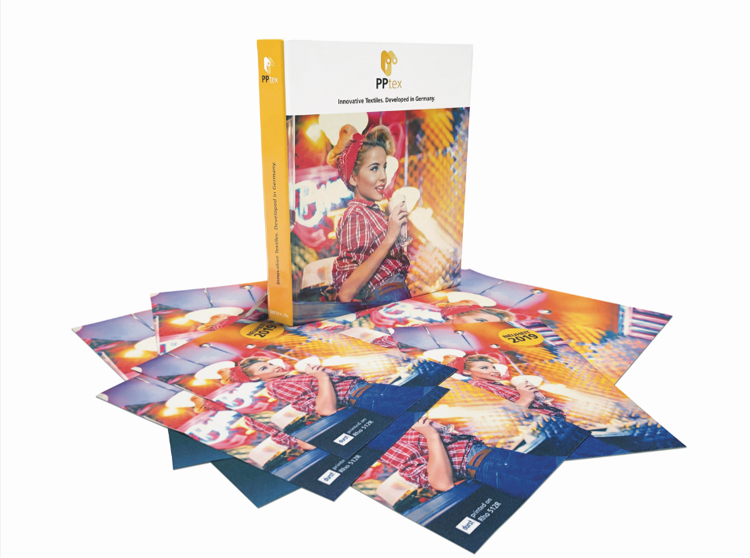 For the first time, PPtex GmbH will exhibit their textile products at the Global Print Exp 2019 in Munich.
Founded in 2018 by Managing Director and textile expert Sebastian Gößnitzer, the German textile company holds a good reputation in the market with its high-quality materials and consistent customer orientation.

The owner-managed house develops, produces and supplies textiles suitable for digital printing. All fabrics were developed together with internationally renowned digital printing experts in Germany. A partnership with Durst, one of the leading manufacturers of large format printers, guarantees the best running and printing properties of the fabrics, particularly on Durst Rhotex machines.

All textiles of PPtex GmbH are ideal for sublimation printing. In comparison to competitors, the assortment is kept deliberately small; the enterprise relies on quality rather than quantity. "With us," says CEO Gößnitzer, "less is more.We have a maximum of 10 textiles for the main applications in our range, all which are of the highest quality, of course."

PPtex Deco and PPtex Deco Opaque Black were developed specifically for EFI FabriVu textile printers. The PPtex Light material is specially optimized for backlighting, scores with eyecatcher qualities for light boxes at trade fairs and the point of sale. The PPtex Deco Opaque White is most suitable for trade fairs and interior applications. The non-translucent polyester material features a white back and is visually impressive and has excellent finishing properties.

Gößnitzer comments: "My recipe for success includes listening to the customer, taking their requirements seriously and providing them with tailor-made solutions." Gößnitzer reiterates that there are 3 factors that affect success on the market. These include quality, availability and price, there should also be a clear focus on fair and long-term partnerships.
"Our mission is to provide our customers with reliable and high quality solutions on time and at attractive prices." All fabrics in the range are in stock at any time at the central warehouse and can be delivered in the shortest possible reaction time.

At FESPA's Global Print Expo 2019, the PPtex fabrics will run right across at the booth of printing press manufacturer Durst, so that visitors can experience the textiles' quality. Visit PPtex at stand J15 in hall B4 at the Messe Munich between the 14-17 May 2019 and discover the available features. Please use promo code FESG902 to register for free.

Interested in joining our community?
Enquire today about joining your local FESPA Association or FESPA Direct