Industry
P&P Promotion hails innovation and creativity at FESPA Awards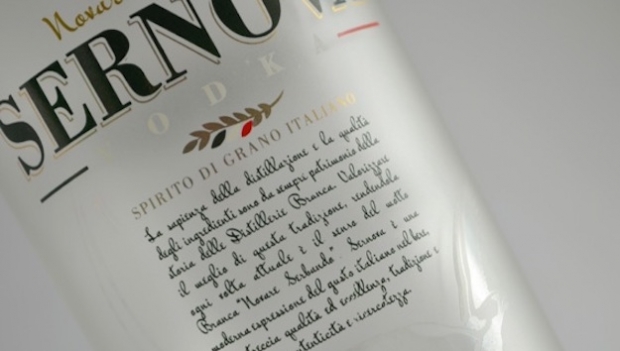 FESPA speaks to Paolo Lorusso, director of Italian company P&P Promotion srl, about the firm's FESPA Gold Award win in 2016 and the impact the honour has had on business.
Can you give us a brief summary of the services you offer to the market?
P&P Promotion began life in 1990 in Santo Stefano Belbo as Arte e Stampa, before taking on the name of P&P Promotion in 1992. We always do our best to research and develop new techniques and new technologies.
The main aims of our production are creativity and the high quality. We also pay attention to the materials used and, for this reason, we like to define ourselves an eco-friendly company.
Over the years, we have specialised on hot direct and indirect screen printing, and, in 2006, we secured the patent for inventing the CMCV-Molecular Change in Glass Colour.
In 2016, you won a FESPA Gold Award in the 'Glass, Ceramic, Metal and Wood Products' category for your creative 'Sernova' project. What techniques and technology did you use for the work?
We produced the bottles on behalf of Branca, an internationally known firm that commissioned us to produce the decoration. For the project, we used molecular change in glass colour, hot direct screen printing in six different colours, including special options metallic gold and pure gold, as well as special technique called Fenestration.
What did you take away from your award win? Would you say that your business changed as a result?
After our win, we received lots of compliments and congratulations from our customers. Everybody has been very satisfied and very curious about it and the great thing it has been the curiosity from clients to try to work with us and our technologies.
In your opinion, why should other companies consider entering their own work into the FESPA Awards?
All companies that work in the printing field should try to enter this kind of challenge in order to measure themselves and their works. Sometimes, we underestimate what we do, and the only way to discover how much our work is important is to enter and challenge its own works.
With this kind of opportunity, you can also find out about new solutions, in this case printing, and let your employees, partners and colleagues be proud of their works, and for the company that they work for.
What are you hoping to see at the 2017 Awards?
At FESPA 2017, I would like to see new masterpieces like last year. This will allow us to see new solutions that are possible and gain some new ideas, which will then help us to see how much more we can do with out own business and improve our technologies.
And finally, where do you see the print market in 12 months' time?
In my opinion, here in print, I think that we have a very big market to work with, but, sometimes, there is a lack of ideas. If people try to invent something new, there will be the opportunities to enter into new markets to expand their business as a result.
FESPA 2017 Awards now open for entries
The FESPA 2017 Awards are open to all printers and signmakers who have produced quality projects with technical expertise relevant to the application.
Entries will be judged on technique, colour appearance, image definition, job complexity, use and creativity. The full list of awards criteria and judging deadlines can be found at the official website.
All shortlisted entries will also be displayed at the Hamburg Messe in Hamburg during FESPA 2017, 8-12th May, and the winners will be announced in front of an elite audience of global industry experts at FESPA's Gala Night. The evening will include a three-course meal and live entertainment.
For more information, the full list of categories or to enter the FESPA Awards 2017, please visit: www.fespaawards.com
Act quickly; there are just two weeks to apply. The closing date for entries is 27th January 2017.
Interested in joining our community?
Enquire today about joining your local FESPA Association or FESPA Direct