Industry
Onyx Graphics previews new ONYX 12 software at FESPA 2015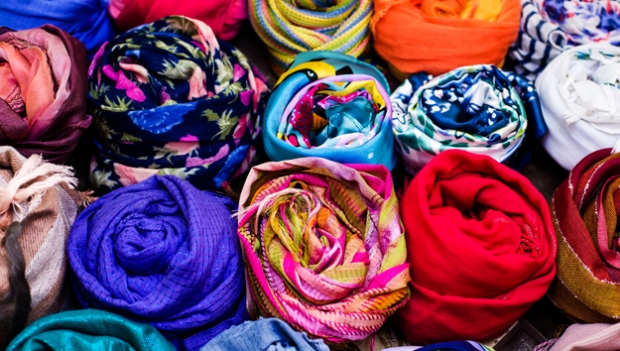 The company will give an exclusive preview of ONYX 12 software prior to its commercial launch this summer.
Onyx Graphics will show the power of its latest production and colour management solutions for a wide variety of graphics, textile, décor and industrial print applications.
ONYX 12 enhances software responsiveness and allows print service providers (PSPs) to expand their applications with brand new finishing tools. These new tools are combined with easier automation and a modified user interface to simplify job preparation.
In addition, the newly-released ONYX 11.1.2 complete with HP WallArt integration will be shown at FESPA 2015, alongside ONYX Thrive, ONYX Connect and ONYX Textile Edition. Visitors will also see ONYX 11 managing the print workflow of selected roll-to-roll, flatbed and industrial printers.
ONYX Thrive is a full featured, scalable workflow which is based on the Adobe PDF Print Engine and optimised for superior performance for all sizes of print service providers. ONYX Thrive maximizes throughput with a high-performance software architecture that harnesses the true scalability of the Adobe PDF Print Engine. It offers the unique ability to add RIP power, independent of adding devices, and ensures printers and cutters are fed at maximum capacity.
For example, an eight-core processor computer can be maximized to run eight APPEs simultaneously with no reduction in speed, regardless of the number of printers being driven. Unlimited browser-based Thrive Production Manager provides a real-time dashboard into your print production from anywhere you can access the internet.
ONYX Connect™ JDF (Job Definition Format) technology, an optional module for ONYX Thrive, is an open system that provides a simple developer interface to connect a print service provider's current business workflow solutions to ONYX production software.
ONYX Connect technology enables business owners and production managers to gain greater insight into valuable production information such as estimated ink consumption, media usage and production times. It also includes the ability to automate job submission through JDF and hot folders providing control of critical job settings, and reducing errors introduced by manual intervention during the production process.
ONYX Textile Edition is developed specifically for the large-format textile printing market. New functionality in ONYX Textile Edition software helps users achieve target results quickly and easily. ONYX Textile Edition software includes all the functionality of ONYX 11.1.2 with the addition of textile specific features, such as Step-and-Repeat, Colorways and Ink Configuration Builder, to save time and reduce waste.
Celebrating 25 years of innovation, Onyx Graphics is dedicated to helping customers increase productivity, reduce costs, and gain a competitive edge with superior print and color quality. Its passion for delivering superb color led to the development of ONYX Color, Onyx Graphics' own color engine optimized specifically for large format inkjet printing. Innovative, productive, and satisfied customers around the globe help motivate the company to continually develop and enhance its leading-edge technologies.
Interested in joining our community?
Enquire today about joining your local FESPA Association or FESPA Direct