Industry
New and energy neutral company premises to be built for TTS due to growth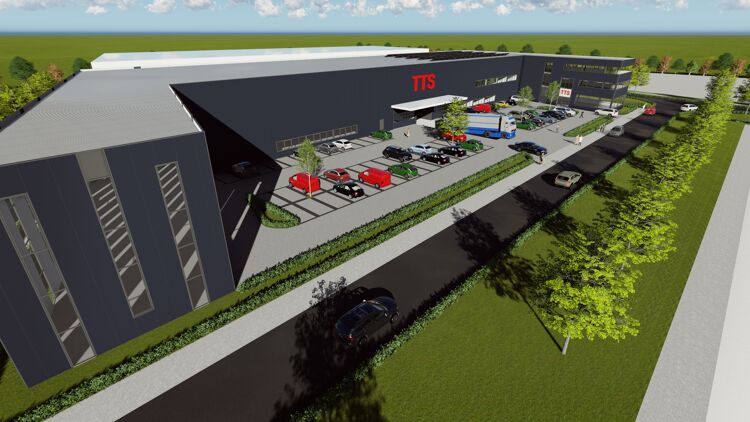 TTS have begun construction of its new company premises. TTS have seen its number of employees double, a strong increase in its international client base and its turnover has quadrupled in 10 years. These are all reasons behind the move.
Texo Trade Services are a specialist in transfer print media and large-format printable textiles. The new, modern and completely energy-neutral building of 6,000 m2 will be completed in the Gouwe Park industrial estate in Moordrecht and is strategically situated at the Dutch A20/A12 intersection. After 10 successful years at the Coenecoop business park in Waddinxveen, TTS are expected to move in March 2019.
New services, a step up in speed and efficiency
TTS has grown exponentially in recent decades in regards of digitally-printable textile media for visual communication, digital sublimation paper and silk-screen transfer paper. The new building will enable TTS to continue to satisfy their customer demands and to further grow. There will be space to bring certain production stages in-house such as the wrapping and cutting of textiles and paper in accordance with the client's wishes. Therefore, clients will view TTS as a one-stop-shop from here on.

In the new sample production facility, clients will have access to samples quicker and easier which will further benefit the service provision. A new addition will be the demo room that will feature various Mimaki printers, Monti calendars and transfer presses. TTS will be able to test new products and launch them to the market faster. Besides that, a loading dock guarantees that containers and goods vehicles will be handled more efficiently and quickly.
Energy-neutral
TTS puts significant importance on sustainability and due to this have decided to make its new building entirely energy-neutral. Underfloor heating, air circulation with heat exchangers and excellent insulation in conjunction with solar panels will be featured in the new building. Overall, the building has a surface area of 6,000 m2: 5,000 m2 of warehouse/commercial space twelve metres in height and 1,000 m2 of office space and demo space.
Anticipating future developments and demand
The Director of TTS, Floris Jan van den Heuvel has commented: "We foresee that the market for digital textile printing will continue to grow worldwide. Specifically, in retail and stand construction markets, more and more textiles will be used for the décor industry. However, companies who print textiles for the fashion or interior design markets are now moving to digital production. Furthermore, the application for digital sublimation printing are continuing to expand in the market for promotional items. Think in terms of hand towels, mugs, floor mats and key cords. Due to the fact that we will have more storage capacity and an effective warehouse in our new building, we will be able to operate quicker and at lower costs and will be able to respond to the growing demand from the market.
Interested in joining our community?
Enquire today about joining your local FESPA Association or FESPA Direct