Industry
Nazdar Ink Technologies achieves objectives at FESPA 2018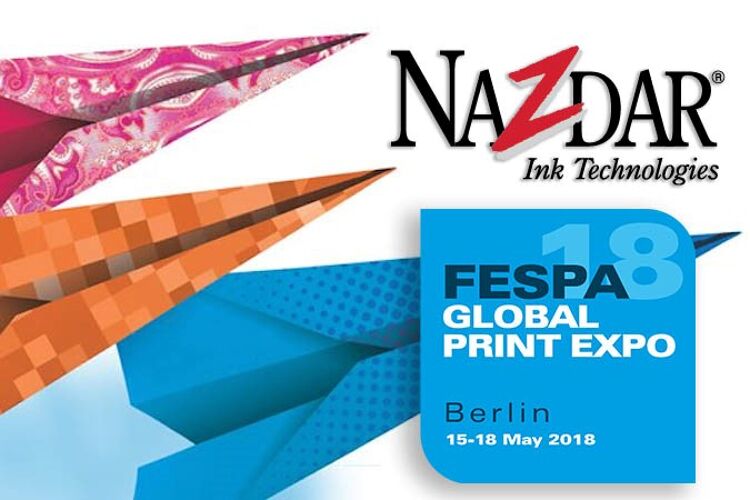 Nazdar Ink Technologies experienced a successful show at FESPA 2018. After the event, Nazdar confirmed that they successfully achieved their show objectives.
After a successful event at FESPA 2018, Nazdar Ink Technologies confirmed that they achieved their show objectives of exhibiting new and existing products to a wide international audience and have developed stronger relationships with European partners.

FESPA 2018 had record-breaking attendance figures with more than 30,000 total visits during the 4-day event. Nazdar's Vice President of Sales and Marketing, James MacDonald says: "The show was busy and we had several people visiting our stand with significant interest. The Messe Munich was excellent and we enjoyed numerous meetings with customers, dealers, distributors and OEMs. FESPA provided us with a great opportunity to discuss our diverse range of inks and coatings and our new UV-LED products for inkjet and screen printing. We also showcased our wide range of industrial screen print products and our new Nazdar 2800 Series Durable Graphic Screen Ink. This is one of the very first dual-care UV/UV-LED inks which has been specifically designed for the durable decal market and offers exceptional adhesion on vinyl and print-treated polyesters."

Nazdar had more visitors at their stand who were seeking advice on application problems that could be solved by switching to Nazdar inks. James MacDonald says: "People were very keen to learn more about our OEM-compatible wide format inkjet inks and the benefits and compatibilities of our UV-LED ink products. Several people visited the stand with perplexing print applications in mind which we could address using the outstanding InkAnswers technical team based on the stand. This was also a fantastic opportunity to discuss our worldwide distribution and support mode."

Nazdar expressed that the feedback that they received from visitors was that this was a good show. They themselves are very busy with good business forecasts. Macdonald continued: "Most of all, they are searching for more ways to progress their production output and profitability. It was fantastic to have the opportunity to explain in further detail how Nazdar is perfectly placed to help them with this."

FESPA 2018 was the perfect opportunity for Nazdar to build relationships with key international partners. Macdonald concludes: "FESPA is the perfect place to talk to dealers, distributors and OEMS from all around the world and to further reaffirm our relationship with them as well as making numerous connections. We engaged with other EU industry associations and media publications. To conclude it was a fantastic show and we are looking forward to FESPA 2019."
Interested in joining our community?
Enquire today about joining your local FESPA Association or FESPA Direct