Industry
Natalii re-imagines production with Esko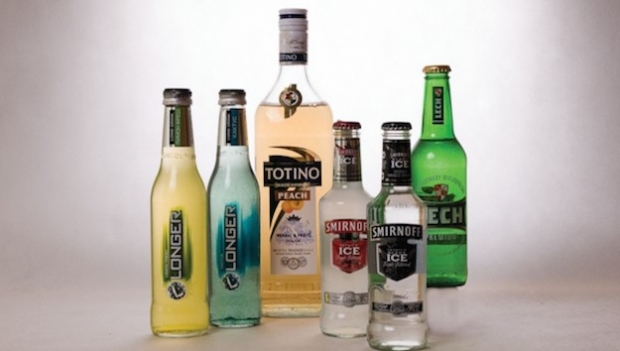 Polish label specialist Natalii has enhanced its print production and streamlined workflow with Equinox and Automation Engine from Esko.
Established in 1985, the firm has developed a highly-regarded reputation as one of Poland's leading label manufacturers. The pioneering enterprise was the first in Eastern Europe to launch the In Mould Label printing on polypropylene film for plastic package moulding. It was also the first Polish label converter to invest in HD Flexo from Esko.
"We are committed to upgrading technology and continuous development of equipment. This ensures we are a reliable partner for any printing requirement and a strong market player despite stiff competition," commented Natalii production coordinator Tomasz Fiebich.
Today, Natalii works with a number of large businesses, including food processing, chemical, cosmetic, automotive, pharmaceutical, and paper processing plants.
"The market trend is for shorter runs, high quality print and tighter margins," says Fiebich. "We needed to innovate our label manufacturing process to enable us to achieve the same quality in our digital and flexo processes."
The answer was Equinox to deliver the quality required and Automation Engine to streamline the process. "We wanted to be the first to deliver higher quality, a better look for customers, and at the same time lower costs. We invested in a new proofer to print in Equinox and for the first time the proof is consistent with the print. The process is more stable."
He continues: "Standardisation of the prepress process translates into faster make-readies and now we can print most jobs in up to seven colors. Besides cost reductions, we now get more jobs printed with the extended gamut and have also achieved a quality match of digital print with flexo."
"We now run about 60% of new jobs on Equinox. Our Full HD Flexo customers were requesting offset quality on Flexo, and that is what they get today."
Educating clients was an initial challenge that was quickly overcome states Fiebich: "The customers originally were a bit reluctant to use Equinox, but once they saw the print results they fell in love with it. They now can have highly vivid color in a faster and more cost-effective way."
The investment has also had a positive impact on production times: "Because you don't have to clean the anilox rollers, set up is much faster," adds Fiebich. "It used to be couple of hours to make ready, now it's 15 minutes. It's hard to imagine how we worked before."
Esko vice president global marketing Philippe Adam concluded: "With their investment in Equinox, Natalii has been able to refresh its entire production chain. This has resulted in time and cost savings that will contribute to a heathier business and their customers are delighted with the results they are seeing."
Esko to announce a raft of new automation tools ahead of FESPA
Industry members that are keen to learn more about Equinox and Automation Engine, as well as the many other solutions on offer from Esko, can visit the manufacturer at FESPA 2017. Taking place from May 8-12 at the Hamburg Messe, in Hamburg, Germany, the exhibition will play host to many major brands from across the global market.
Esko is just one of a host of industry heavyweights that will be in attendance at FESPA 2017, with visitors able to find the company at booth C25 in the sold-out Hall A1, alongside the likes of HP, Canon, Mimaki, Mutoh, Epson, 3M, Grafityp and Hexis
For more information on FESPA 2017, the companies that will exhibit and to sign up to attend as a visitor, please visit: www.fespa2017.com

Delegates can save 70€ entry fee to the exhibition by registering via the website and quoting reference code: FESG702. Discover how a visit to FESPA 2017 can benefit your business and register today.
Interested in joining our community?
Enquire today about joining your local FESPA Association or FESPA Direct