Industry
Mutoh to present new 64" wide UV LED roll-to-roll printer at FESPA 2018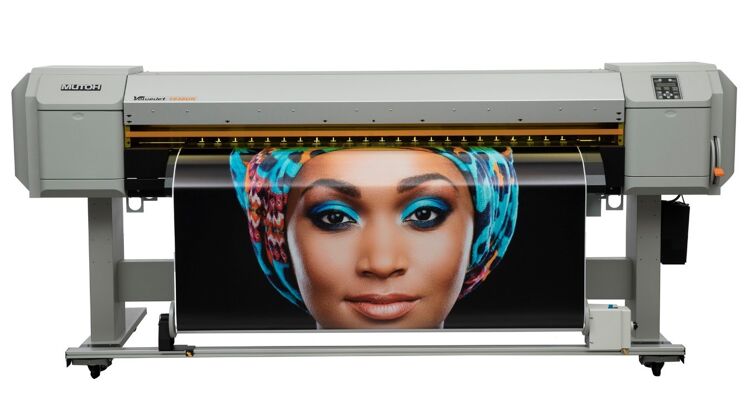 Mutoh Europe will launch their latest addition to their growing range of UV LED wide format print solutions, the ValueJet 1638UR (VJ-1638UR) at FESPA 2018
Originally engineered and manufactured at Mutoh in Japan, the ValueJet 1638UR (VJ-1638UR is a new addition to Mutoh's existing ValueJet 1638UH hybrid UV LED printer which was acknowledged as the "best flatbed/hybrid printer up to 20 sqm/h" by the European Digital Press Association (EDP).

The new VJ-1638UR is a 64" (162cm) wide dual head, dual lamp UV LED roll-to-roll printer that has been specifically designed for the commercial print and sign and display markets. It uses Mutoh's new US11 UV LED CMYK, White and Clear 0% VOC inks which are currently available in 220ml cassettes 800ml bags (500ml for white) which allows printing on the widest range of roll substrates.

The VJ-1638UR will create instant dry output, ready for application or post-treatment. Using white and clear inks enables printing on transparent media and non-white substrates, multi-layer printing and spot varnish effects. This model integrates two of the latest generation piezo drop on demand print heads which produces print resolutions up to 1440 x 1440dpi. The VJ-1638UR produces high quality graphics for applications including in-store promotion, floor and window graphics, print and deco graphics, general signage, customized wallpapers, event banners and exhibition graphics, backlit print, fine art prints, packaging samples and more.

Mutoh Europe's Managing Director, Kenji Yasuhara says "in the last year we have seen a huge increase in the sales of our UV LED printers. The new VJ-1638UR provides both installed base (eco)solvent users and offset/screen printers an opportunity to expand their current product offering around specialty applications and prints with high added value. The VJ-1638UR offers short run printing on the widest range of substrates on the market. Users can will be able to process not only all typical sign and display substrates but also thin film substrates that are too heat-sensitive for water-based resin or solvent printers. In addition, all types of non-white substrates can be printed including transparent, coloured or black media, metallic, fluorescent paper and more. Mutoh's clear inks provides the ability to create multi-layer prints and spot varnish effects. In fact, the only limit is the creativity of the users themselves."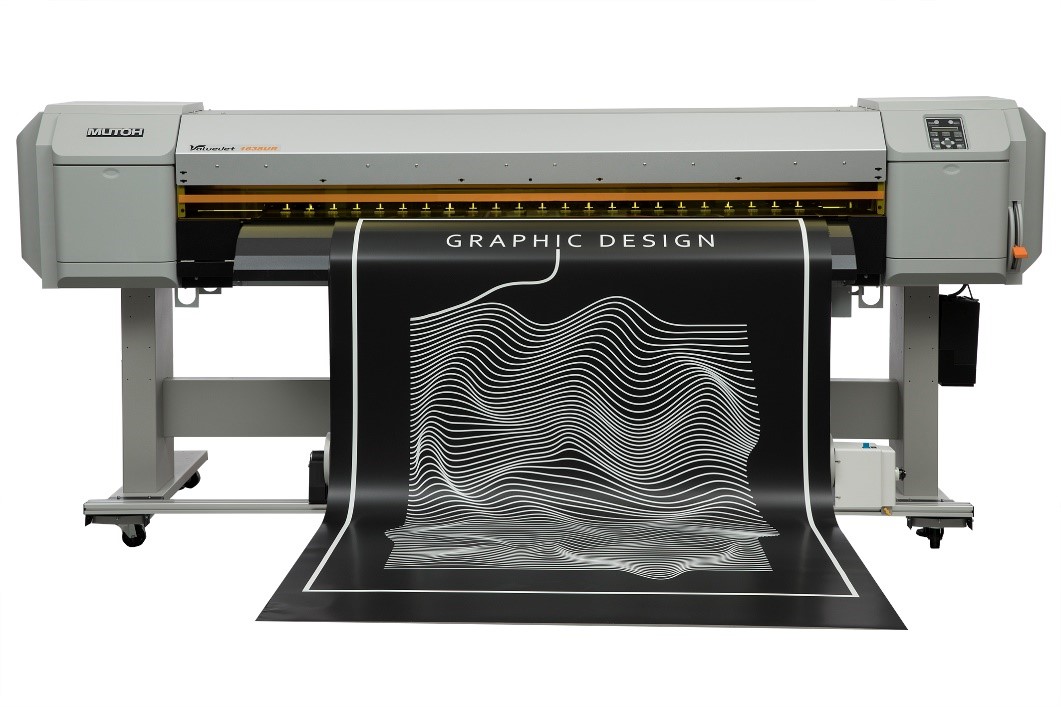 The Key Product Features of the ValueJet 1638UR
UV LED dual head, dual lamp 64" (162.5cm) wide roll-to-roll printer
Staggered dual head setup, piezo drop on demand inkjet technology, up to 1440 x 1440dpi
Optional roll take-up systems of 30kg and 100kg
6 colours - CMYK + White & Clear
High opacity white ink for prints on transparent, black and coloured substrates
Intelligent white ink handling including automated white ink recirculation and maintenance guidelines
Clear inks for spot varnishing and special effects / multi-layer printing
Simultaneous white, colour and clear printing
Suitable for transparent, black and coloured substrates, wallpapers, backlit, typical sign & display media, heat-sensitive media (uncoated polyolefin PVC free)
No printer warm-up time require and long-life LED UV lamps with low energy consumption
Prints come out dry and ready to finish
0% VOC ink – no VOC in the printing room – no air purifier needed – no VOC after application
You can visit Mutoh Europe at hall 1.2 stand b20 at the Global Print Expo 2018. To find out more about the Global Print Expo, see the full exhibitor list and to see information about how you can register to attend, visit the event's official website: www.fespaglobalprintexpo.com

For free entry use code FESJ801 when registering.
Interested in joining our community?
Enquire today about joining your local FESPA Association or FESPA Direct